During the interview, Prof. Xing frequently mentioned two words: "people" and "problem solving". With a strong sense of mission, Xing gave up research in Beijing and devoted himself to establishing a new research institute in Shenzhen.

"He holds on to his dreams, and it doesn't matter how hard he has to work for it," says Prof. Xing's students.
Recently, the Tsinghua SIGS Institute of Biopharmaceutical and Health Engineering (iBHE) was officially established. This is the first research institute established in the seven theme areas since the official launch of Tsinghua SIGS in March 2019.
What major global challenges will iBHE focus on? How will a faculty team that meets with international standards be built? How will students' global competence be developed? With these questions in mind, we conducted an exclusive interview with Associate Dean of iBHE, Prof. Xing Xin-Hui.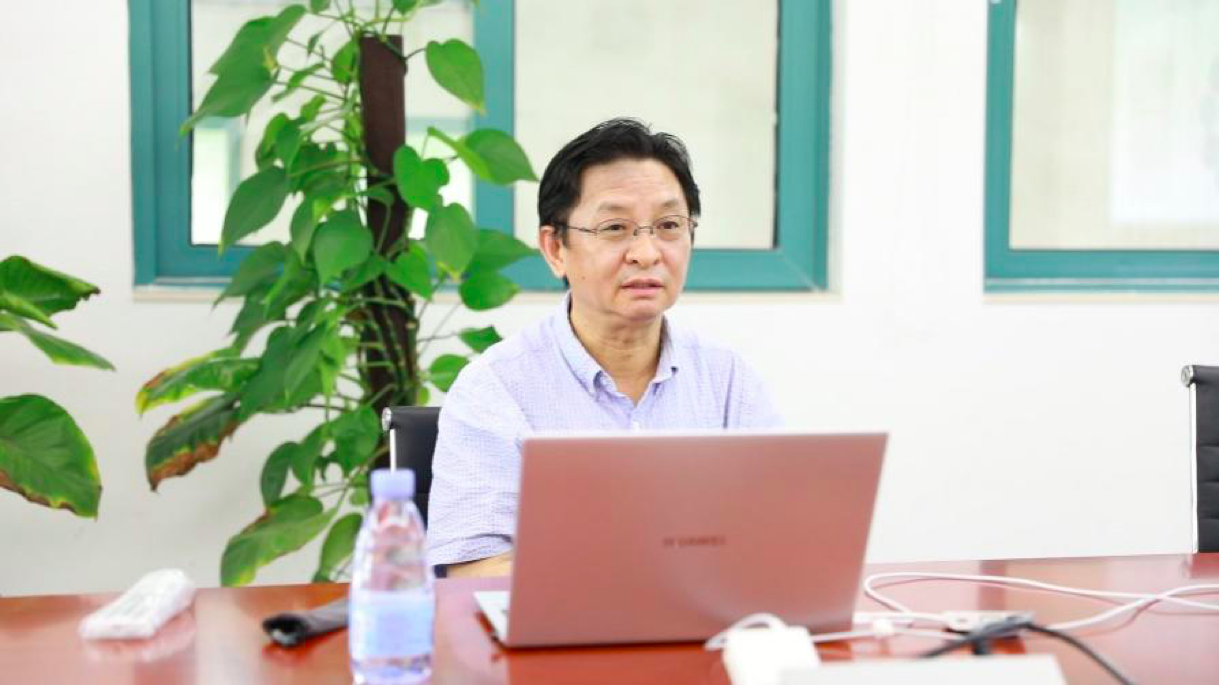 Prof. Xing serves as Professor of Chemical Engineering at Tsinghua University, Associate Dean of iBHE and doctoral supervisor. He holds a PhD in Chemical Engineering from the Tokyo Institute of Technology, Japan. His main research areas include: Biochemical engineering, biological breeding and high-throughput microfluidic cell culture/screening technology and equipment, enzyme engineering, and creation of functional polysaccharide and polypeptide.
To meet national and global healthcare needs
Interviewer: What is the mission behind the establishment of iBHE?
Prof. Xing: Scientific research should solve practical problems for society. The mission of iBHE is to establish an institute that fosters interdisciplinary cutting-edge research supported by engineering disciplines. Working closely with industry, iBHE will nurture talents to explore the frontiers of human health technology and engineering, so that the strategy of "Healthy China" and the needs of the health industry in the Greater Bay Area can be met.
Since 2016, Healthy China has been included as a national policy of the country. With chronic diseases accounting for more than 70% of the total burden of diseases in China, our medical system will be facing a huge challenge if this percentage continues to rise. Thus, we need to control health risks from the source and work on prevention of diseases using scientific and technological means.
On a global scale, the big health industry holds great potential worldwide, and many economists believe that it is a strategic, trillion-dollar industry. In 2016, Japanese scientist Yoshinori Osumi won the Nobel Prize for "his discoveries of mechanisms for autophagy". This new discovery has promoted the research and development of health sciences. In fact, health and longevity research is an trending topic, and will have major scientific and technological progress in the future.
From local to global perspectives, the development of the health industry is crucial for people's health and happiness. For development, iBHE will focus on two key bottleneck issues – "preventive treatment" and "prevention from the disease source". At present, its five major research directions include innovative drugs, vaccine engineering, health engineering, translational medicine, and life big data.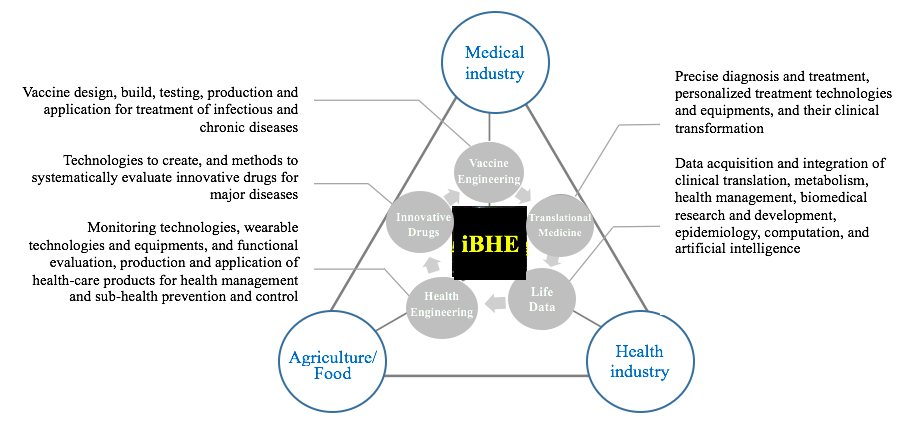 Research directions of iBHE
Collaborating to realize open innovation
Interviewer: The name of the institute, iBHE, highlights its interdisciplinary characteristics. Could you tell us which disciplines has been integrated?
Prof. Xing: iBHE will be integrating disciplines of life sciences, medicine, pharmaceutical engineering, biological engineering, chemical engineering, artificial intelligence and others to provide comprehensive technical and engineering solutions for the healthcare industry. Tsinghua University can provide strong support in the above areas and produce excellent results.
Steve Jobs once said, "Creativity is just connecting things… (Creative people) were able to connect experiences they've had and synthesize new things." By integrating professional and interdisciplinary backgrounds, open innovation can be realized, inspiring more creative ideas and original scientific research.
Nowadays, many problems require the collaboration of multiple disciplines. To turn a creative idea into reality, you may need the help of engineering science to solve key problems for industrial translation. Thus, iBHE will promote the development of the emerging health industry in China with the support of engineering science and fusion of multiple disciplines.
Breaking barriers, creating a shared research platform
Interviewer: The institute has integrated the multidisciplinary forces of Tsinghua University, and we are looking forward to new sparks. How does iBHE promote interdisciplinarity?
Prof. Xing: We aim to create an interdisciplinary atmosphere with our philosophy of "openness, cooperation, sharing and integration". At the same time, iBHE is putting great efforts in creating an open and shared research platform for scientists.
First of all, we have to break down barriers of traditional disciplinary structures and combine our strengths. Working teams for running iBHE consist of experts from different disciplines to enhance integration. Although each principal investigator (PI) is independent, the organization of a general challenging research direction can help bring them together, forming a collaborative culture and a research team oriented to identifying major problems.
Secondly, an open platform has to be formed. "Borderless" is one of the features of Tsinghua SIGS, and such platform will be a continuation and pilot of this feature. All faculty members can access this shared resource platform, and a professional management system will be adopted to maximize its efficiency. Scientists joining our institute will not need to worry about scientific equipment as well as space, and can focus on their research and education.
iBHE plans to expand its number of PIs to 65 by 2025, and to 100 by 2030. I am confident in our future prospects once such an open platform and collaborative culture are established.
Prof. Xing Xin-Hui with students in the laboratory
Prof. He Yonghong with students
Interviewer: An open platform will be very attractive to researchers. Is there any special focus on talent recruitment?
Prof. Xing: Our goal is to build a world-class faculty and research team, and our recruitment process strictly complies with international standards. There are two main requirements: First, candidates must have strong independent scientific research capabilities; second, candidates must have good character and virtue.
iBHE also needs a team of engineers that is suitable for biomedical health engineering. Apart from specific equipment knowledge, the team must have technical knowledge across fields, and is able to flexibly manage various platforms. Such team is crucial to support the operations of our open and shared research platform.
Welcoming collaborations around the world
Interviewer: Could you tell us more about why the Institute is based in Shenzhen?
Prof. Xing: Firstly, the SIGS Division of Life Science and Health, established for nearly two decades, offers a great foundation for our future development. Secondly, Shenzhen's industrial environment is suitable for conducting health engineering related research, and the Greater Bay Area's policies and conditions encourage innovation and entrepreneurship.
Thirdly, Shenzhen provides a favorable environment for collaboration with partners. We have established cooperative relations with research institutions and enterprises such as the Shenzhen Bay Laboratory and Pengcheng Laboratory as well as many key companies. I have always insisted on the importance of joining forces – by learning from each other, we can build an innovative and dynamic cooperation model and institute.
We also plan to establish an alliance for smart health engineering with other research institutions and enterprises, to promote the innovative development of Shenzhen's health industry.
Interviewer: What are the international collaborations of iBHE? What is the Institute's vision for future collaboration?
Prof. Xing: We have collaborations with universities including Imperial College London, The University of Tokyo, Tokyo Institute of Technology and others. Tsinghua University and Imperial College London have signed a Memorandum to cooperate in vaccine engineering, with the aims to provide engineering and technical support for solving major public health problems. In the future, both sides will send students and faculty for exchange and collaborative research, and jointly train graduate students. The cooperation will promote the application and transformation of scientific achievements of Imperial College in Shenzhen, as well as the development of Shenzhen's vaccine industry.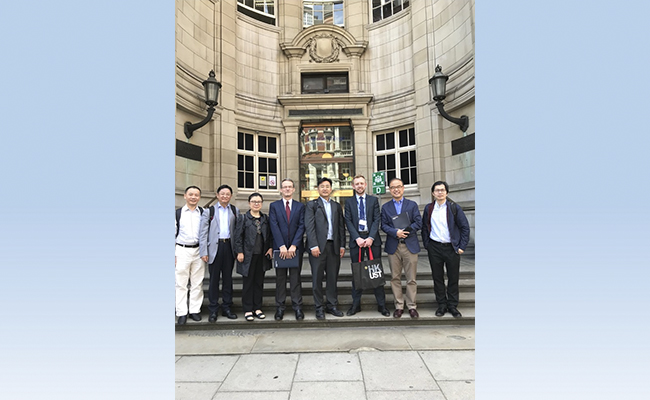 A delegation from Tsinghua University visited the Imperial College of London in June 2018 (Second from left is Prof. Xing)
The "Tsinghua-Imperial College Seminar on Vaccine Engineering" was successfully held in Shenzhen in November 2018 (front row, first on left is Prof. Xing)
In the field of bioengineering, we have reached a cooperation intention with the University of Tokyo on joint doctoral training, expected to initiate in 2021. Collaboration with Tokyo Institute of Technology on a double-degree Master Program in health engineering is also expected to launch in 2021. A joint graduate program between Tsinghua and Tokyo Tech has been carried out at the Beijing main campus for 16 years, forming a good foundation for further cooperation in Shenzhen.
iBHE looks forward to more international collaboration and working with different partners to create value for human health.
Interviewer: These international collaborations will enhance students' global competence. What other competencies can students develop?
Prof. Xing: iBHE will nurture students that are problem-focused, interest-driven, theoretical yet practical, and with integrity and ability.
Apart from improving students' global competence, our master students will take part in internships at enterprises, and hone practical entrepreneurship skills. Current settings and systems of Tsinghua SIGS create a diversified education platform, and our close ties with industry will provide multifaceted support for students in their graduate studies.
Postscript
At the end of the interview, Prof. Xing shared his personal academic story with us. After obtaining a Bachelors in China, he was driven by a desire to learn more about solving practical problems with research, and chose to pursue bioengineering at the Tokyo Institute of Technology. After returning to China, Prof. Xing started teaching at Tsinghua University, and achieved great results integrating technologies and their applications. Till now, Prof. Xing still holds on to his original intentions of solving practical problems with engineering science in the establishment of iBHE.
Interviewed by Jiang Yichen, Chen Chaoqun
Photos by Ding Chao, Lu Yuan, Yan Xiu
Cover Design by Han Xiaoyu, supervised by Wen Xueyuan
Edited by Karen Lee