COVID-19 vaccines were administered to eligible students, faculty, and staff of Tsinghua Shenzhen International Gradate School (Tsinghua SIGS) from March 25 to 26.
Under the supervision of the Shenzhen Municipal Health Commission and the Nanshan District Center for Disease Control and Prevention, Tsinghua SIGS administrative offices worked in collaboration to support the rollout. Vaccinations were voluntary and given to those eligible at SIGS.
The Southern University of Science and Technology Hospital administered the vaccines and provided medical supplies and emergency response services.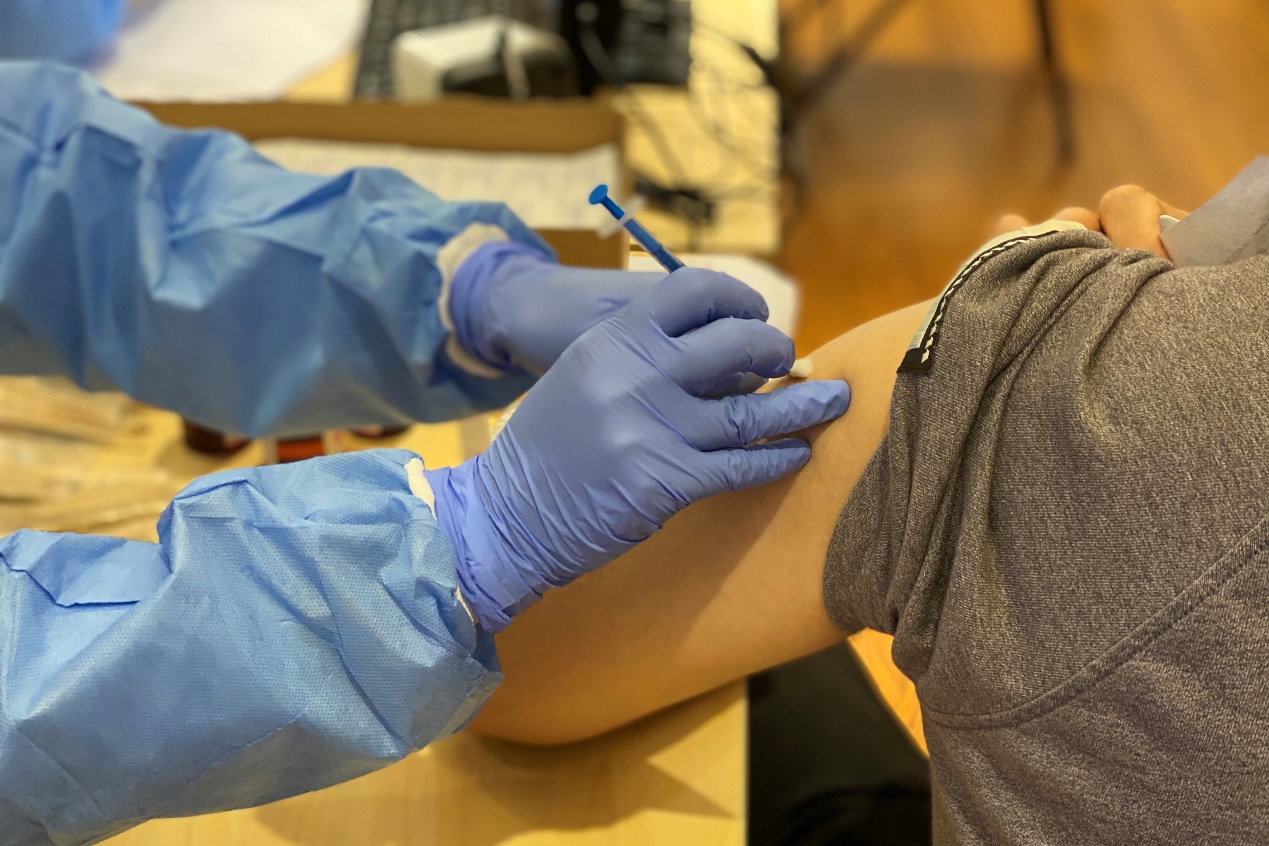 From registration to vaccination, each step of the process was carried out in an orderly manner. Those vaccinated were also asked to stay for a 30-minute observation period.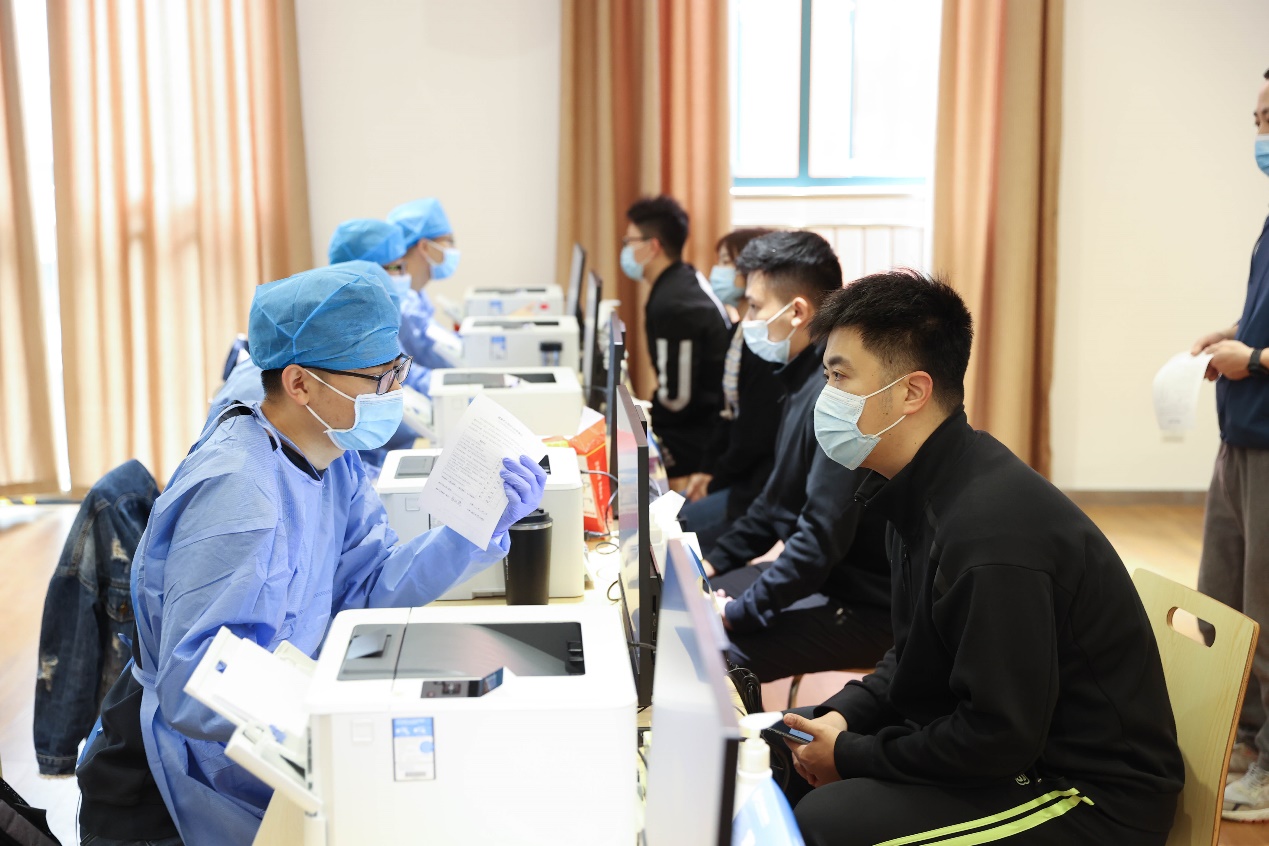 Medical staff verifying personal information and health conditions of those receiving the vaccine
On Wednesday, Executive Dean Gao Hong, CPC Committee Secretary Wu Xiaofeng, Deputy Secretary Guan Tian, and Dean's Assistant Song Yan led a team to inspect the site, greeting students and staff who were getting their vaccines, as well as medical workers and student volunteers giving support.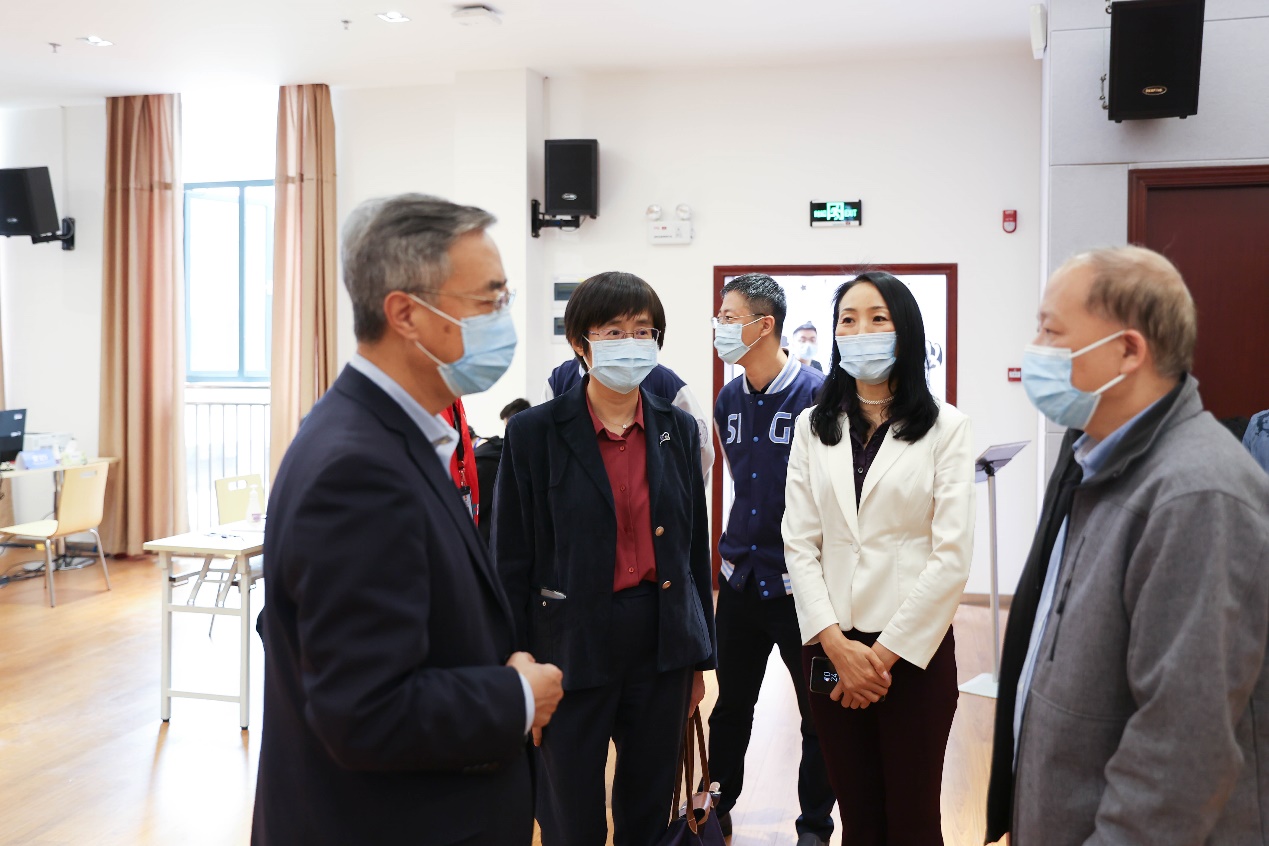 School leaders at the vaccine site
They took the lead in taking the vaccine, encouraging vaccination efforts and setting an example for COVID-19 prevention and control at Tsinghua SIGS.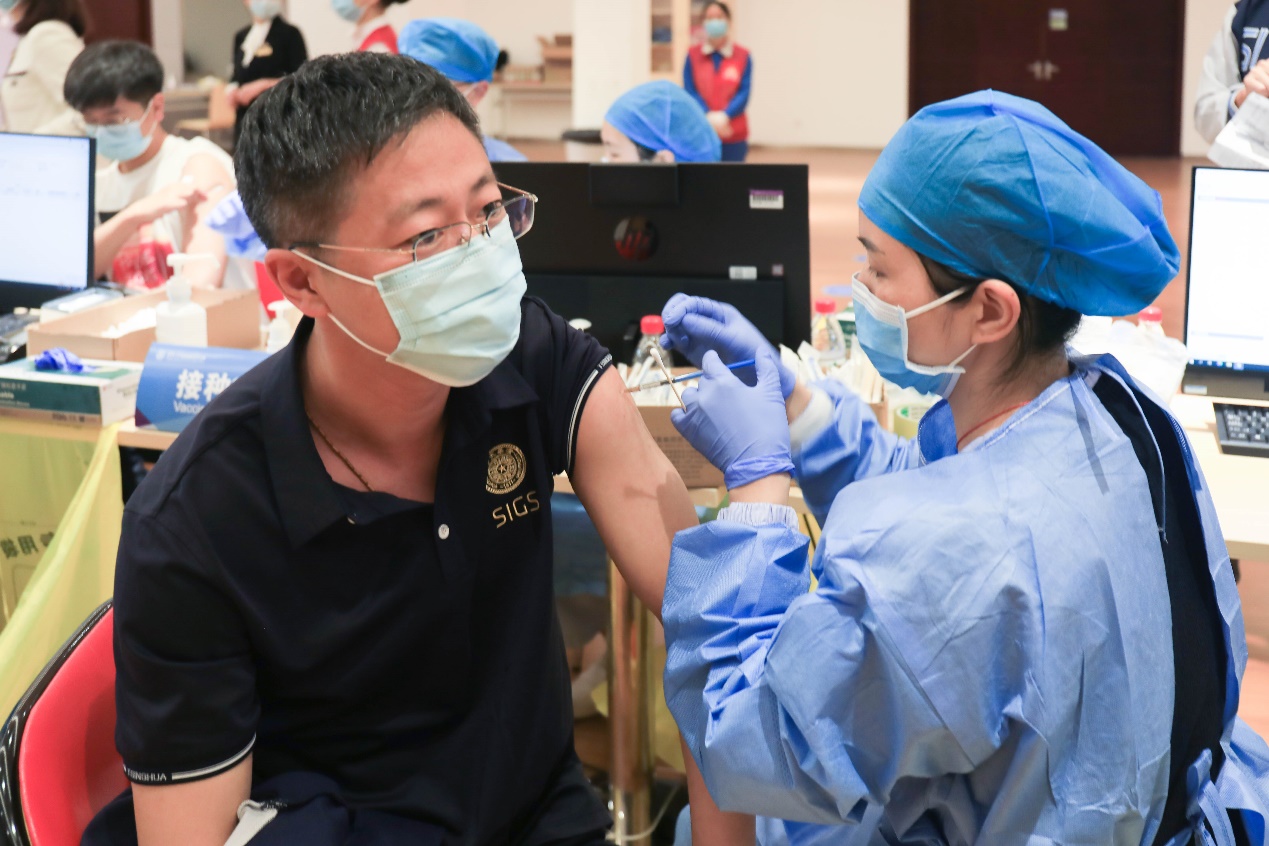 Guan Tian receiving his vaccination
"The waiting time was short and the injection was done quickly and was almost painless," said Shang Wenjun, a master's student majoring in mechanical engineering. He was also impressed with the efficient vaccination process and dedication among staff.
Dong Wenjun, a master's student majoring in logistics engineering and management, expressed his gratitude for the school's arrangements and is hopeful that the fight against the pandemic will end in victory.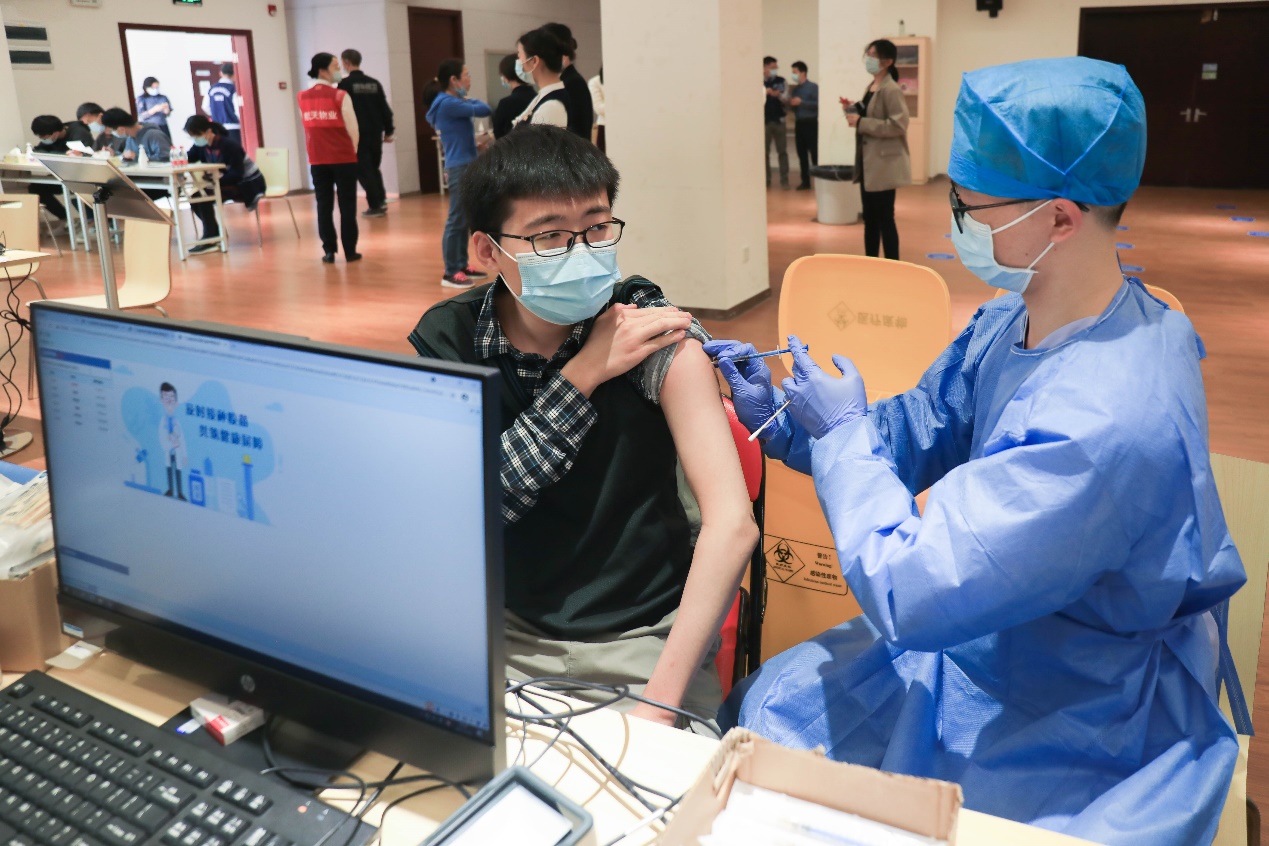 Student receiving his vaccination
Many students were also present as volunteers at the site. "It is a challenge to administer so many vaccinations for students and staff at Tsinghua SIGS. I feel honored to serve the school and help with pandemic prevention as a volunteer," said Dai Wenlin, a master's student majoring in computer technology.
From March 24 to 25, nearly two thousand students and staff at Tsinghua SIGS have been vaccinated with their first dose of COVID-19 vaccine. The second dose, to be administered after two to four weeks, will be arranged in the near future.
Photos: Deng Lijun, Ye Sijia, Yuan Yang
Editor: Karen Lee