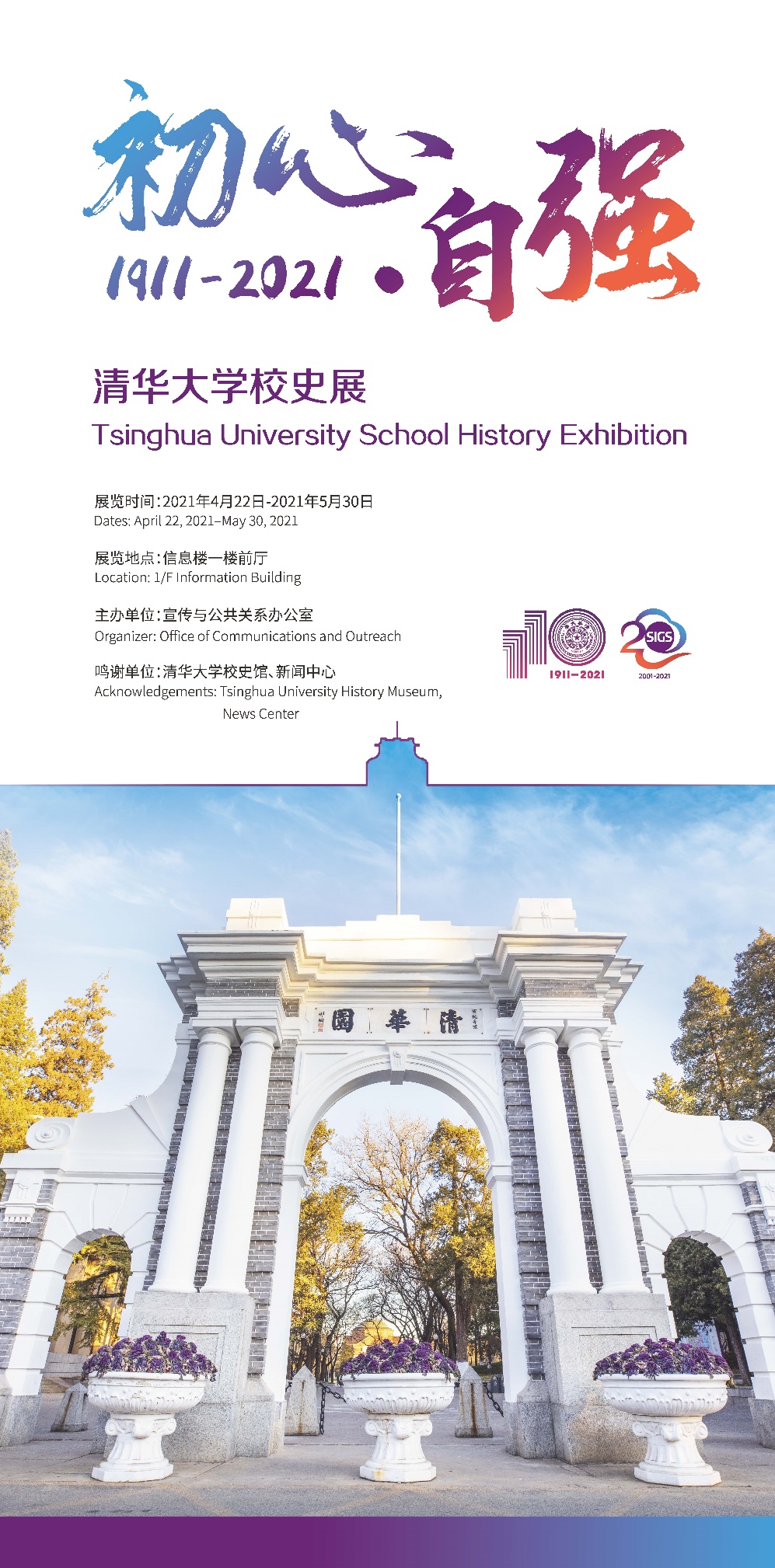 From April 22 to May 30, 2021, a bilingual Tsinghua University School History Exhibition will be open on the 1/F of the Information Building!
Held in celebration of Tsinghua University's 110th Anniversary and Tsinghua SIGS's 20th Anniversary, the exhibition aims to showcase the rich history and spirit of Tsinghua.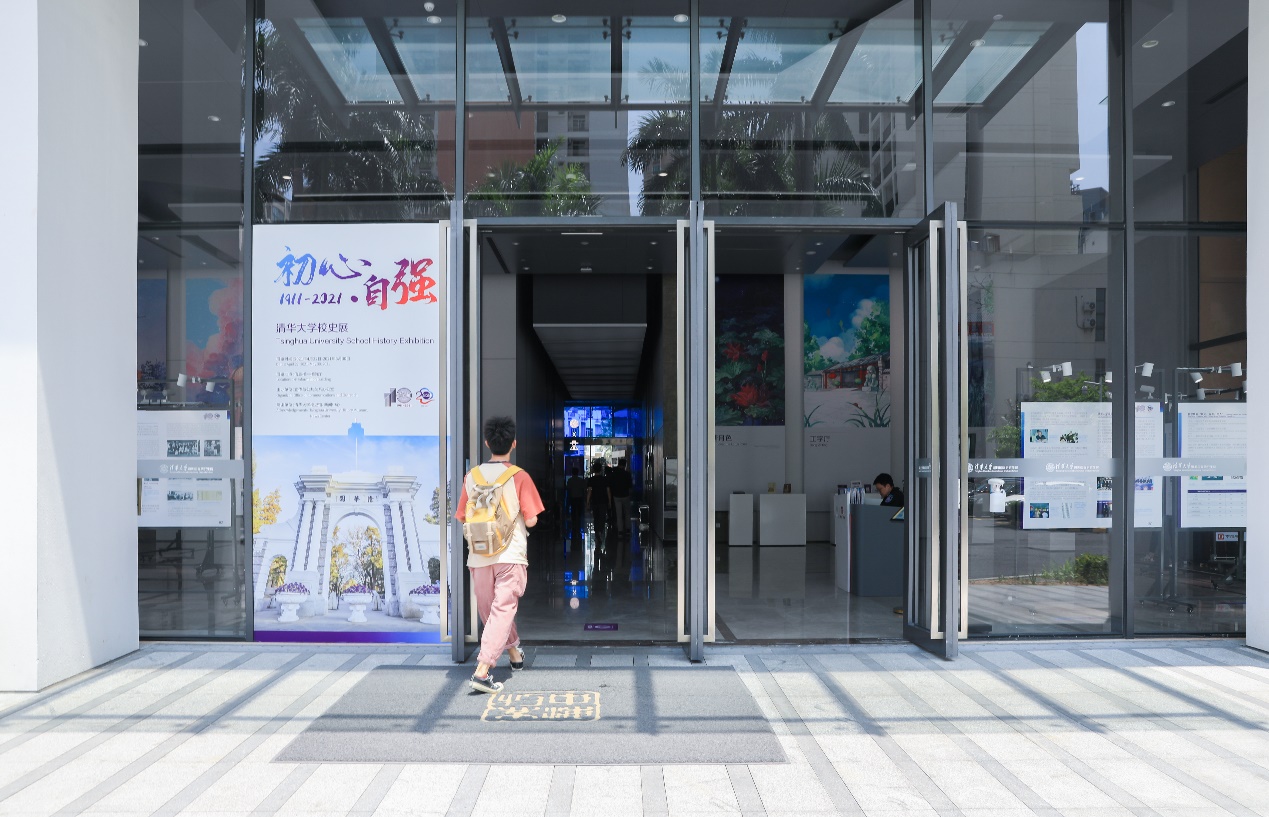 Walk through 110 years of Tsinghua's history, divided into 9 periods:
1911-1928
Tsing Hua Imperial College and Tsing Hua College
1928-1937
National Tsinghua University
1937-1946
National Southwest Associated University
1946-1948
A Reinstated National Tsinghua University and Liberation of the Tsinghua Garden
1949-1952
Tsinghua University During the Founding of the PRC
1952-1976
A Multidisciplinary Polytechnic University
1977-1993
Towards Building a World-Class University
1994-2011
Striving to Lead as a Top University
2012- present
Tsinghua Today
Learn about Tsinghua's beginnings as a preparatory school for students going abroad to the United States, read about notable leaders who have paved the way for the university's development, and witness Tsinghua's commitment to excellence in education and research.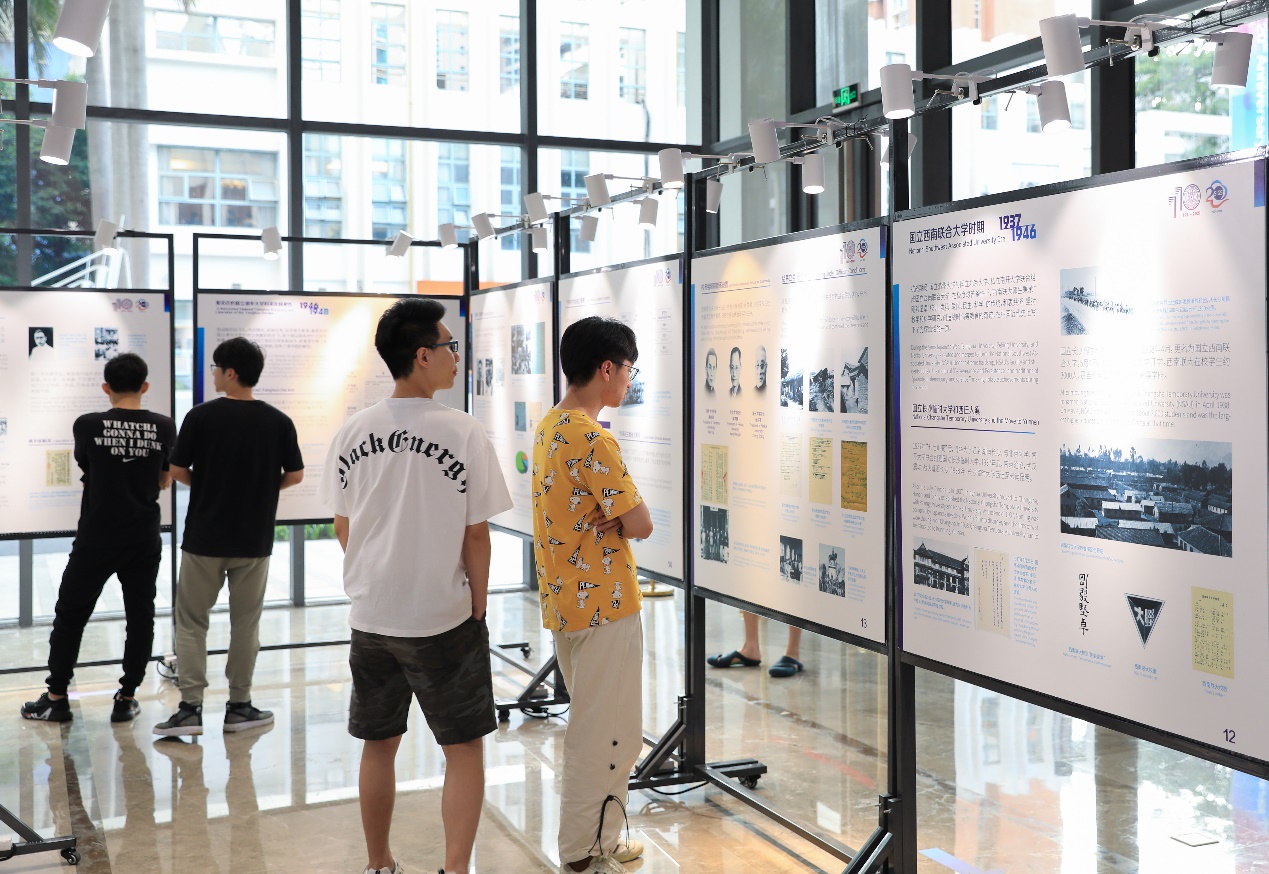 During each period in history, Tsinghua has been practical, truth-seeking, and innovative, adhering to the school motto of "Self-Discipline and Social Commitment." Over 110 years, Tsinghua has nurtured outstanding scholars, entrepreneurs, and statesmen who have made significant contributions to the development of the country.
The hanging banners around the exhibition hall feature illustrations of major landmarks at Tsinghua. Landmarks such as the Southeast Gate, Gong Zi Ting, Tsinghua Xuetang and the Auditorium have stood the test of time and serve as collective memories for generations of the Tsinghua community.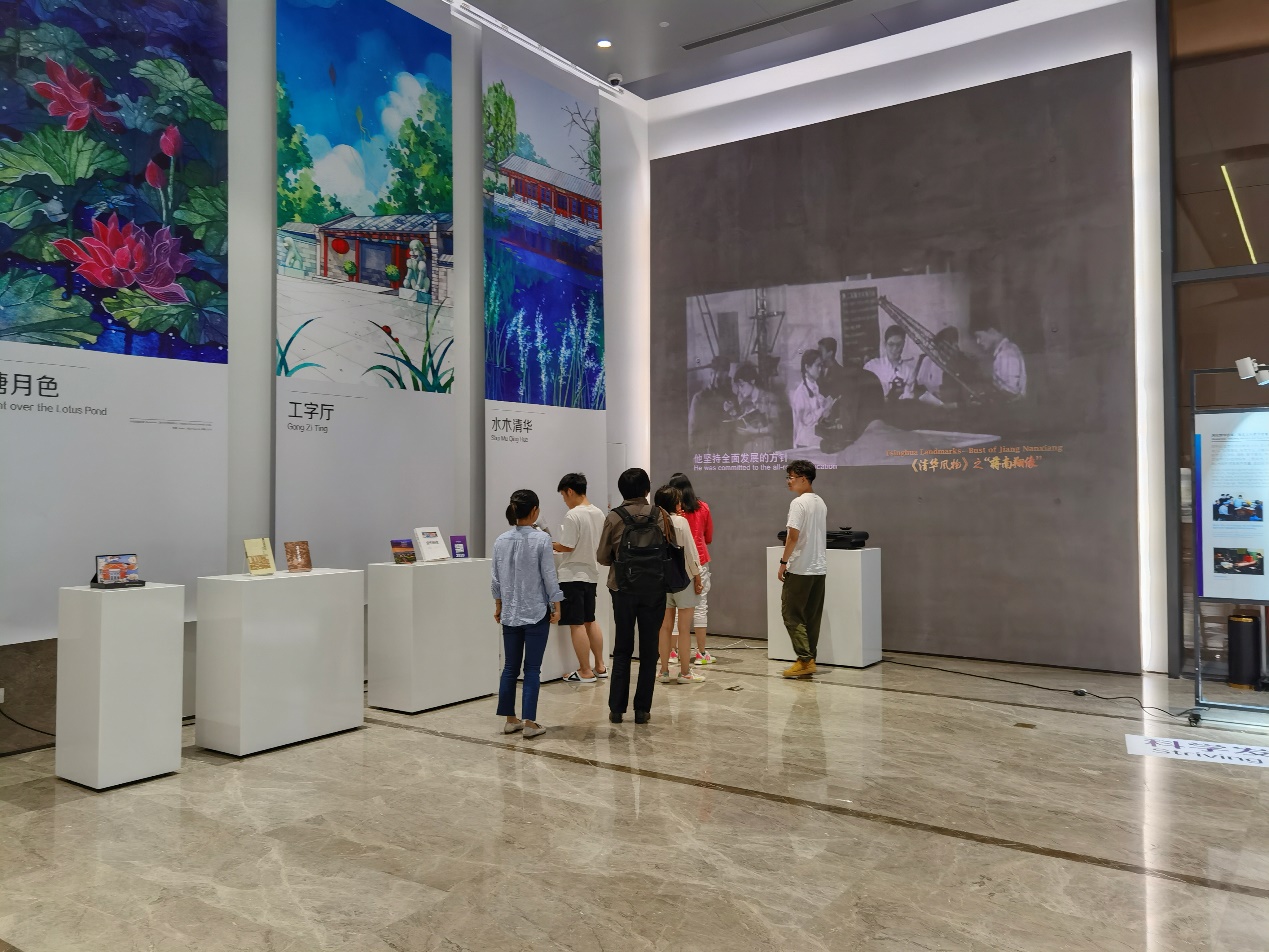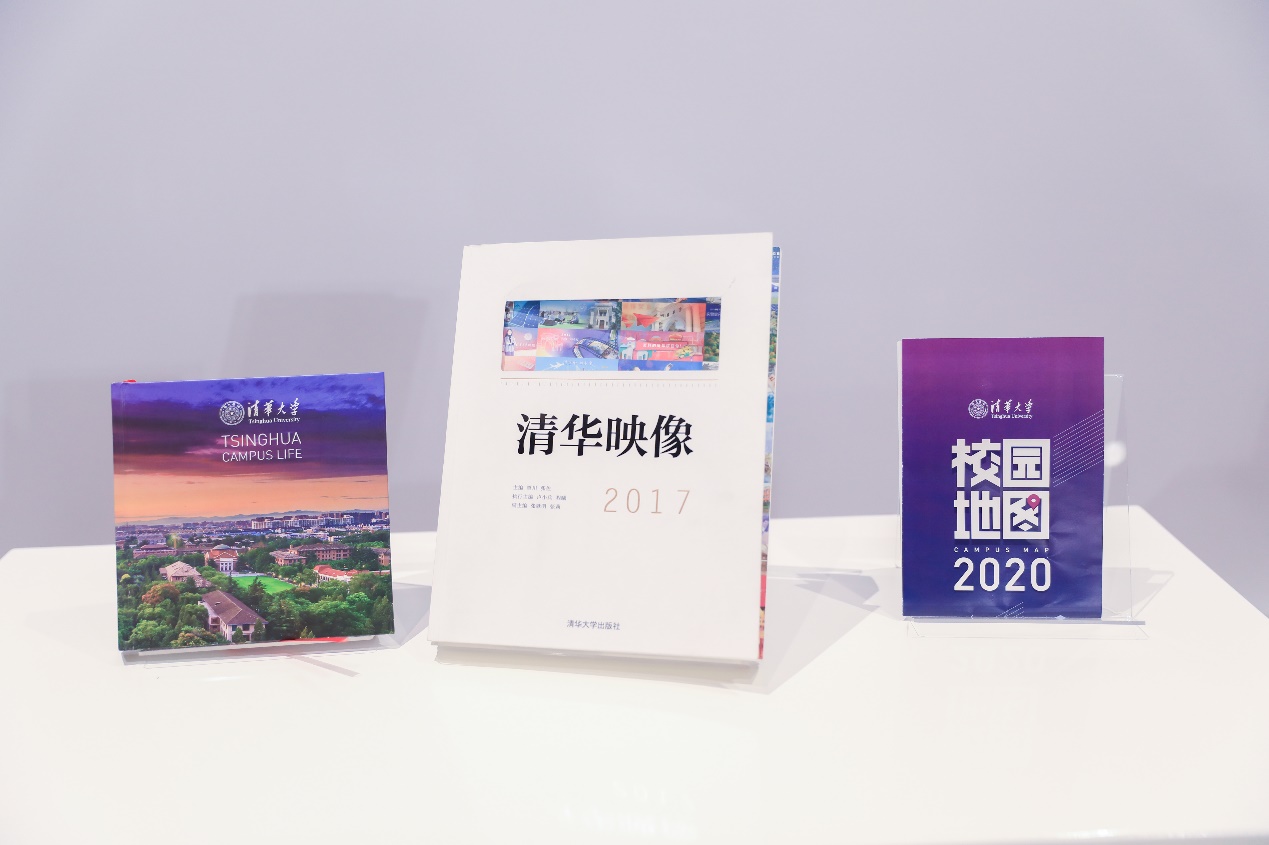 On the right of the exhibition area, flip through a selection of brochures and books, and stay behind for a documentary series on the history, buildings, and people of Tsinghua.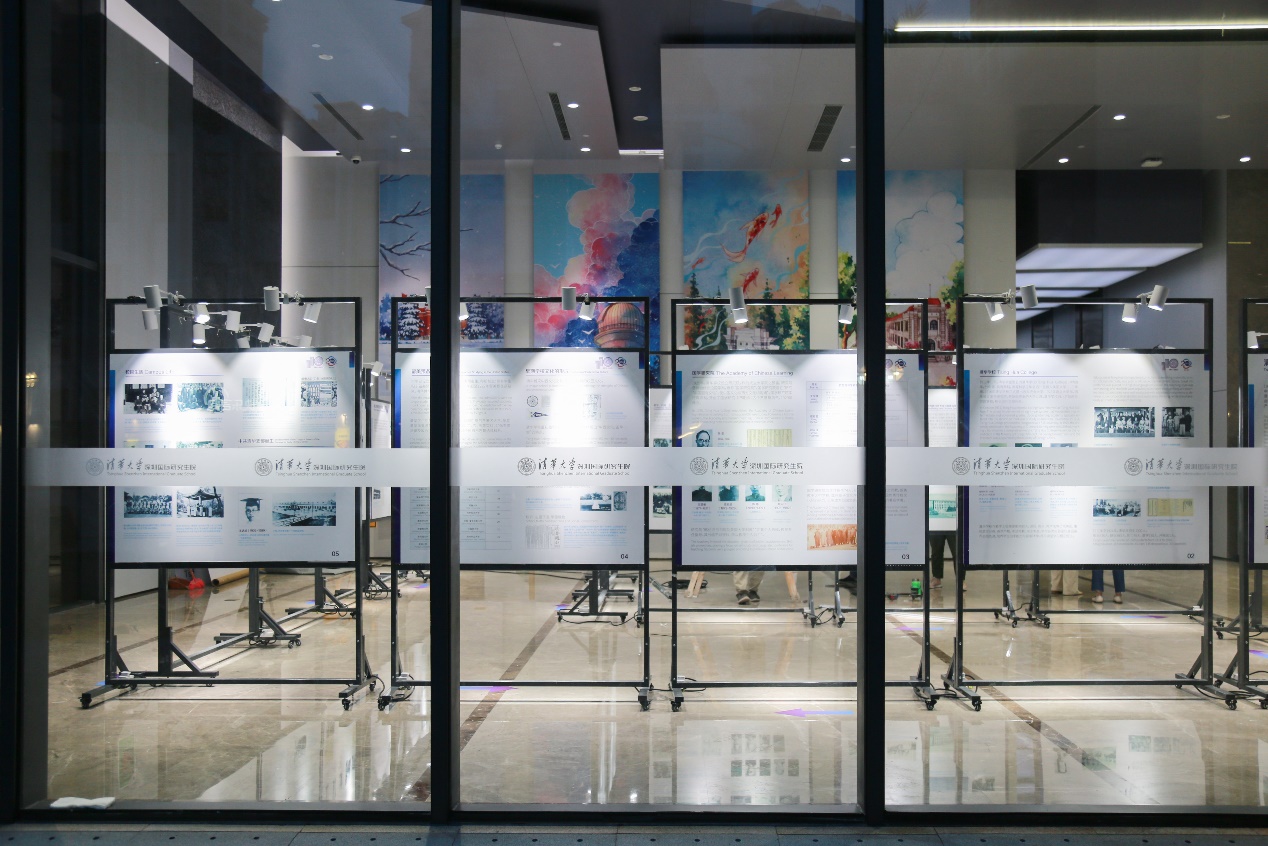 Strive for excellence; Innovate for the future
As Tsinghua University approaches its 110th Anniversary, it continues to remain dedicated and committed to the pursuit of excellence and innovation. Come and join us as we look back on Tsinghua University's 110 years of excellence.
We hope to see you here!
Writer: Karen Lee
Photos: Ding Chao, Yuan Yang