In order to help Tsinghua SIGS international students and faculty learn more about Chinese culture and increase ties with the local community, the International Students & Scholars Center (ISSC), in cooperation with Taoyuan Subdistrict Office, has launched the "International Neighbors Program" cultural exchange program.
33 people—including international faculty and students, alongside local families and community members—participated in the first outing, which took place from April 17 to 18. Among the participants were SIGS Office of Global Affairs and ISSC Director Ma Zhenyi, and Taoyuan Subdistrict Office Deputy Director Zhou Dan'na.
The outing kicked off on the morning of April 17 with a hike up Yangtai Mountain. The group was divided into four teams, sharing stories and encouraging one another during the trek up the mountain.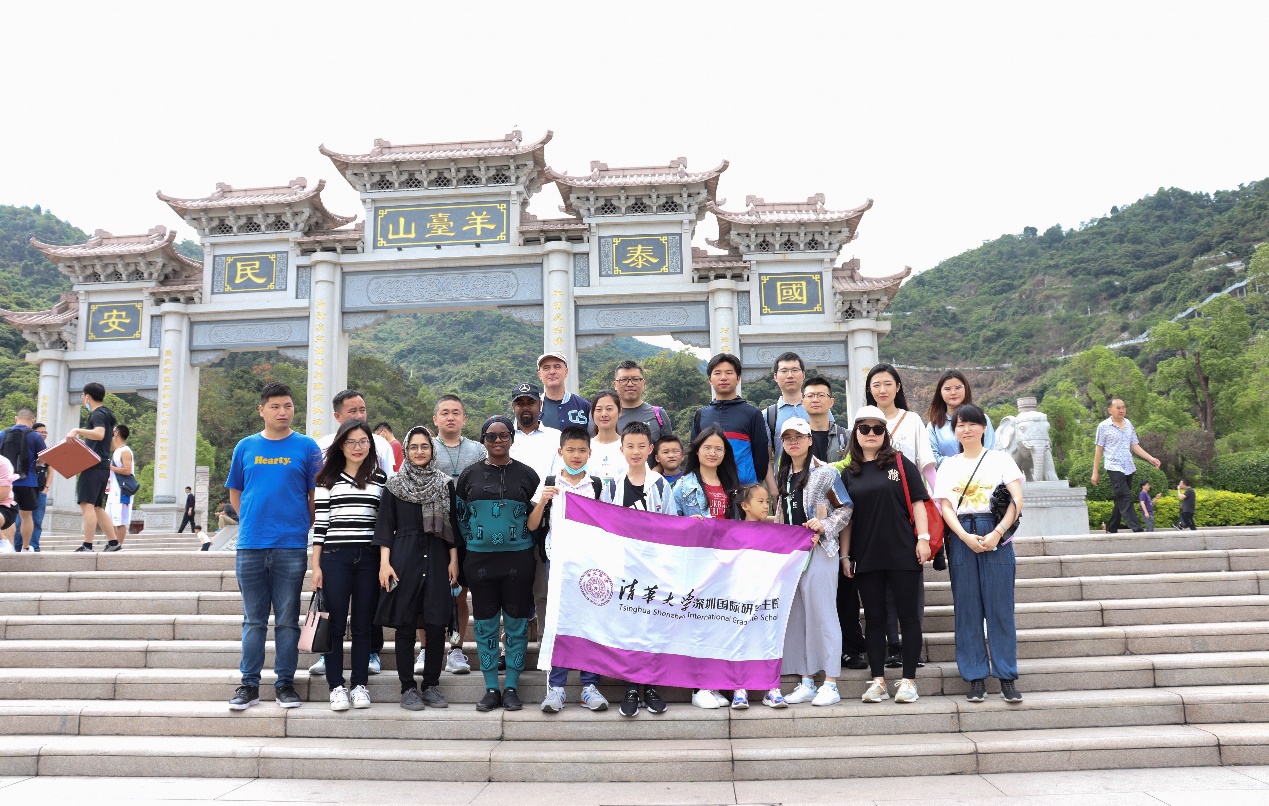 Participants took a group photo before the hike.
In the afternoon, participants shared about their cultures and got to know each other better through an ice-breaking session. That evening, the group cooked Chinese food together, with community members introducing ingredients commonly found in Chinese cuisine. The school's foreign faculty and students expressed interest in learning more about the cultural roots underlying the diversity of Chinese cuisine. On April 18, participants visited Shiyan Wetland Park.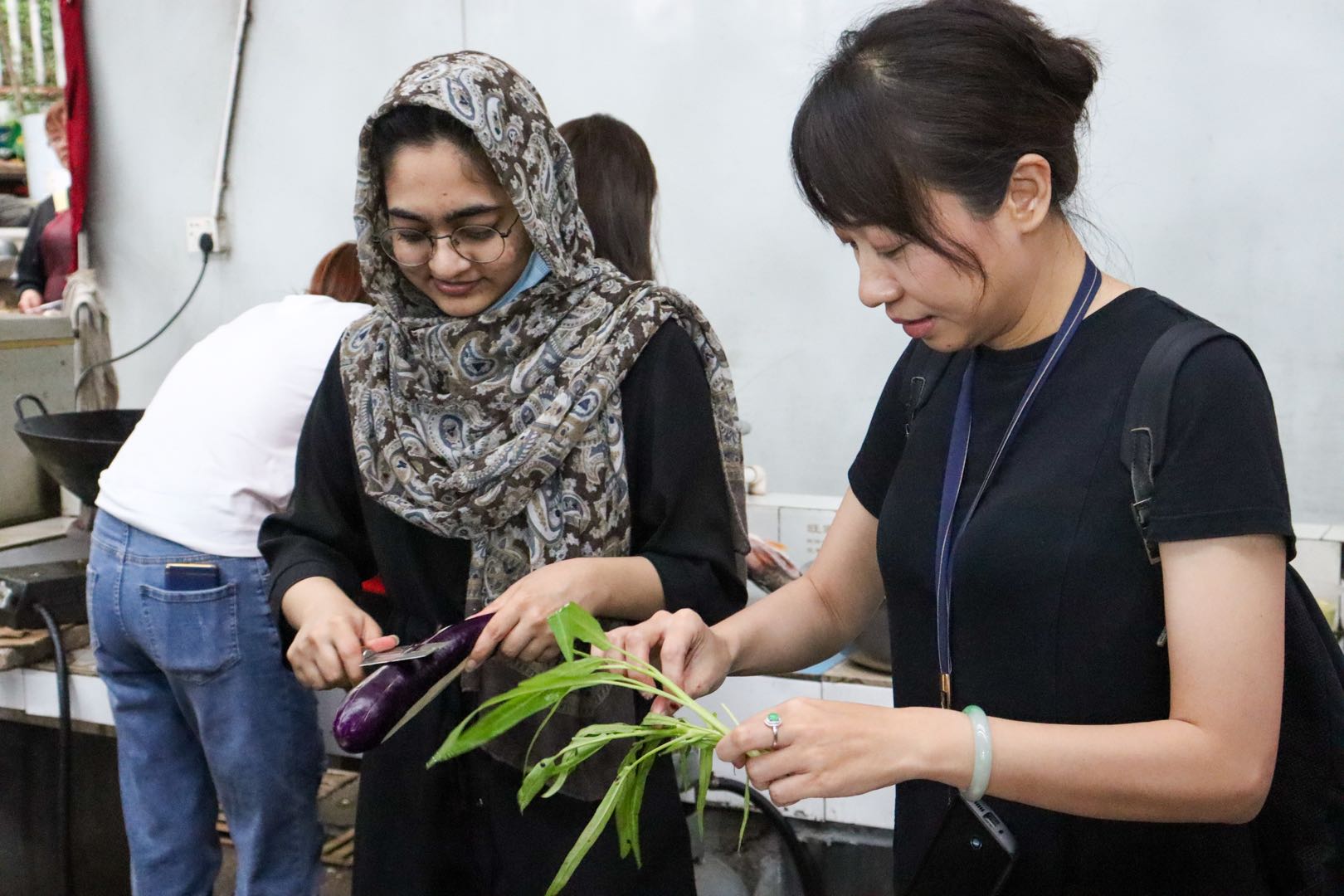 Participants cooking Chinese food together.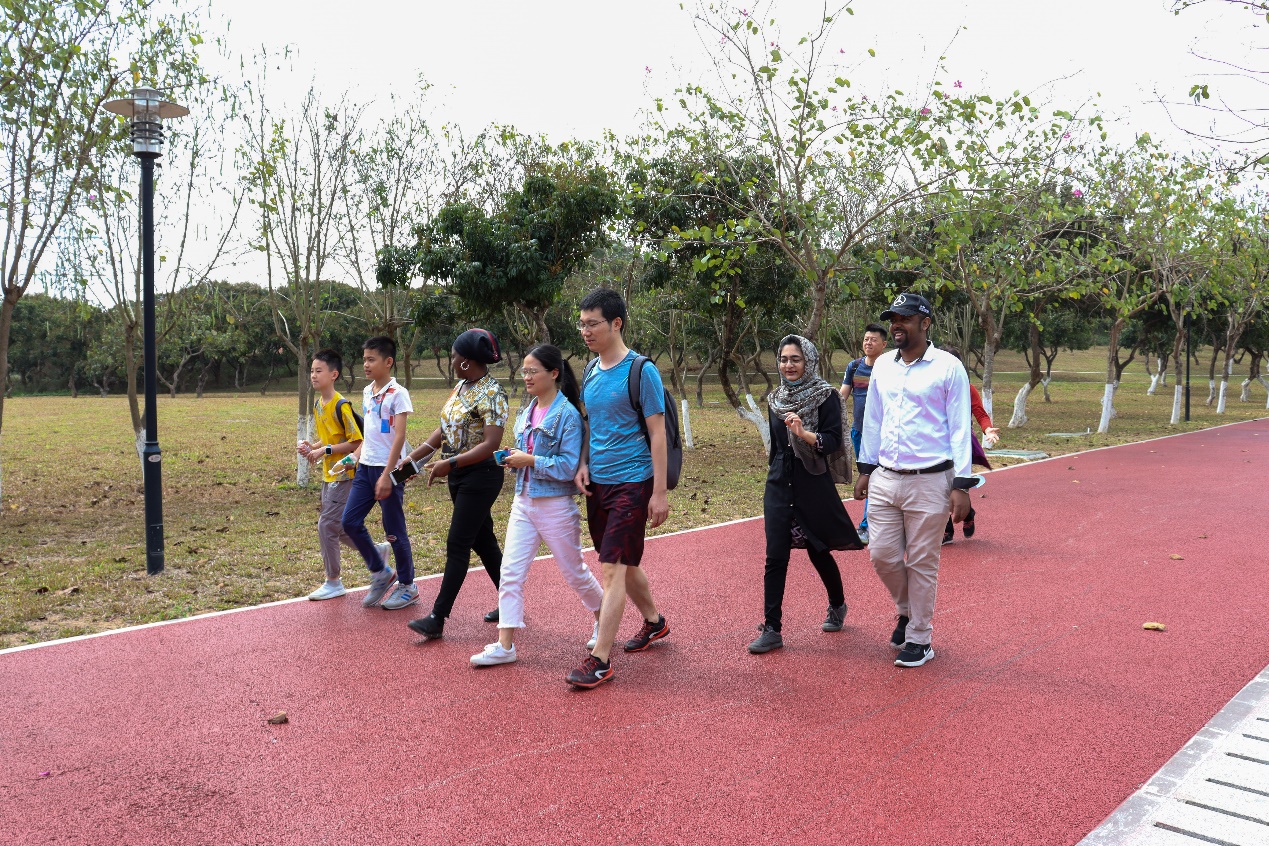 Participants visiting Shiyan Wetland Park.
Interacting across generations and cultures.
This outing was the first step in creating a platform for cultural exchange and understanding, and in building familiarity between international SIGSers and the surrounding community. The school's foreign faculty and students said that this was a great opportunity for them to get into the community and learn more about Chinese culture, and that they are looking forward to more activities in the future.
Zhou Dan'na expressed her hope that the two sides take this and future opportunities to open their hearts and deepen mutual understanding. With the "International Neighbors Program" launched, ISSC will be organizing more cultural exchange activities with Taoyuan Subdistrict Office in the future.
Writer: Liang Xiyu
Editors: Anthony Abordo, Karen Lee
Photos: Lin Guanglan, Duan Hufei