The first event of the Tsinghua SIGS MEET series kicked off on April 28 with an engaging concert by folk musician and author Zhong Lifeng at the book café in the Information Building.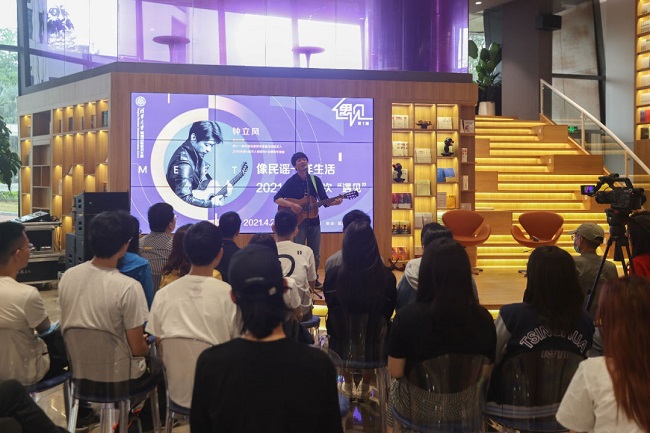 The MEET event series, organized by the Office of Communications and Outreach, aims to provide opportunities for the SIGS community to engage with diverse arts and cultures, and create a positive campus atmosphere. This first event brought folk music on campus so that participants can experience its unique charms.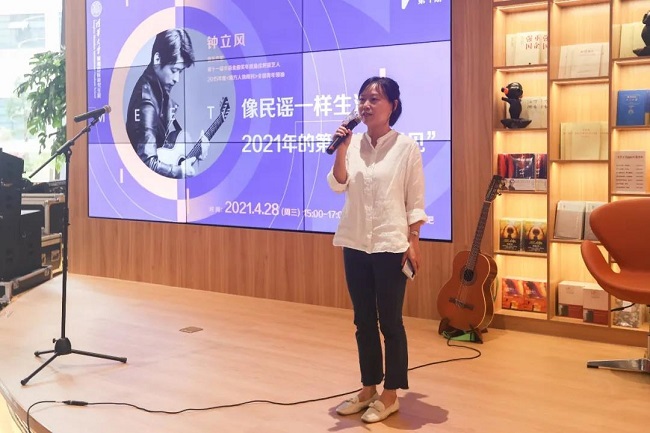 Chen Chaoqun, Director of the Office of Communications and Outreach, introduced the aims behind the MEET series in her address. She hoped that participants can enjoy the beauty of literature and arts, and uncover more possibilities for themselves.
Named Best Folk Music Artist at the 11th Chinese Music Awards and National Youth Leader by Southern People Weekly in 2015, Zhong performed a selection of his folk music and shared his stories and inspirations with the audience. For him, folk music and literature are closely connected, and artistic creation is an ongoing process in everyday life.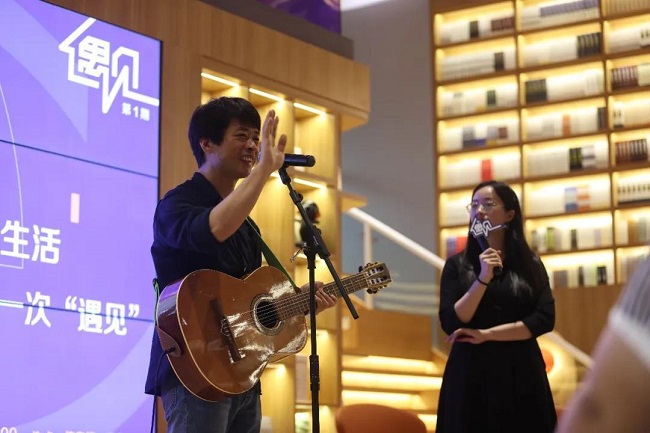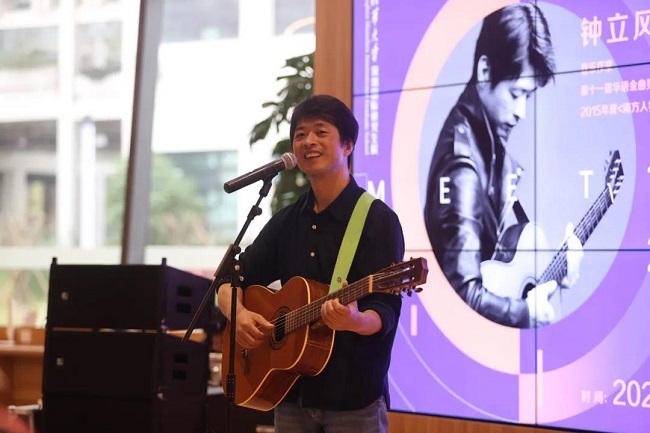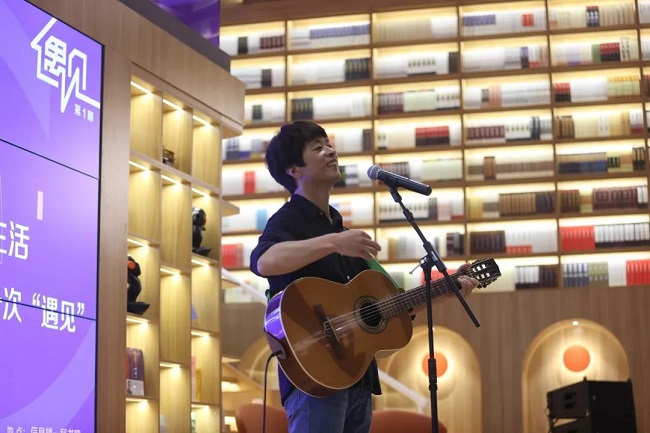 A book signing event for Zhong's newest publication followed after the event.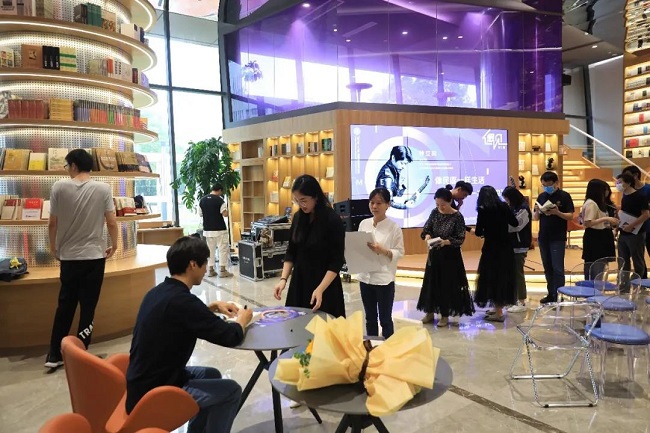 The audience said that they were able to learn more about folk music and see the efforts that go into the creation of art through this event. Musicians like Zhong show passion and persistence, and their music reflects a combination of Chinese culture, personal experience, and changes over time.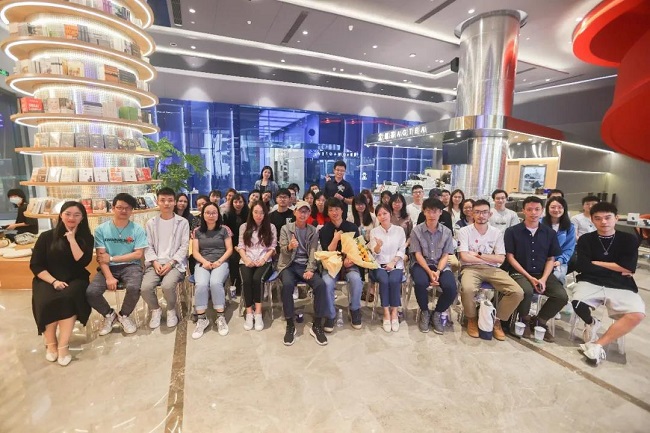 Photos: Deng Lijun
Editor: Karen Lee