On September 5th, Tsinghua Shenzhen International Graduate School welcomed a new cohort of energetic and youthful faces. More than 1,700 new students enrolled at Tsinghua SIGS, ready to chase their dreams and start new chapters in their lives.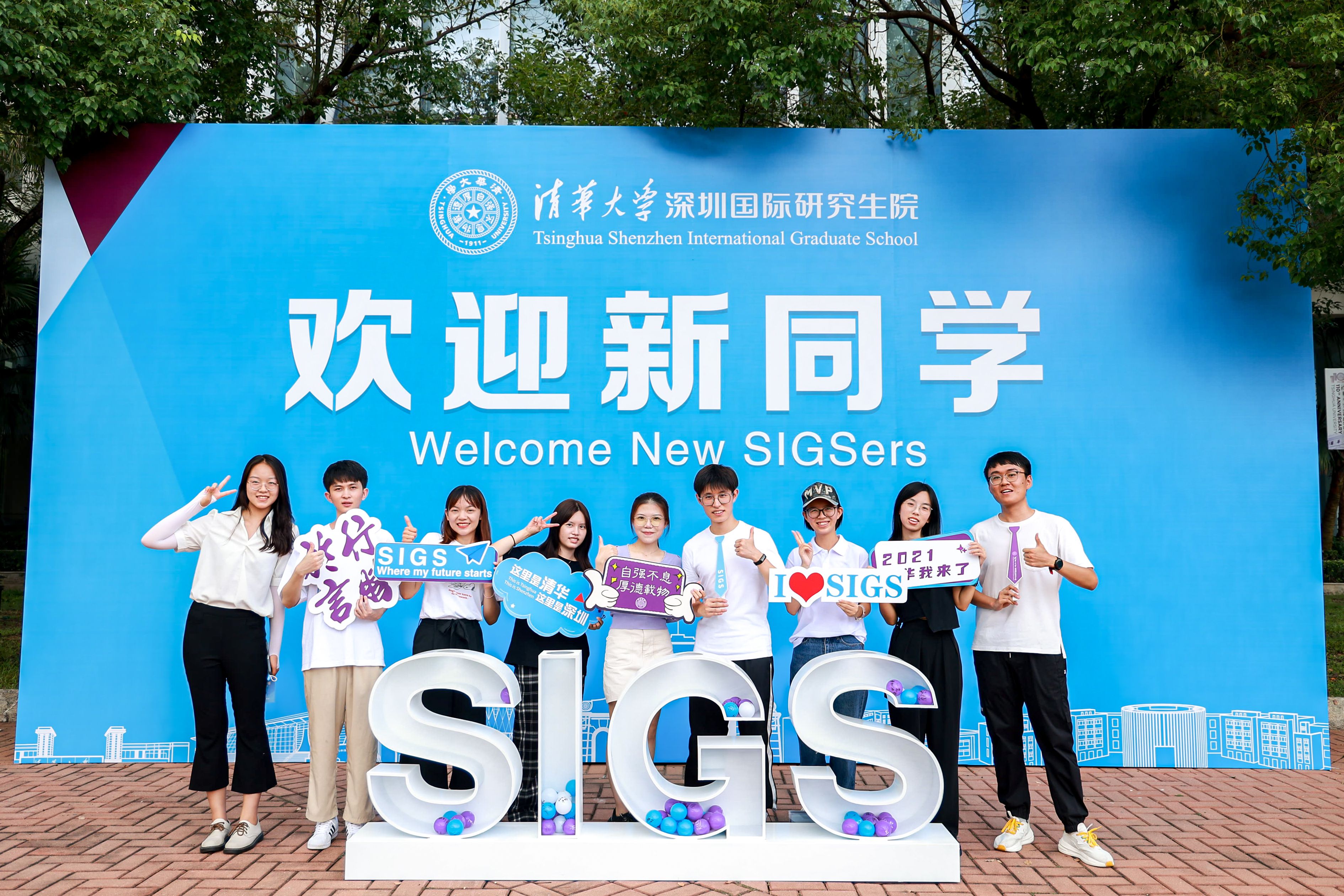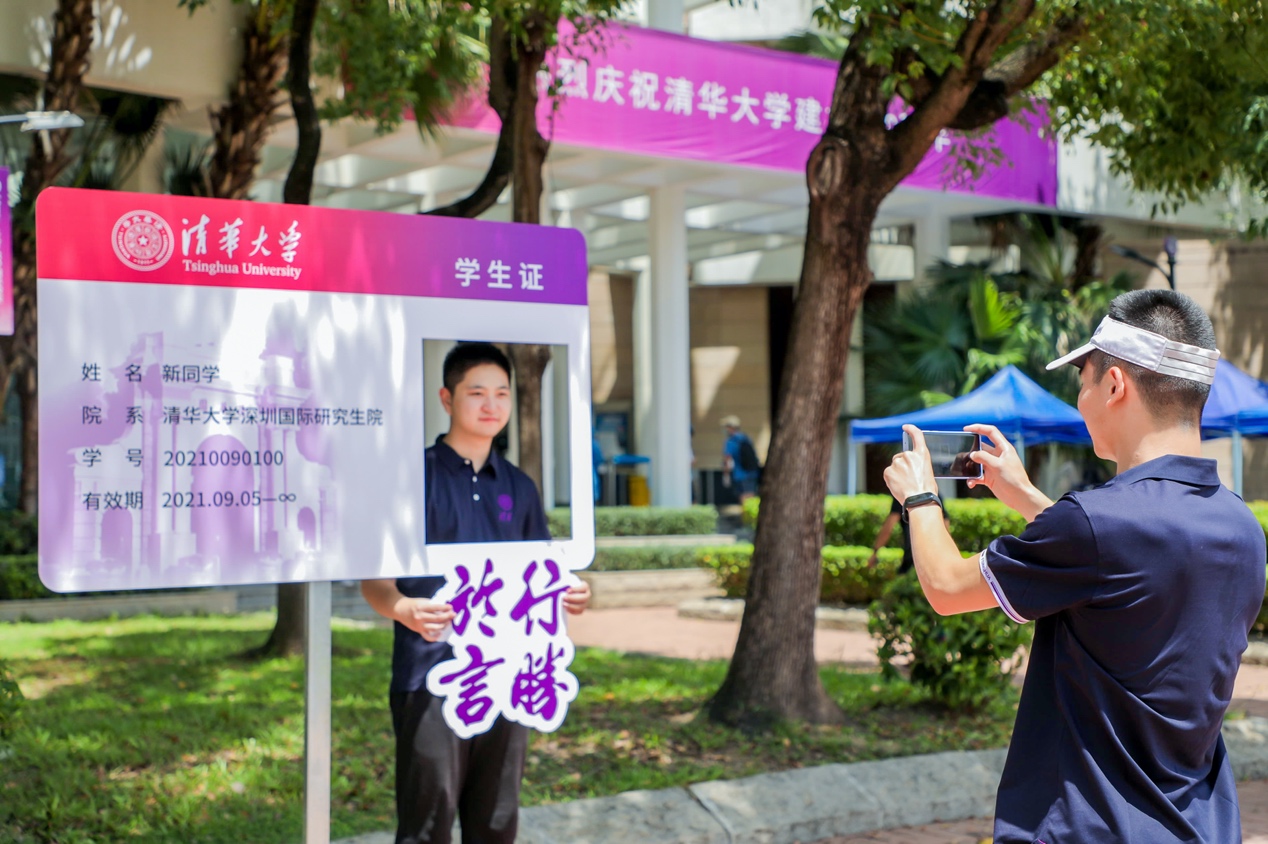 To ensure the safety and health of students and faculty and to comply with epidemic control measures, campus staff sanitized and disinfected the campus the day before the arrival of new students.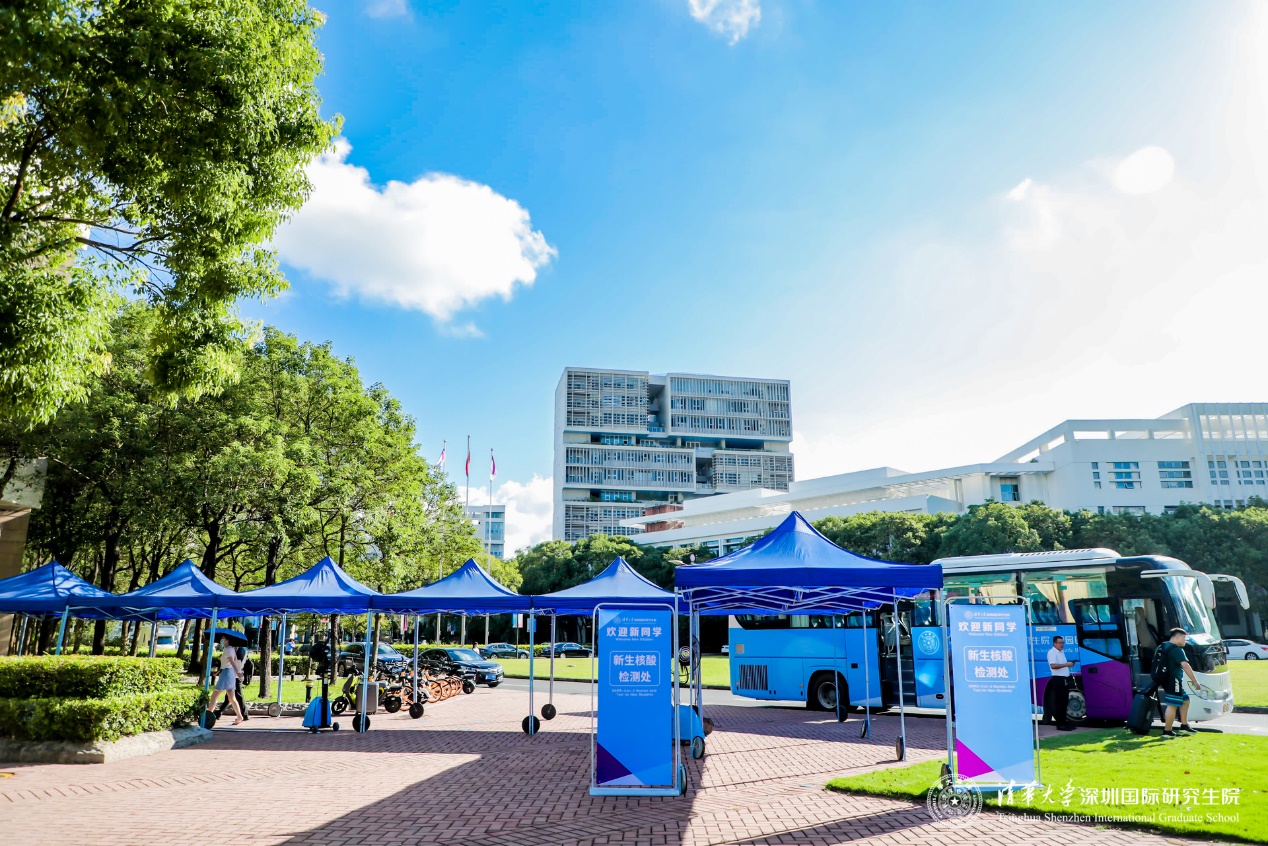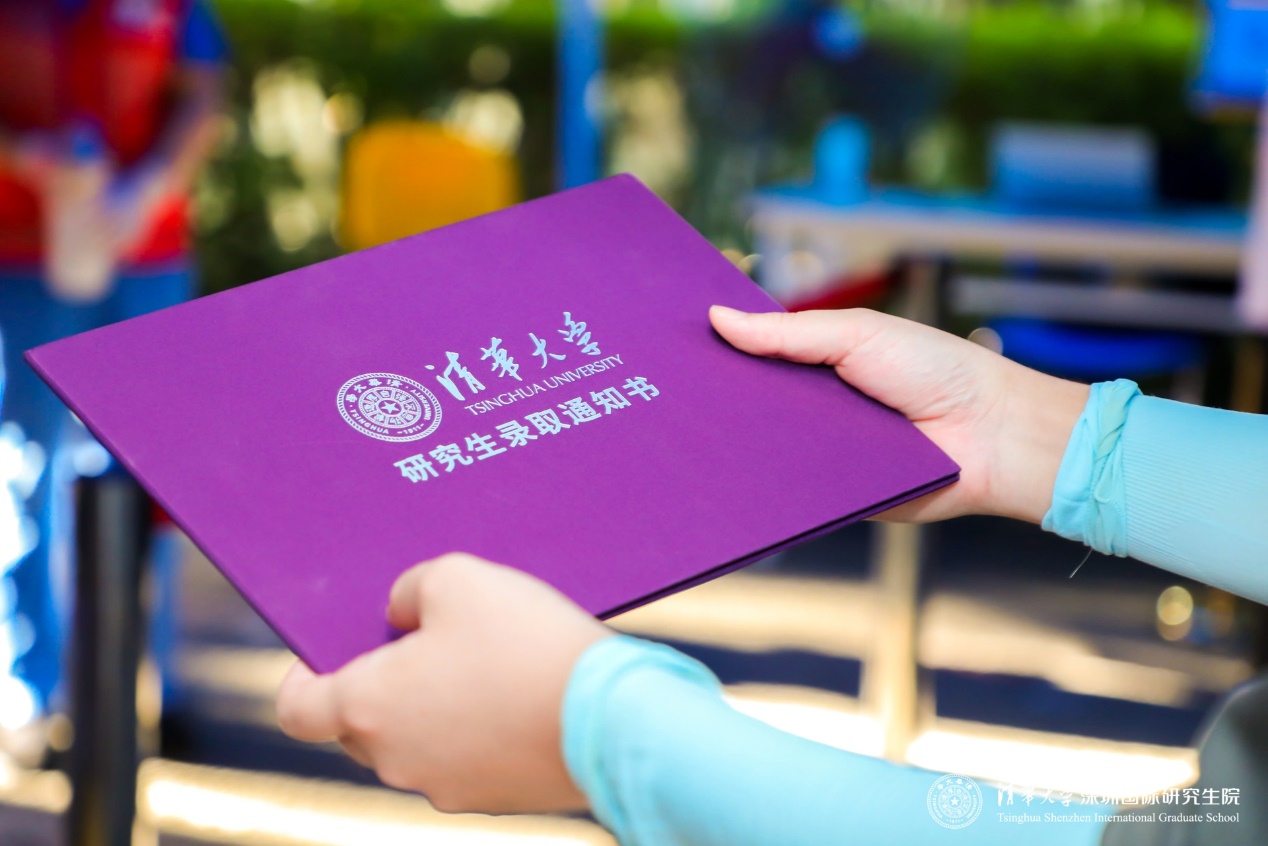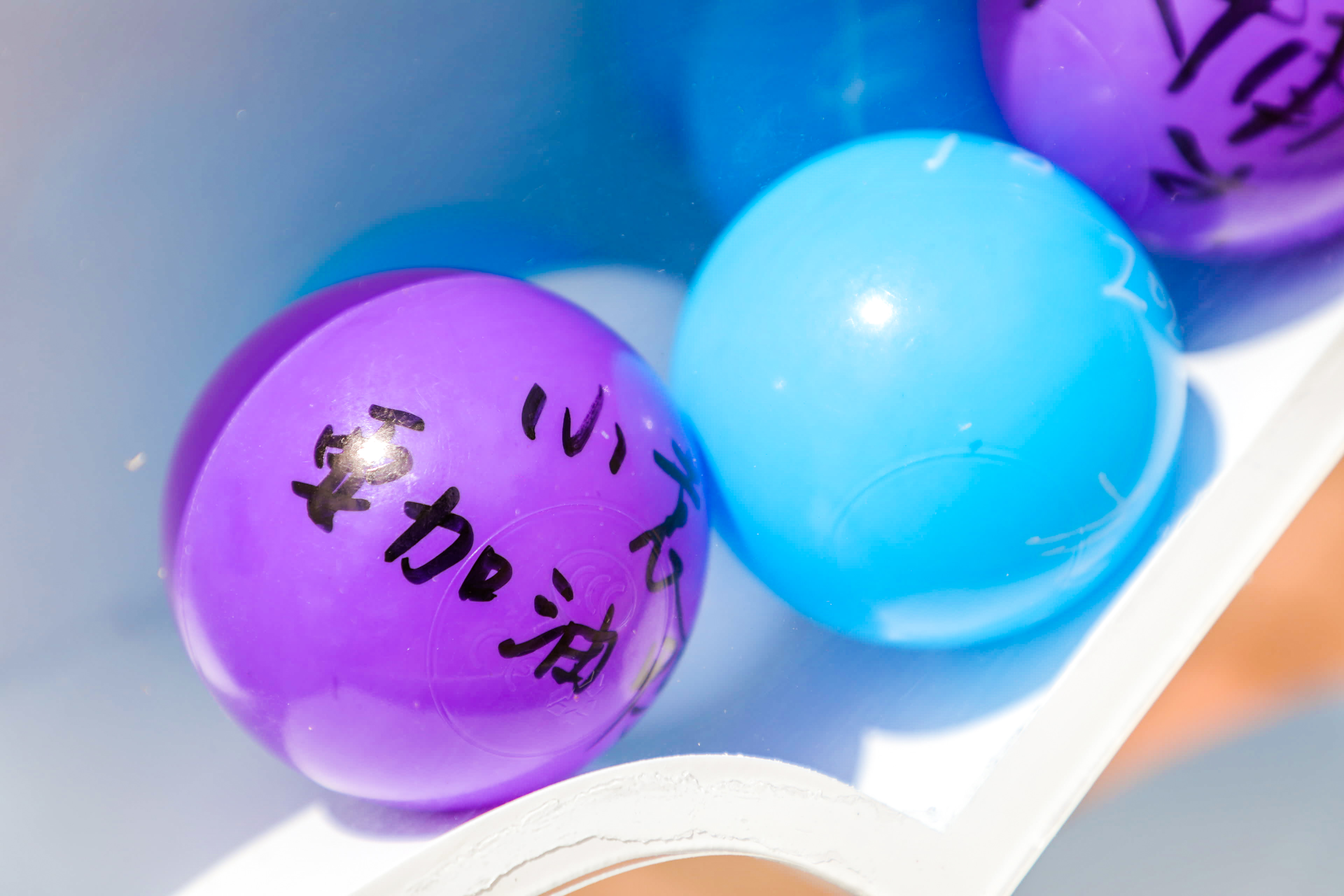 To decrease the number of large gatherings, this year's registration day was shortened from two days to one. Staff also digitized the registration process. Starting from August 20th, new students could access information about the registration process and orientation activities online. They were able to complete procedures like enrollment and fill out important forms with the help of detailed instructions.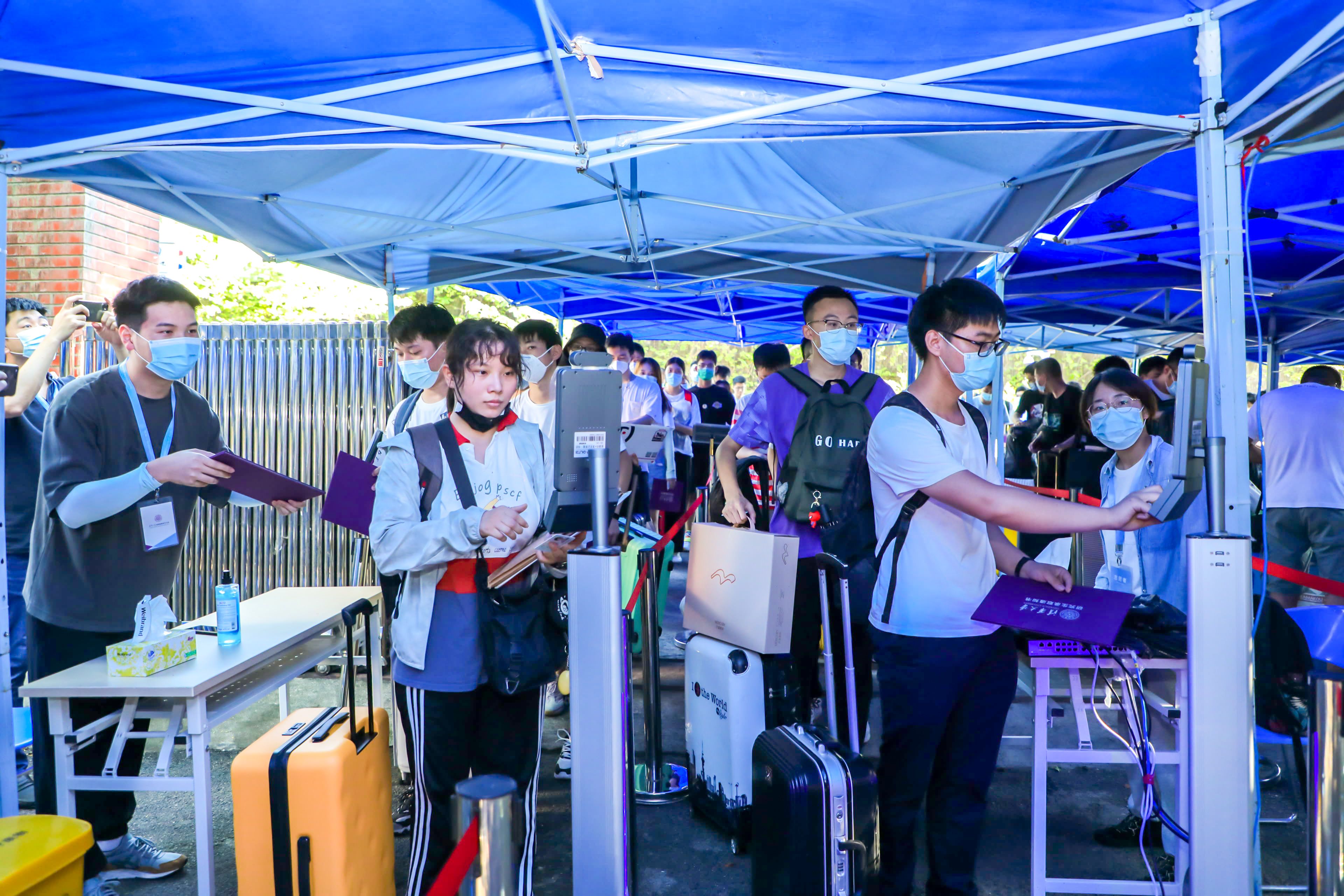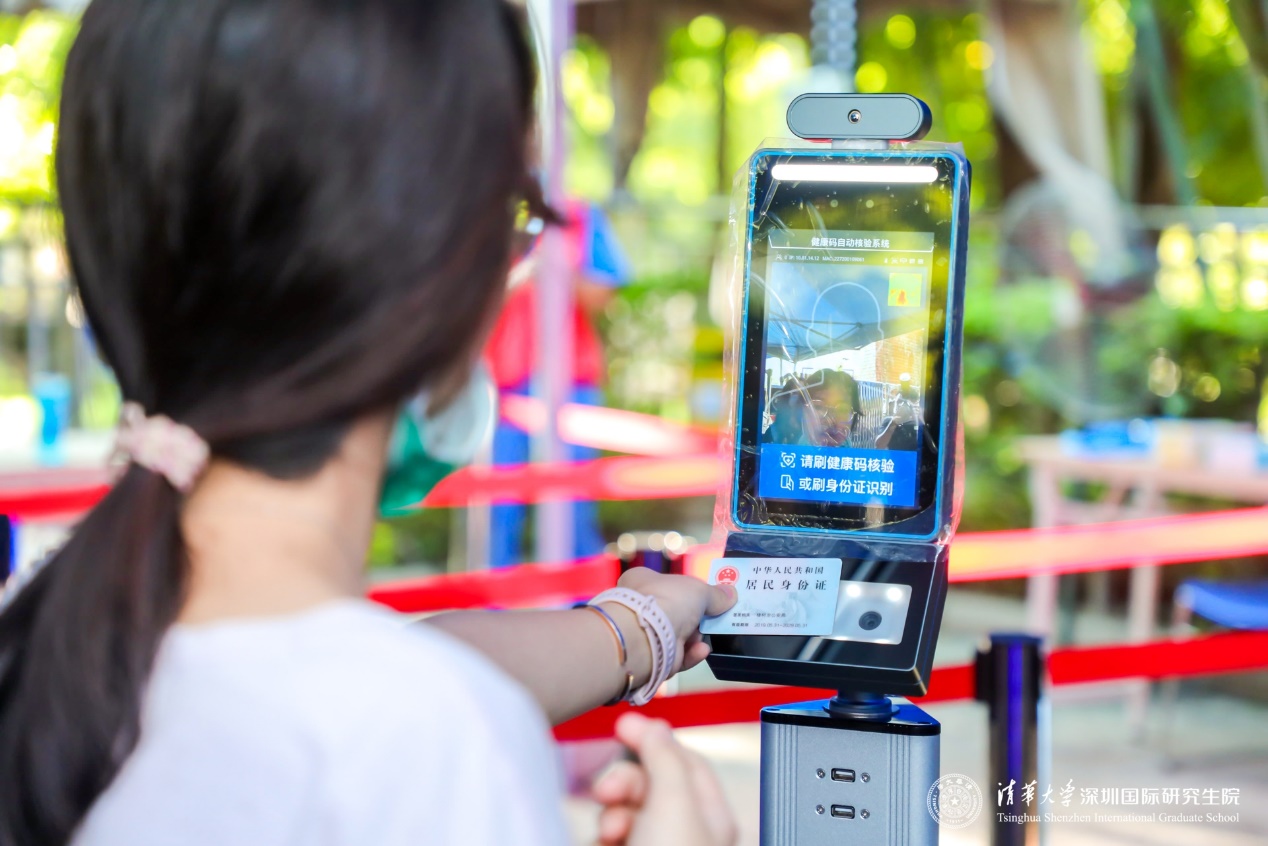 At 8 am, students were ready to enter through the North Gate. At the dedicated new student entrance, students used their national ID cards to enter the school with the help of three smart epidemic prevention machines, which were connected to the new student database and could check the students' epidemic-related information and take their temperature.
Campus staff did everything to ensure a smooth registration day for our new students while guaranteeing their health and safety. Each new student was provided with disposable masks, hand sanitizer gel, a small medicine kit, and water. A COVID-19 testing point was also set up on campus. To make it more convenient for students to move from the registration point to the dormitories, the school also organized a campus shuttle bus.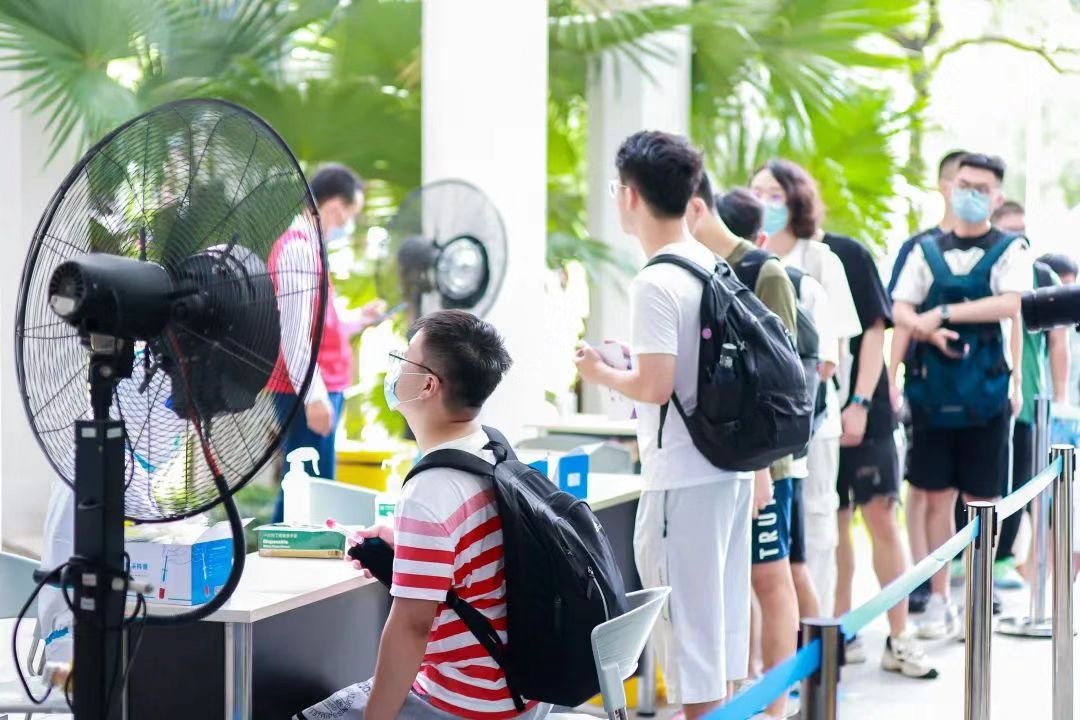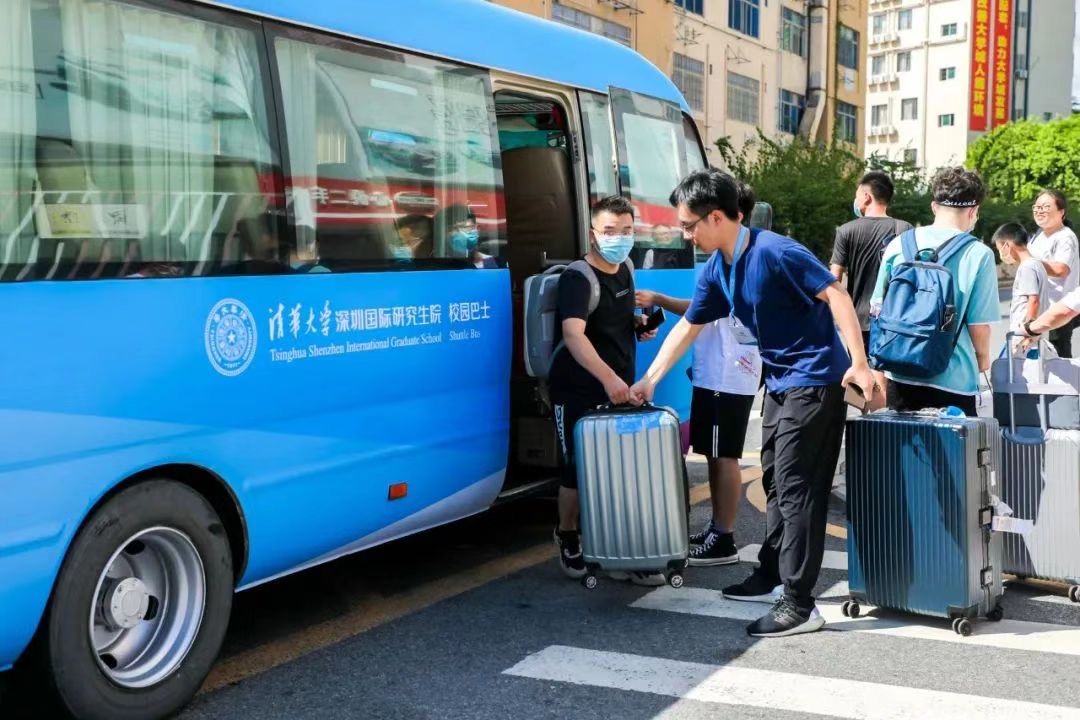 Student volunteers from various majors and welcome staff gathered early in the morning in the C1 and C2 Building to greet students. When students arrived, staff offered services including giving campus directions, answering questions, and helping to store luggage. With the help of the staff team, new students also completed various registration procedures, including academic qualification verification, payment of their tuition fees, signing into accommodations, and changing their residency. At the Information Building, staff from the International Students and Scholars Center and the Office of Global Affairs enthusiastically helped international students to register.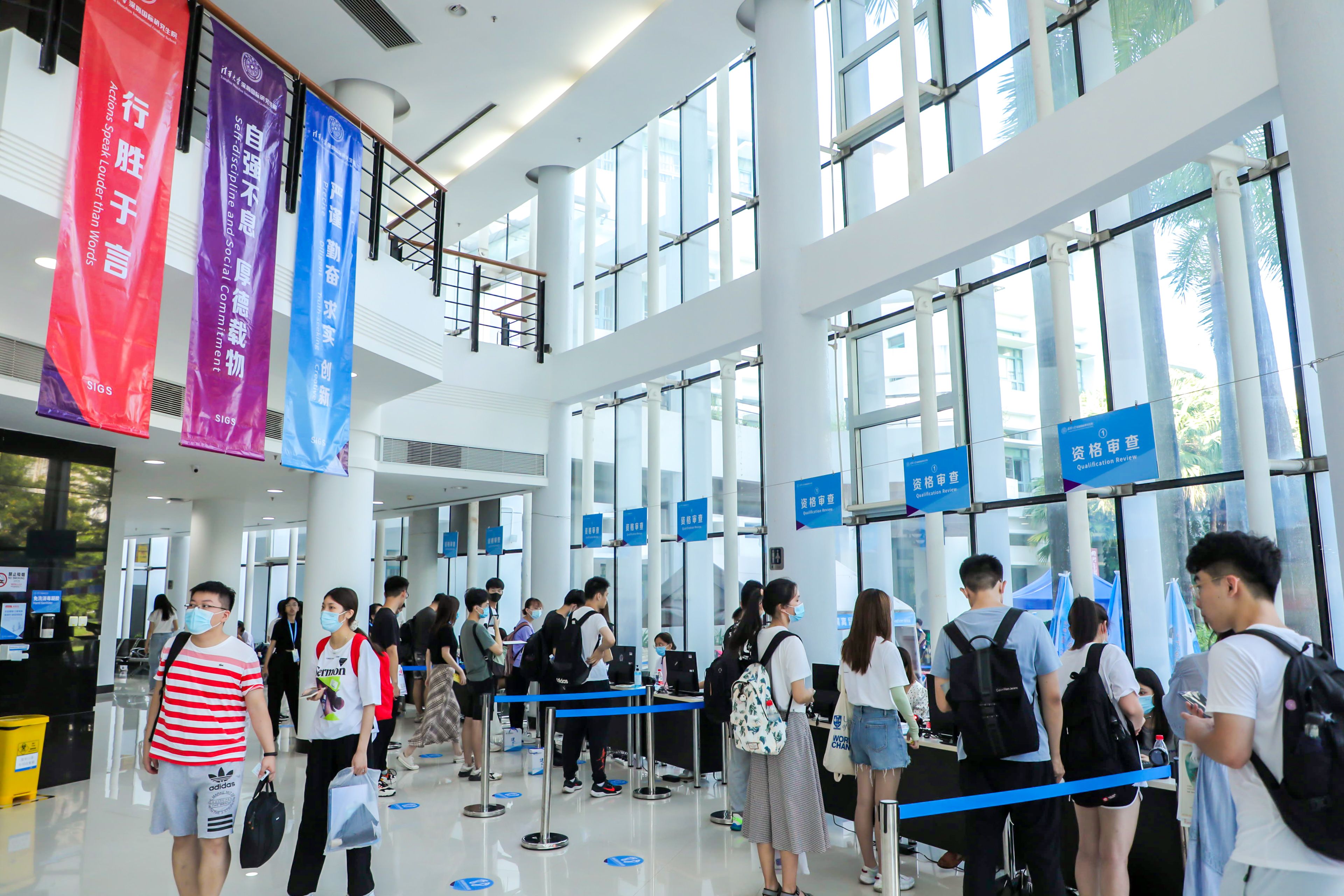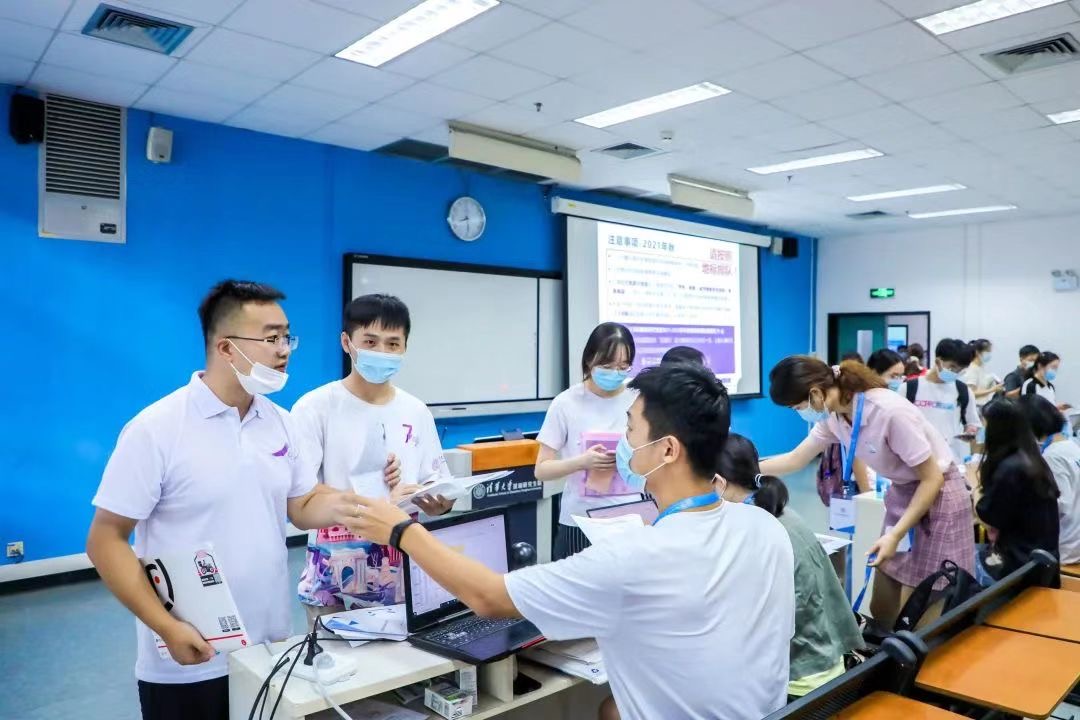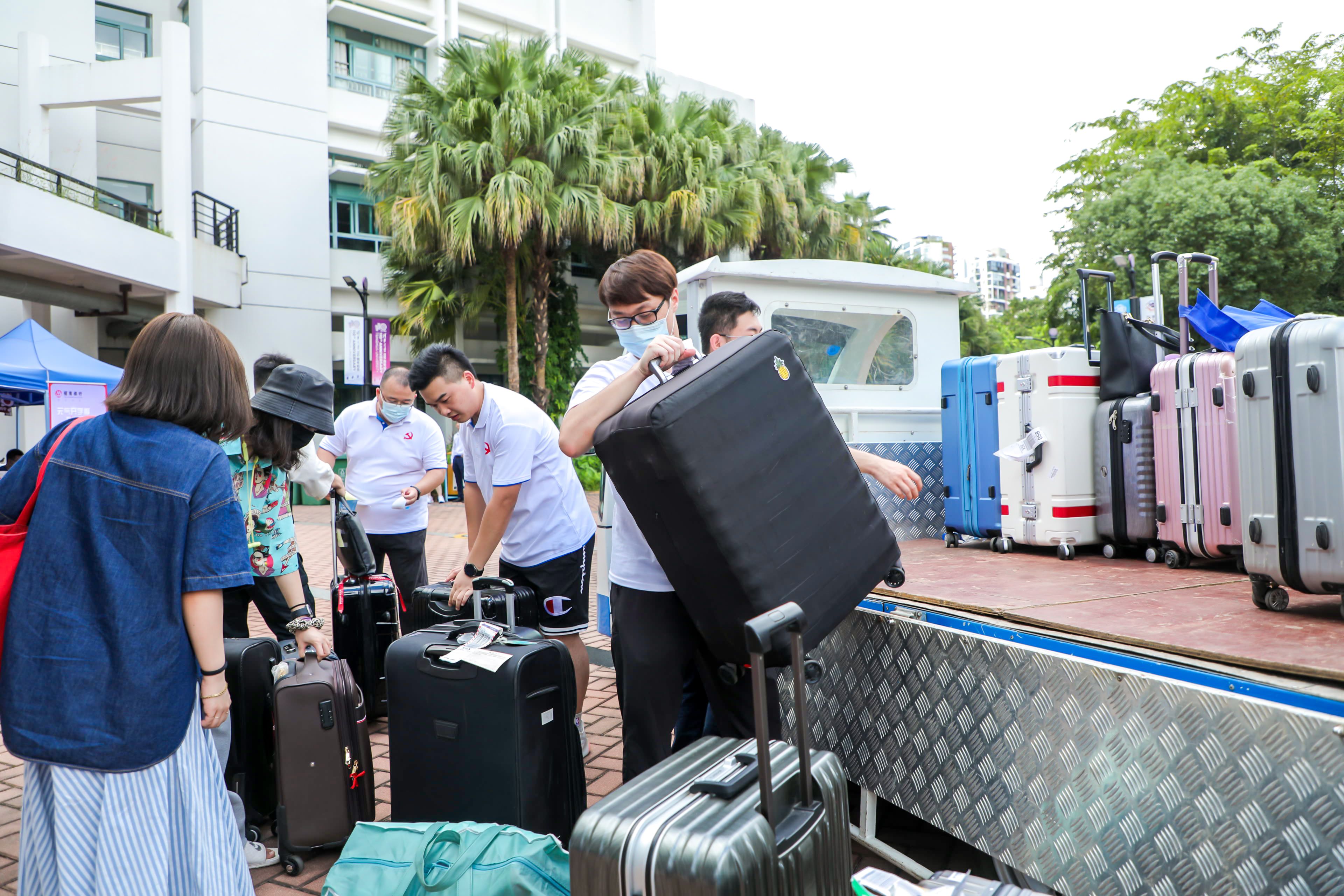 Students registered their arrival by scanning a QR code and accessing the student arrival registration system. The whole process from completing epidemic prevention-related procedures to receiving their student IDs took little more than 10 minutes. Students were pleased with the orderliness, simplicity, and efficiency of the registration procedures and instructions. The whole process was completed in one place. Many students also commended the speed of the registration process and how welcoming the staff and volunteers were.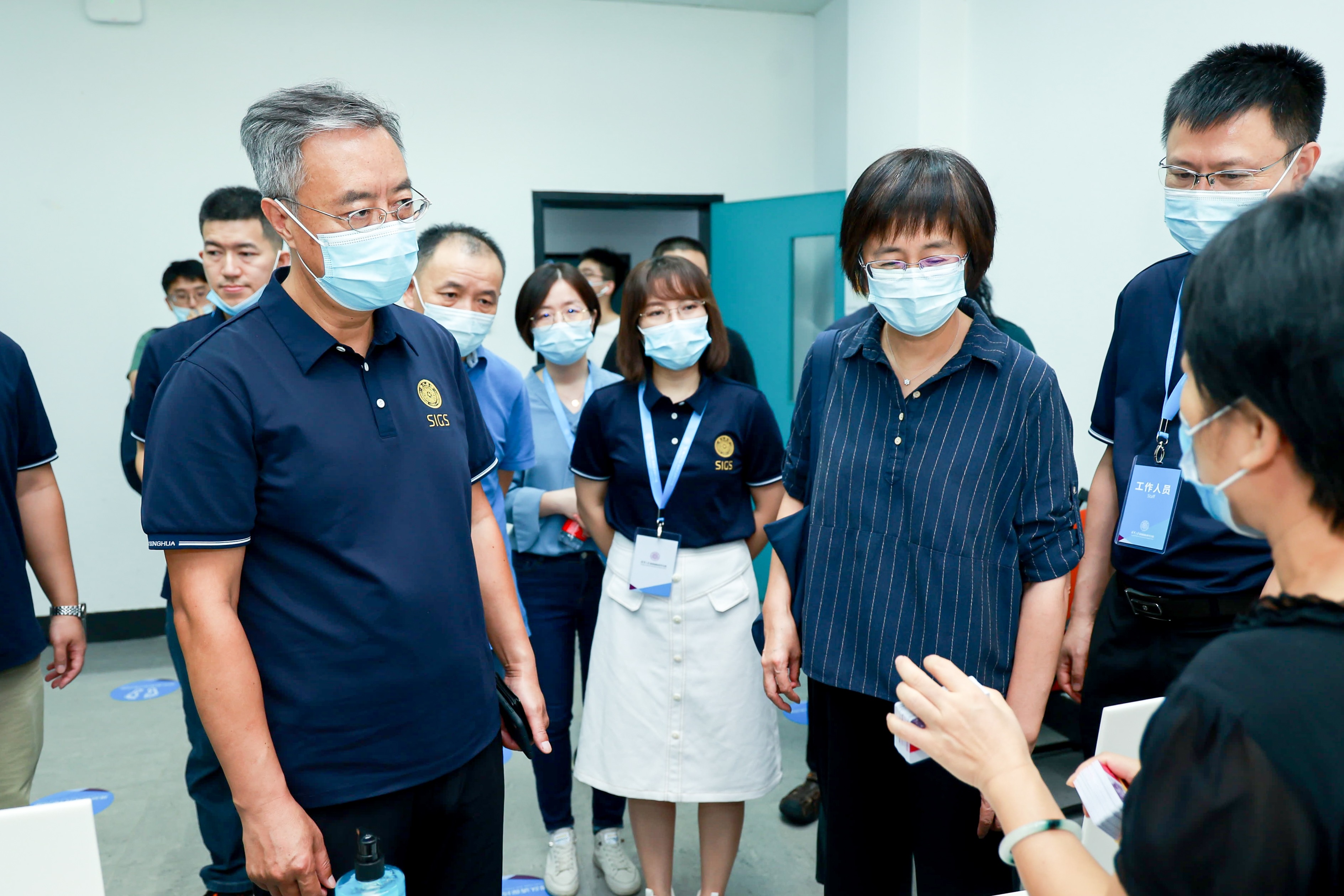 On the morning of registration, Tsinghua SIGS Executive Dean Gao Hong, CPC Committee Secretary Wu Xiaofeng, and other school leaders arrived to greet the new students and the welcoming staff team. They asked about the details of the registration day activities, chatted with students, and expressed their appreciation for the hard work of the staff and volunteers.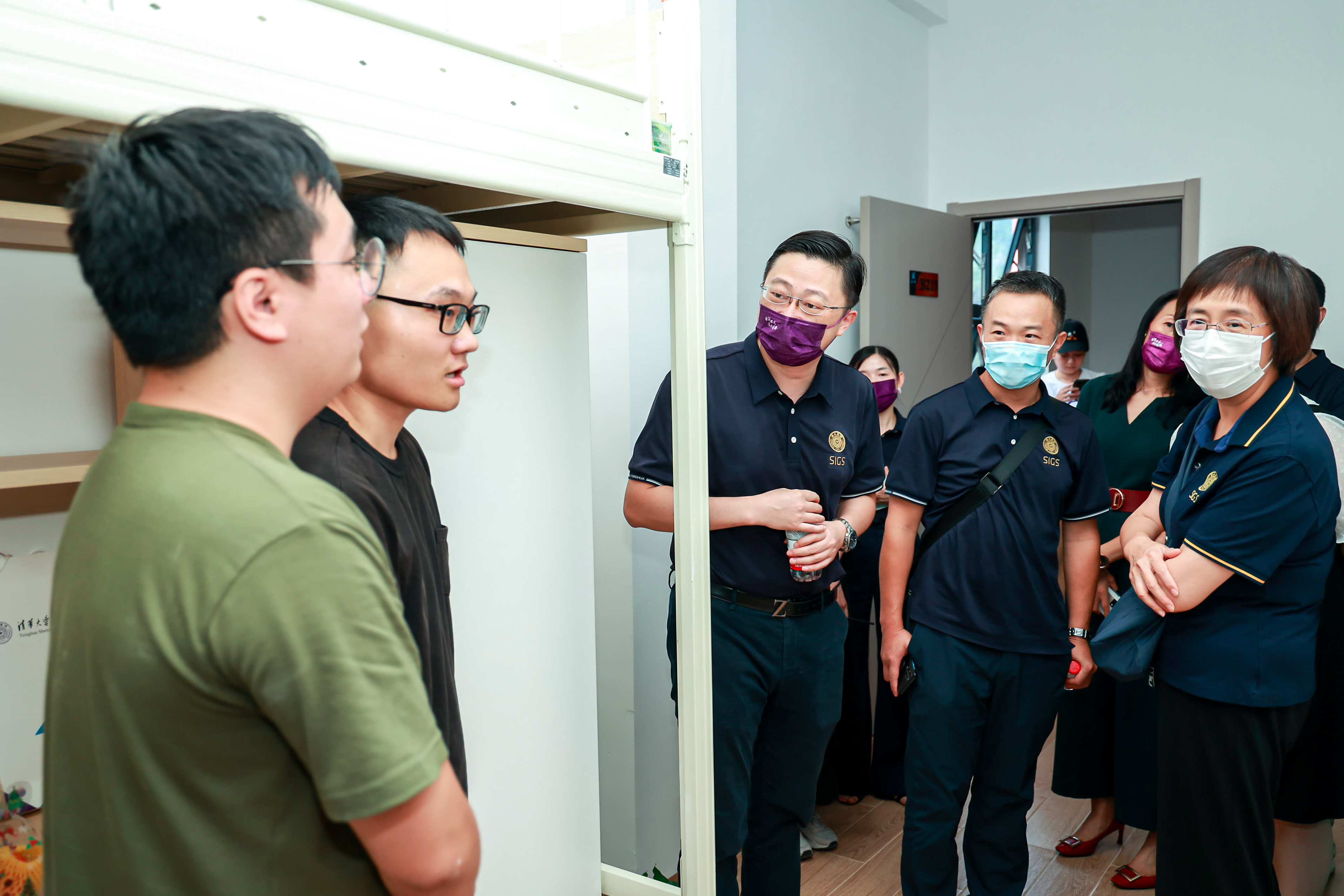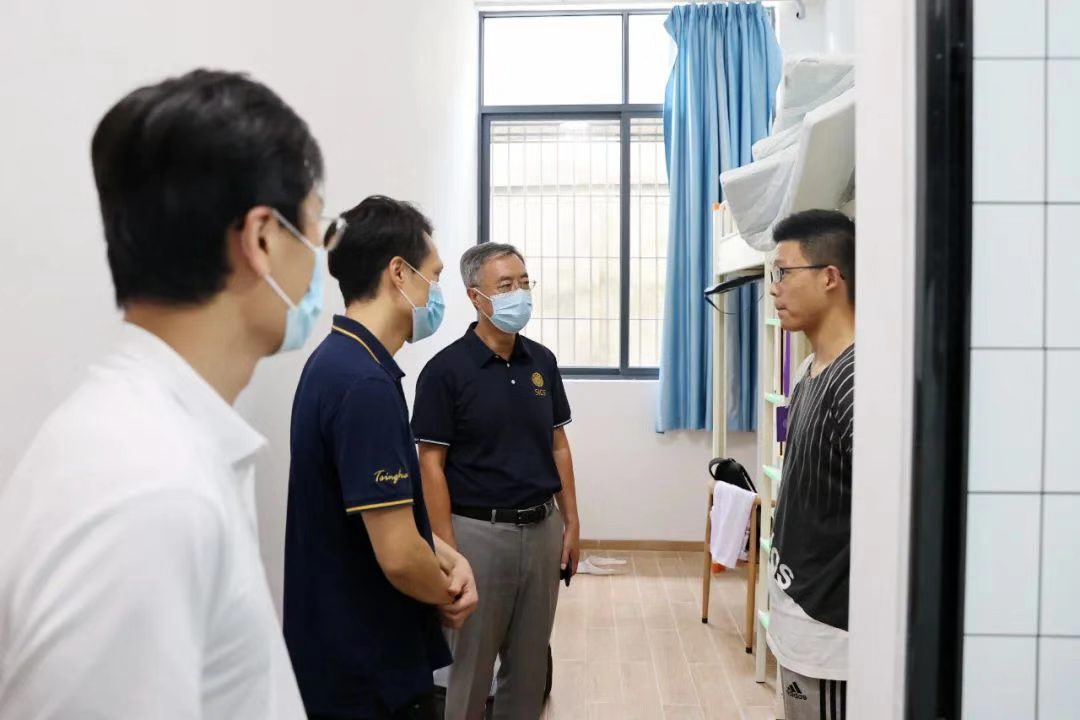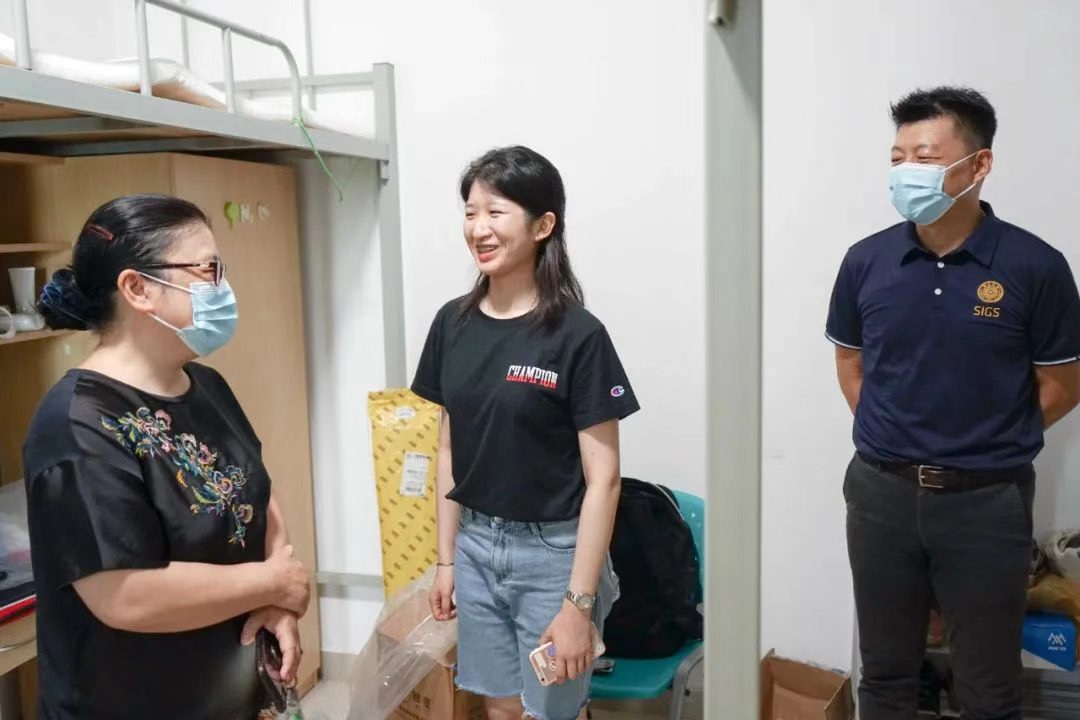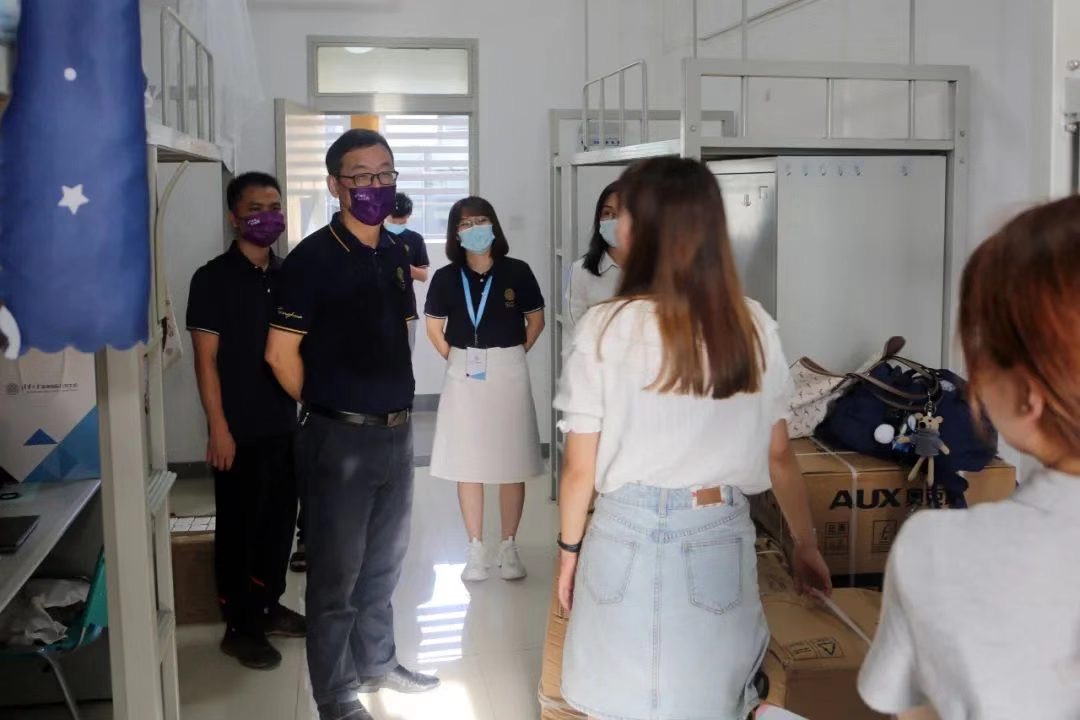 In the afternoon, the leadership team went to visit the Apartments to better understand students' living conditions and available facilities. They asked about their academics and research and welcomed new students to provide comments and suggestions for improving registration day activities, campus environment, architecture, and other aspects of the school.
This year, Tsinghua SIGS welcomed over 1,700 students, including almost 70 international, Hong Kong, Macao, and Taiwan students. Two hundred of them are PhD students and 1,500 are master's students. Their majors include Electronic Information, Resources & the Environment, Energy & Power, Materials & Chemical Engineering, TBSI Interdisciplinary Studies, Open FIESTA Interdisciplinary Studies, Mechanical Engineering, Chemistry, Public Management, Biology, Environmental Science & Engineering, Civil Engineering, Logistics Engineering and Management, Architecture, Finance, and Art.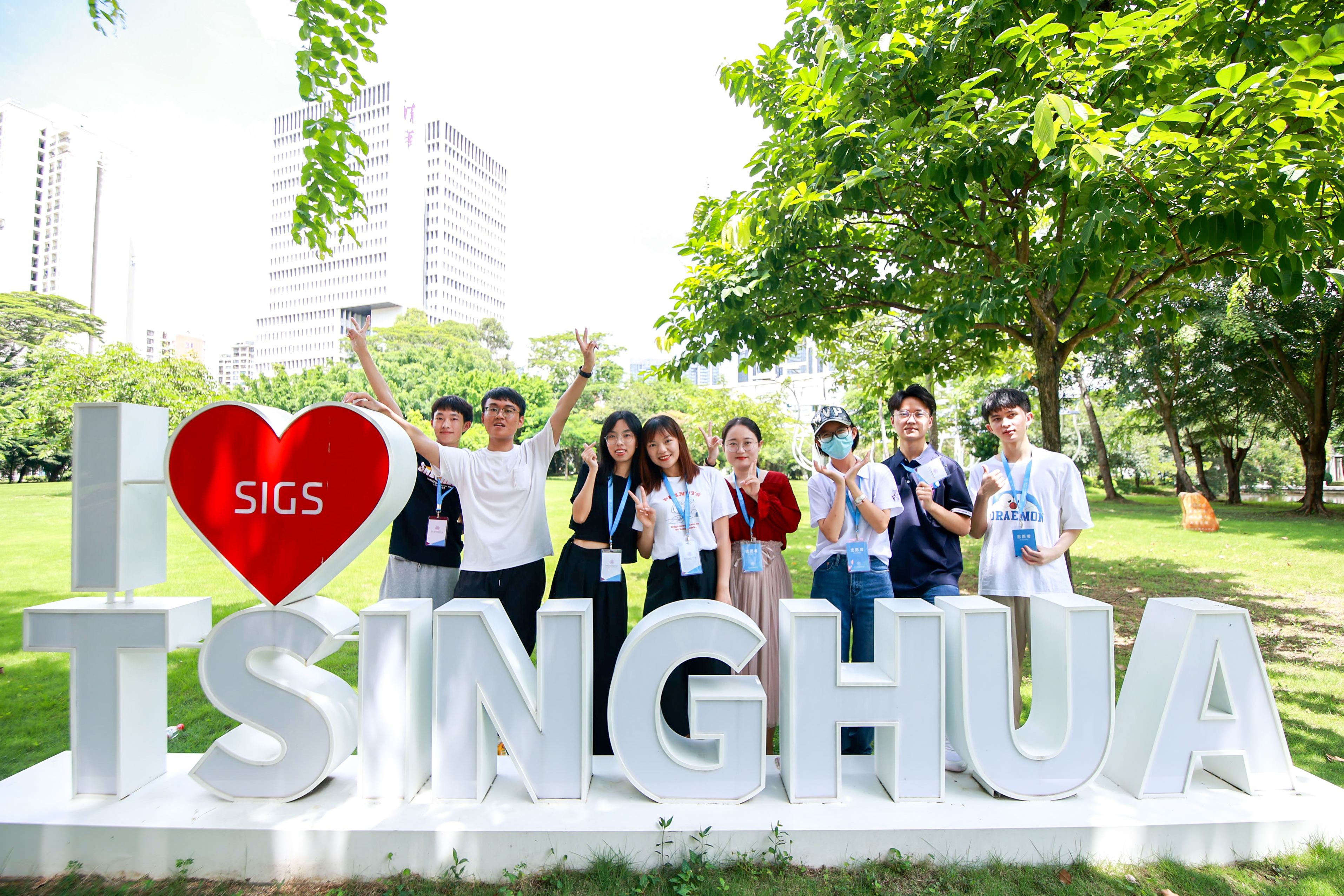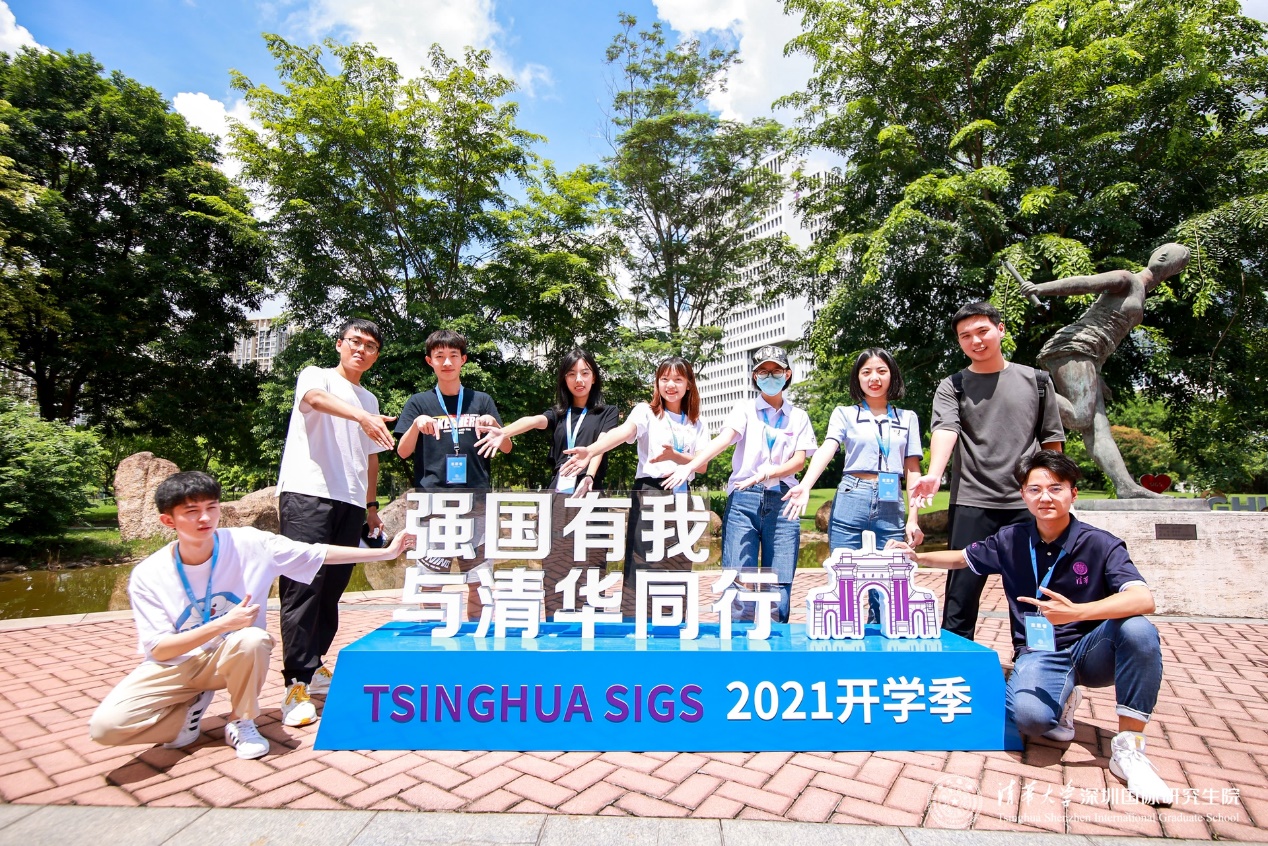 According to the school schedule, on September 6th, the campus will hold a ceremony for the start of the school year which will take place both on and offline. For offline, the ceremony will take place in an assembly hall with a few smaller venues. For online, students and teachers can view the ceremony on the rain classroom platform. To help students better integrate into life on campus, orientation activities will be held over the next week.
Photos & Video: Office of Communications & Outreach
Editor: A.S.