Today is World Oceans Day!
The ocean is important to us here at Tsinghua SIGS; Ocean Engineering is part of our 6+1 theme areas. As part of their coursework, students in related majors spend time at sea researching but also appreciating the ocean's beauty.
For this year's World Oceans Day, we have collected submissions from students, alumni, and instructors to celebrate the ocean and reflect on its significance.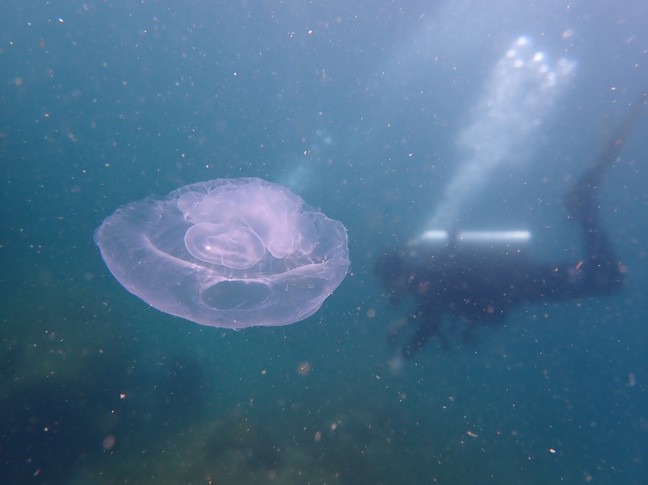 On a diving assignment, I saw a small jellyfish swimming right before my eyes. It had a broken bell and was struggling to move and survive with its last bit of strength. In recent years, damage to the marine environment and environmental pollution has threatened a lot of marine life.
-Cheng Keke, postdoctoral researcher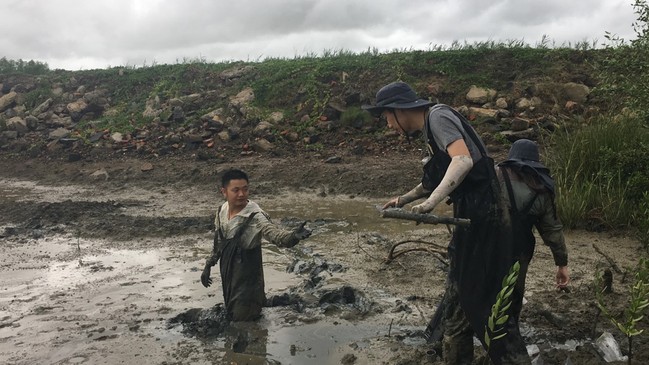 This picture shows me drilling for sediment in a fish pond that was left abandoned after a mangrove forest was reclaimed for development on Zhanjiang's Leizhou Peninsula. The mangrove forest was in a muddy intertidal zone. It was extremely difficult to walk in, so the members of our project team helped each other out.
-Dai Zheng, a master's degree alumnus, now works at the Chengdu Municipal Bureau of Planning and Natural Resources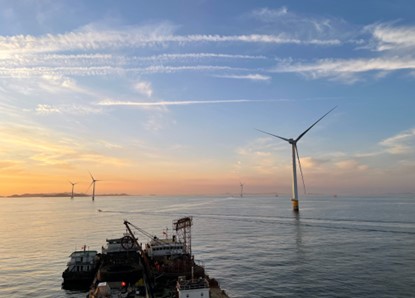 The Zhuanghe II Offshore Wind Farm off the coast of Dalian is North China's first offshore wind power project intended for large-scale commercial operation. I worked as the chief engineer of the project's EPC general contractor. In November 2021, when we entered the final phase of installing and commissioning wind turbines, I looked down from the offshore booster station and saw two cable ships working on spring lines plus a passenger boat carrying engineers to the wind turbines for static commissioning.
-Li Hongke, alumnus, works at PowerChina Huadong Engineering Corporation Limited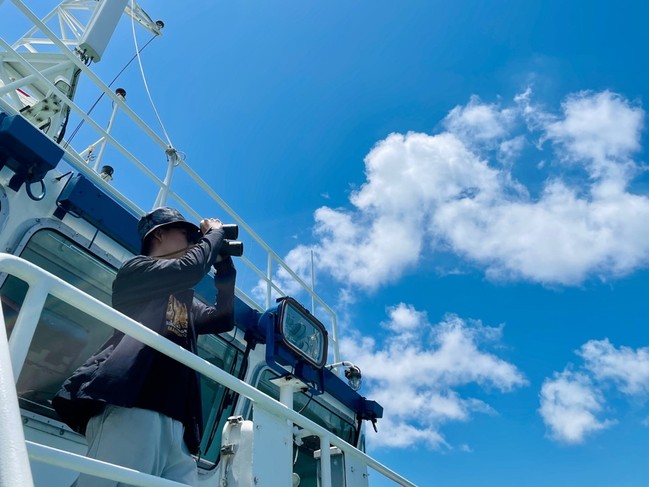 Since Tsinghua SIGS's Qingyan Haishi 1 research ship was put into operation, it has proved valuable in many aspects, such as protecting the marine ecosystem, developing equipment for ocean engineering, and academic development. The picture shows the school's faculty and students doing research on the ship far at sea.
-Meng Yuchen, doctoral student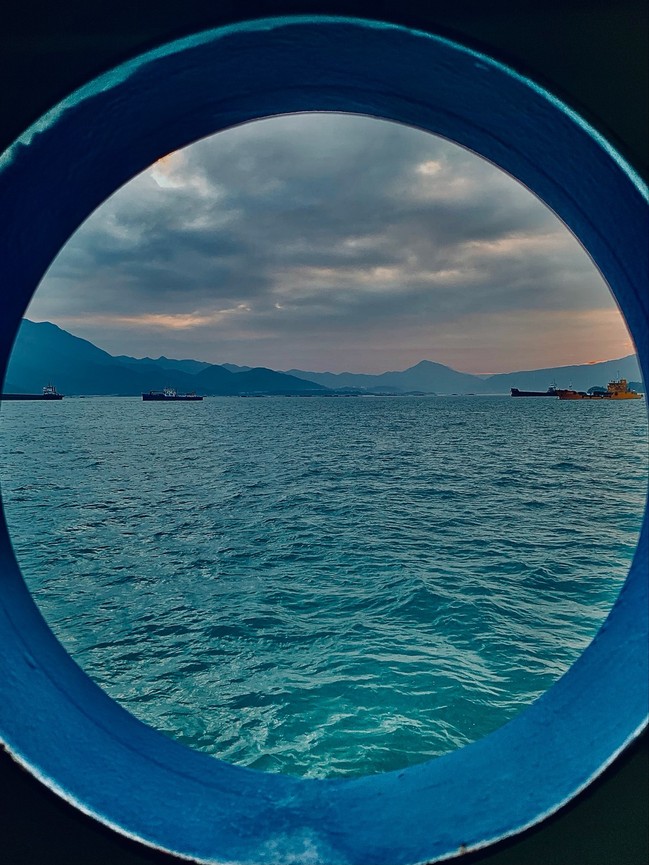 At the end of 2021, I joined an ocean voyage organized by the school. It was already twilight when we parked the vessel off the coast of Huizhou. Looking out of the porthole, I saw the ocean right before my eyes and mountains in the distance. A few boats were floating out there, and the setting sun was behind the mountains. What a serene and beautiful scene!
-Jiang Kun, master's student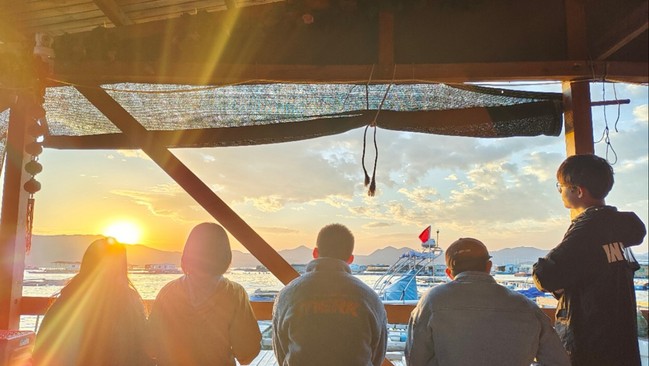 On December 4, 2021, we participated in an activity for the course Physical Oceanography. The lecturer took us to Daya Bay, where we went to sea and experienced some actual applications of ocean observation technologies. At the end of the event, we sat on a fishing raft and enjoyed the sunset amid the beauty and peace of the ocean.
-Li Xuemeng, master's student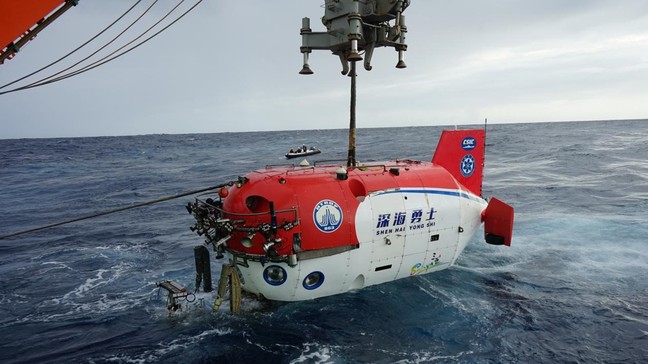 Since the turn of the century, human explorations into the ocean have moved from the continental shelf to the sea basin and from coastal waters to the open sea. This past February, I was in Sanya for research on marine geology during a joint training program at the Institute of Deep-sea Science and Engineering, CAS. One day, when I went to sea, I took a picture of Shenhai Yongshi in operation. It was part of China's first manned deep-sea submersible research project that involved in situ deep-sea measurements for marine geohazards.
-Zheng Yu, master's student
Source: Institute for Ocean Engineering

Edited by Alena Shish & Yuan Yang