The Tsinghua SIGS Commencement Ceremony 2022 was held on the morning of June 26th. This year, 949 students are graduating from Tsinghua SIGS, including 51 doctoral students and 898 master's students.
Due to COVID-19 restrictions, the ceremony was held in a hybrid format. SIGS Executive Dean Gao Hong and CPC Committee Secretary Wu Xiaofeng attended the event along with faculty members, staff, students, and alumni. Associate Dean Zuo Jian'e hosted the event.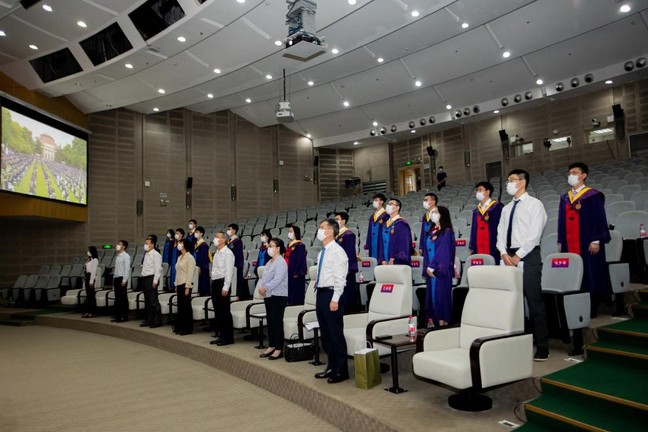 Commencement ceremony offline venue
The ceremony began with an opening video featuring the campus and students. At 8 am, attendees watched the Tsinghua University Commencement Ceremony online. The SIGS ceremony followed.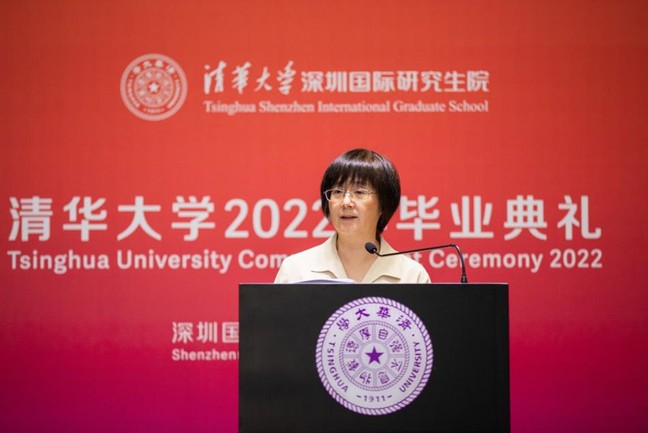 Executive Dean Gao offered her congratulations to the graduates on behalf of Tsinghua SIGS students, faculty members, and staff. She expressed pride in their optimism and support of each other in the face of difficult times.
Prof. Gao's speech discussed the themes of "choice," "responsibility," and "learning." She shared her advice for the graduates' futures and reminded them about their social responsibility.
Prof. Gao further encouraged graduates to continue innovating, learning, and applying the theory they've learned to the real world to reach their goals. She expressed her wishes for graduates to continue to uphold the Tsinghua motto "Self-discipline and social commitment," its ethos "Actions Speak Louder than Words," and its style "Rigorous, Diligent, Truth-seeking, and Creative."
"Firmly pursue your ideals, adhere to your responsibilities, and persist in lifelong learning to write a colorful chapter in your lives," Prof. Gao said.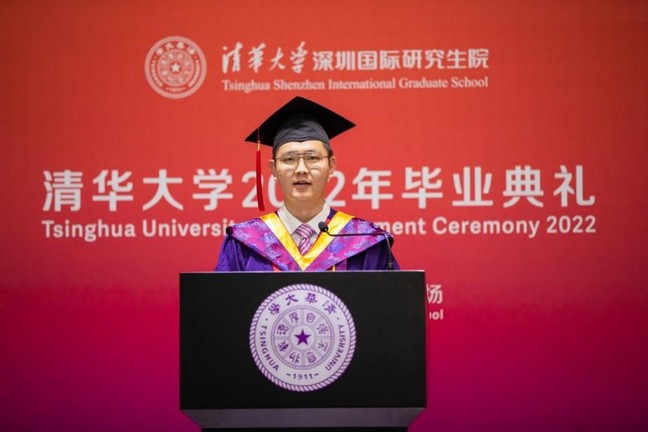 Li Yao, a master's graduate in biomedical engineering and doctoral graduate in precision medicine and healthcare, spoke on behalf of his fellow graduates. He thanked Tsinghua and SIGS and reflected on his seven years as a master's and doctoral student at SIGS. He also expressed his determination to continue to uphold Tsinghua values and work hard to serve his alma mater and society as a whole.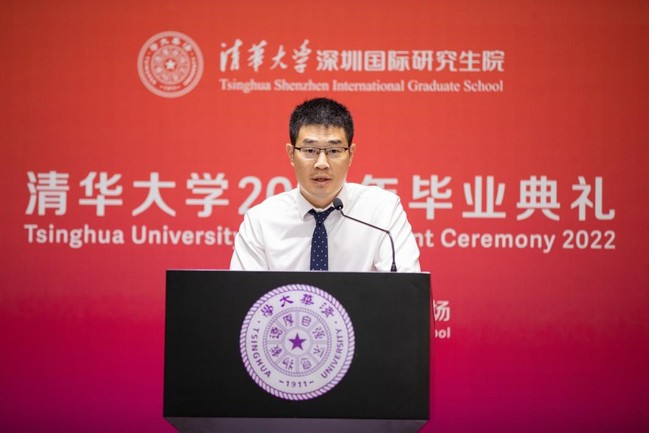 Associate Professor Ma Shaohua from the Institute of Biopharmaceutical and Health Engineering delivered remarks as the faculty representative. Prof. Ma encouraged students to remain positive in the face of challenges and expressed his wish that the graduates embrace uncertainty and its resulting challenges and opportunities.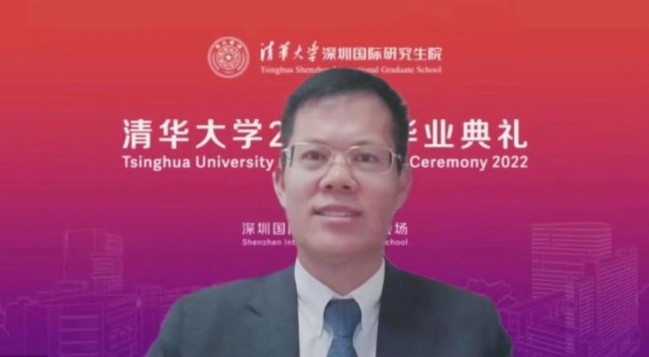 Liu Yong spoke as the SIGS alumni representative. Liu is the vice president of the Tsinghua Alumni Association SIGS Branch and a master's law graduate currently working for Zhonglun Law Firm in Shenzhen. In his remarks, Liu emphasized the importance of perseverance and wished the graduates progress in this new chapter of their lives.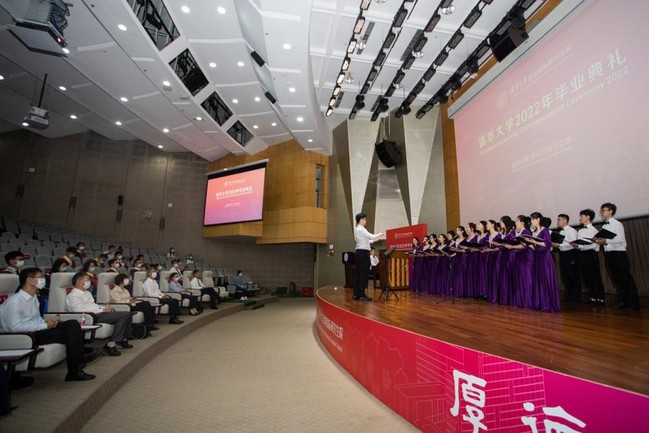 The commencement concluded with a rendition of "Chengnan Songbie" by the school's choir.
"Thank you, Tsinghua, for accompanying me during these years," said Wang Jingyun, a doctoral graduate in materials science and engineering.
"In these three years, I've gained a lot of knowledge and new capabilities," mechanical engineering master's graduate Shang Wenjun said, "This has been an unforgettable time in my life."
At the conclusion of the ceremony, graduates were presented with souvenir gifts. Various photo spots were set up on campus to capture this important day.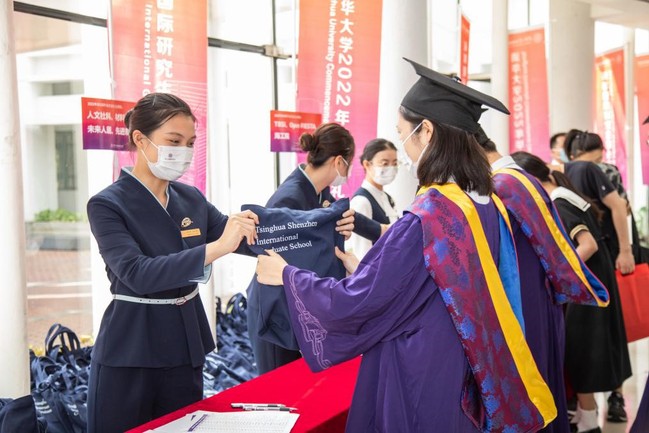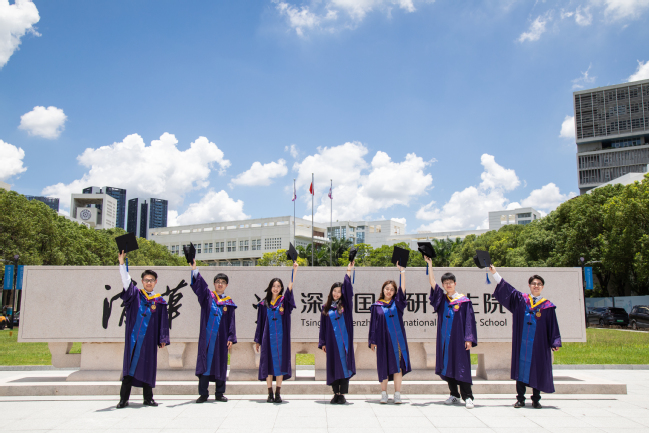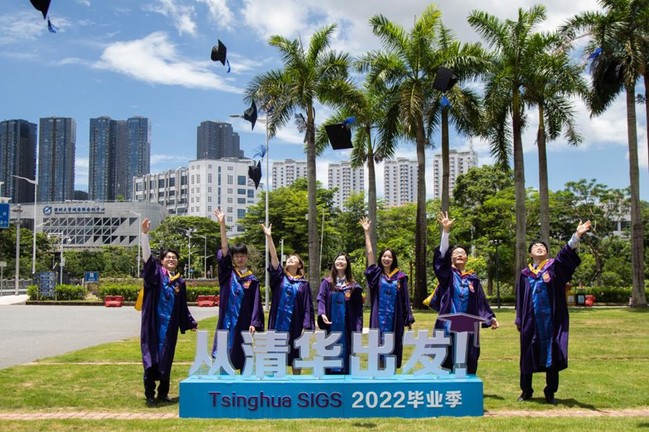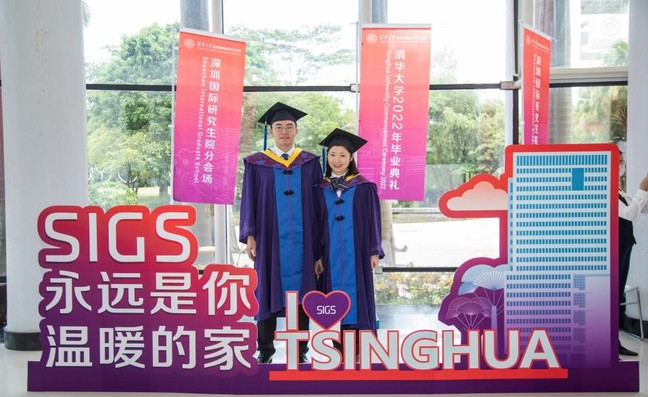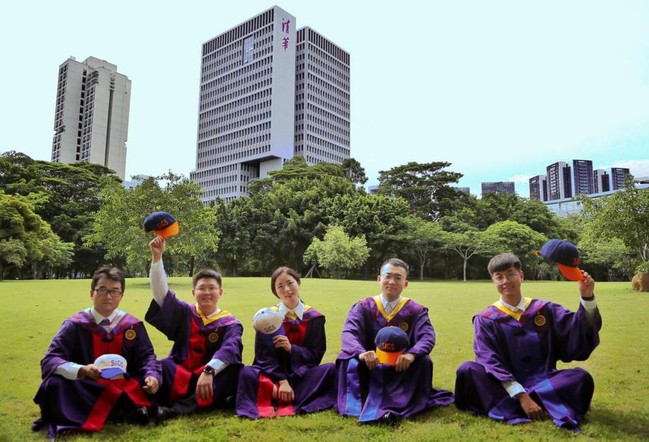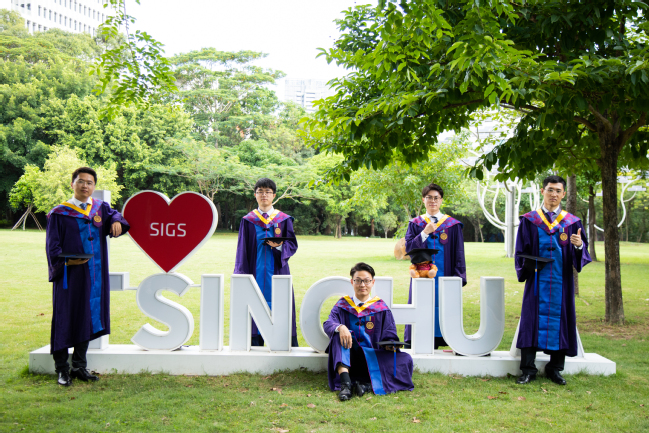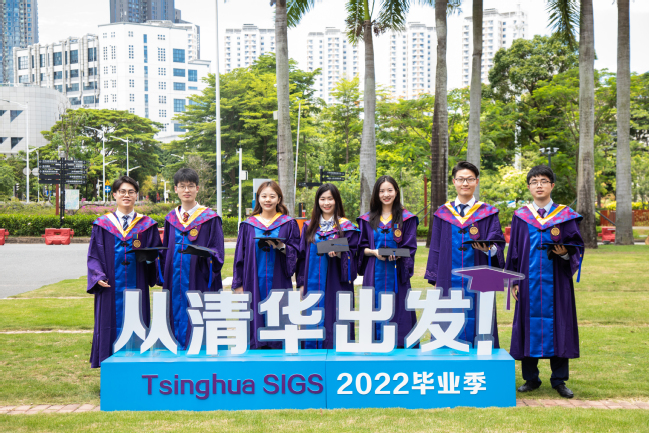 Congratulations to this year's graduates!
Edited by Alena Shish & Yuan Yang