Editor's Note:
Another graduation season is upon us! As SIGS graduates are ready to start the next chapter of their lives, they have reflected back on their time here and shared their stories and experiences with us.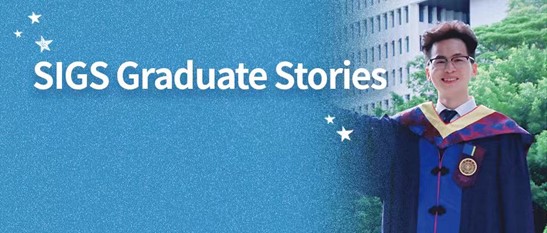 Name: Cao Yuanxiong
Major: Precision Medicine & Healthcare
"If you want to solve problems, solve the perplexing ones in your field. If you want to develop your research, develop useful research." This was Assistant Professor Ma Shaohua's advice to Yuanxiong.
During his time at Tsinghua SIGS, Yuanxiong joined Prof. Ma's lab. His research in organoid and stem cell engineering equipment research and development involved cross-disciplinary research in the fields of machinery, medicine, information science, and control. "Being at SIGS gave me the chance to carry out innovative scientific research and work with professors and students from different professional fields and different disciplinary backgrounds. Through these experiences, I came to appreciate the innovative charm of interdisciplinarity," Yuanxiong said.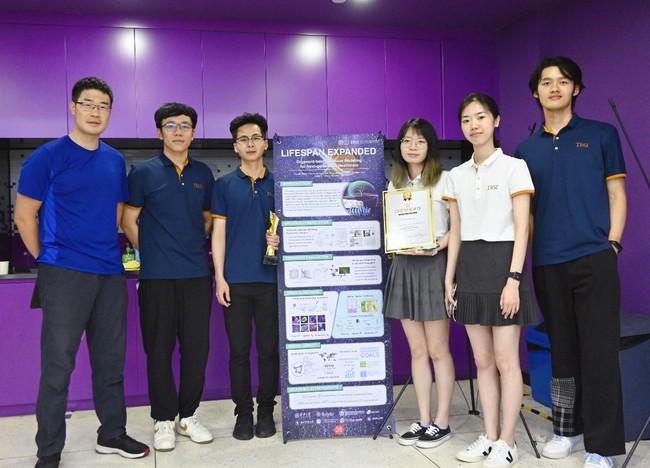 Yuanxiong at the 2022 TBSI Retreat "Smart Living 2030" event
Yuanxiong's original research addressed unresolved problems in the fields of precision medicine for tumors and organ regenerative medicine. In the early days, his thinking often tended to be more engineering-focused because the project was difficult to apply clinically. As a result, the project fell into a bottleneck period. To address this issue, he brushed up on basic knowledge in the field of medicine and consulted doctors with clinical experience. Finally, he and his labmates successfully developed the first prototype for a high-throughput and automated tumor organoid platform. The device can achieve intelligent, automated, and standardized high-throughput production of organoids which will help patients with malignant tumors and reduce the workload of medical staff. The platform was awarded gold at the 2022 International Exhibition of Inventions Geneva.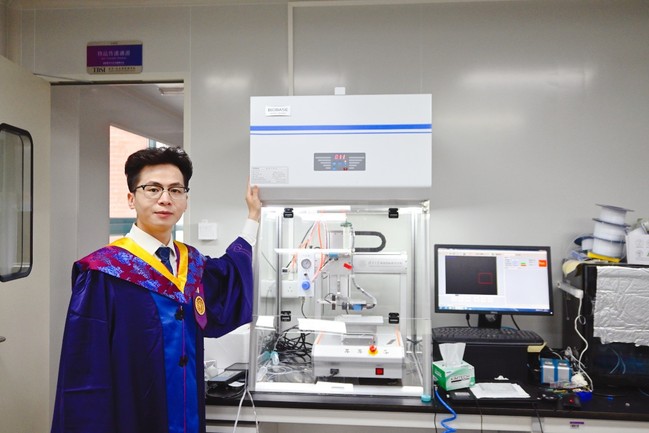 Yuanxiong with the high-throughput and automated tumor organoid platform he helped design
At SIGS, Yuanxiong also had the chance to share his research and discoveries with the world. In his three years, he participated in cross-disciplinary events with other graduate students from the University of Tokyo, Korea Advanced Institute of Science and Technology, Tokyo Institute of Technology, Peking University, and Beihang University. "Every exchange brought me new understandings and ideas," said Yuanxiong.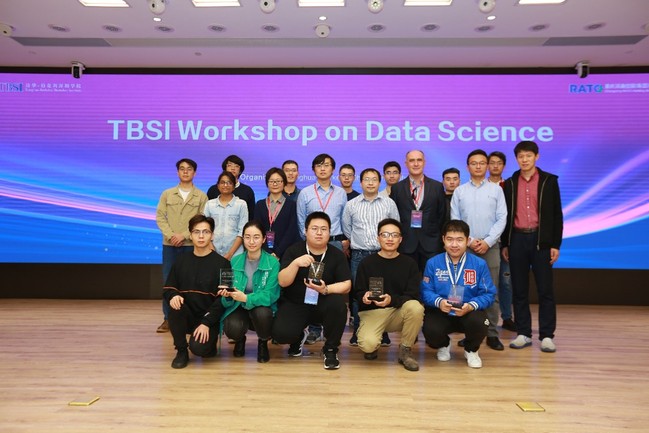 Yuanxiong at the TBSI Workshop on Data Science
Research isn't always easy, but Yuanxiong had a supportive community behind him. "I was lucky to meet great mentors and friends." In his second year, Yuanxiong became the TA for the TBSI Master's Class 201. "On my birthday, the students in Class 201 prepared a cake with handwritten notes for me. Their encouragement will be a great support to me as I move forward."
After graduation, Yuanxiong will pursue his doctoral degree at the Imperial College London. With Professor Molly Stevens, a Fellow of the Royal Society, as his advisor, he will continue to explore unsolved problems in the field of biomedicine.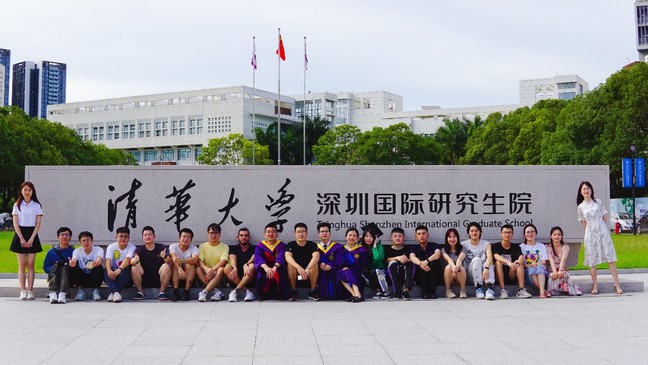 Yuanxiong with his labmates
Edited by Alena Shish & Yuan Yang
Photos provided by interviewee
Cover photo by Wu Chen