Editor's Note:
Another graduation season is upon us! As SIGS graduates are ready to start the next chapter of their lives, they have reflected back on their time here and shared their stories and experiences with us.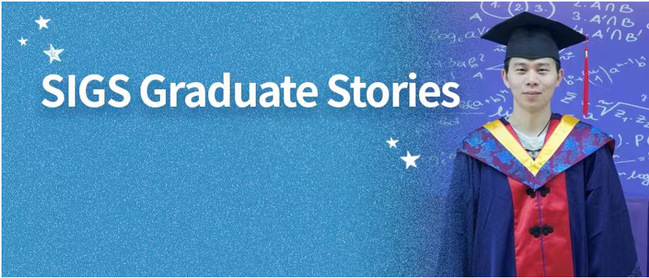 Name: Yi Zhongkai
Major: Electrical Engineering
Yi Zhongkai still vividly remembers the day he arrived in Shenzhen in the summer of 2018: "I exited Shenzhen North Station and it was drizzling." Zhongkai felt nervous leaving his family and coming to a new city. When he got to his dorm, he saw a message from his advisor, "Are you in Shenzhen?" His advisor's thoughtfulness gave him a sense of comfort as he began his new journey at Tsinghua SIGS.
At SIGS, Zhongkai's research touched upon power system optimization, but he lacked a foundation in optimization theory, which included mathematical theory. He struggled to use mathematical theories to find answers to the questions he faced in his research. Through his courses, Zhongkai strengthened his understanding of optimization and later with this foundation was able to explore his research topic more deeply.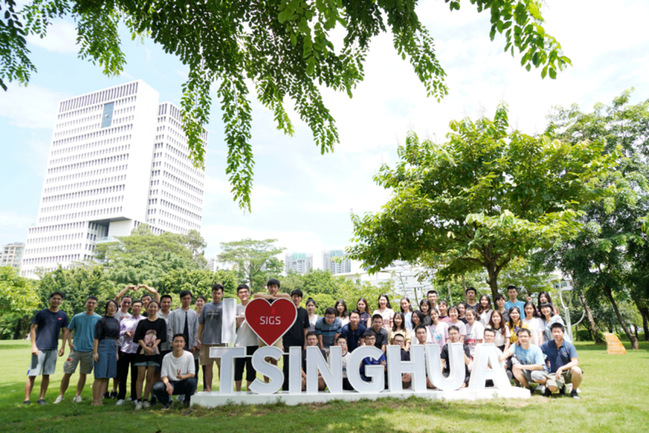 TBSI-1C Group Photo
"If it wasn't for the emphasis on interdisciplinary studies at SIGS, I might have not dared to push myself beyond the field I already know well, power systems, into Internet," Zhongkai said. Encountering different fields allowed him to not only become a better student but also to feel more confident exploring new academic interests and fields and challenging himself.
Zhongkai's growth at SIGS was supported by his classmates, who came from different places and different backgrounds, including those with work and entrepreneurship experience. "Everyone has different strengths. No matter now or in the future, I know that we will help each other and grow together," Zhongkai said.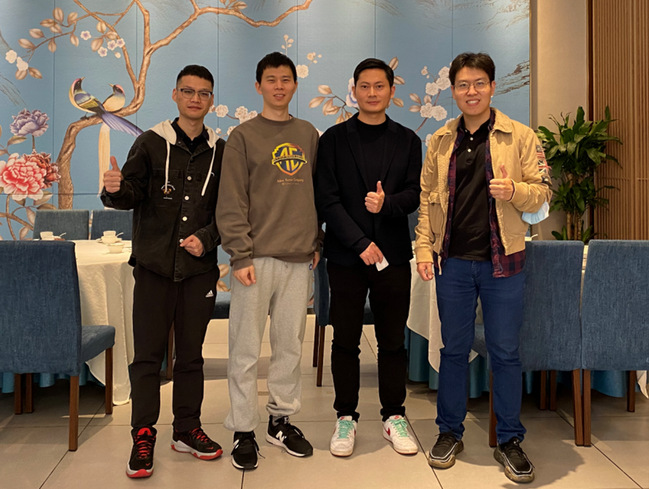 Zhongkai with friends
Zhongkai was part of the Smart Grid & Renewable Energy Laboratory at TBSI. In his research, he discovered the importance of communication. "After I was accepted in the doctoral program, in the second half of my master's degree, I was already working on research with my advisor. I would often go 'bother' the advisors in my research group with questions." This process allowed Zhongkai to relieve stress and progress in his research more quickly. Ultimately, four of his research papers were accepted into IEEE's popular articles and his work was recognized at various international conferences and in various key journals.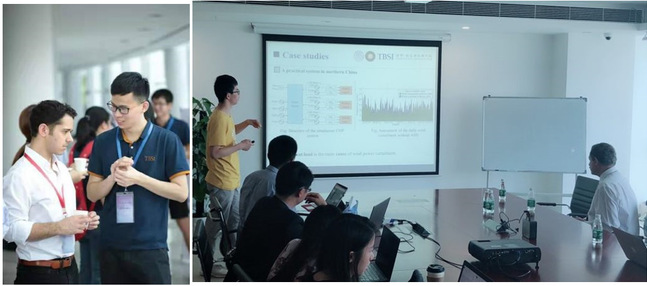 Zhongkai participating in academic exchanges
Outside of the classroom, Zhongkai participated in internships and professional practicums. When he was unclear about his future career, these opportunities offered him direction: a chance to use his skills practically, which he finds fulfilling. "It's only until you experience something that you know if it's a good fit."
Edited by Alena Shish & Yuan Yang
Photos provided by interviewee