The 2022 International Forum on Graphene in Shenzhen was held from July 8th to 10th.
The forum was co-hosted by the Science, Technology and Innovation Commission of Shenzhen Municipality and the People's Government of Nanshan District and co-organized by Tsinghua SIGS, the Institute of Metal Research, Chinese Academy of Sciences, the Institute of Technology for Carbon Neutrality, Chinese Academy of Sciences, and the Shenzhen Geim Graphene Center. Cheng Huiming, an academician at the Chinese Academy of Sciences, and Kang Feiyu, a professor at Tsinghua SIGS, served as co-chairs of the event.
Since 2014, the International Forum on Graphene in Shenzhen has been held for eight consecutive years. It brings together globally renowned experts from academia and industry for academic exchange, policy discussions, standard formulation, exhibition of technology achievements, and industry collaboration.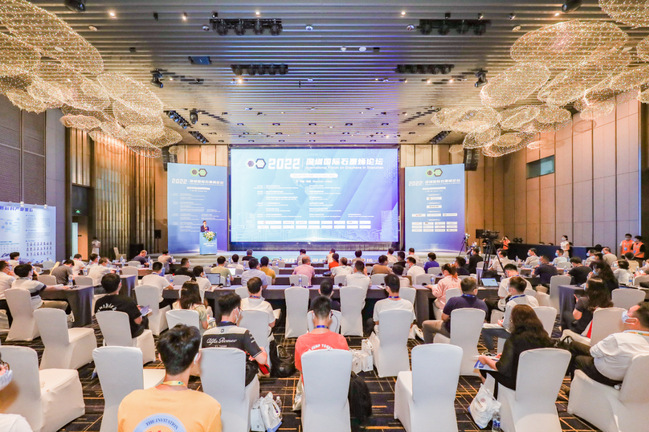 This year's forum included a combination of professional presentations, a roundtable dialogue on the future of the graphene industry, poster presentations and awards on research results, and exhibitions of graphene products. Topics focused on graphene, new two-dimensional materials, and carbon nanomaterials with the themes preparation and characterization, device applications, energy application, environmental and health application, and industrialization development.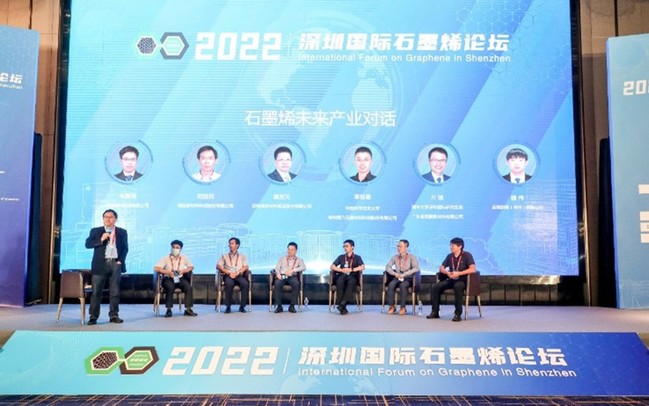 Roundtable discussion
In her remarks at the opening ceremony of the forum, Tsinghua SIGS Executive Dean Gao Hong discussed the school's role in integrating industry and education with innovation and technology transfer while promoting graphene development since the forum started in 2014. She expressed her hope for larger scale, deeper, and higher quality innovation results as a result of the forum.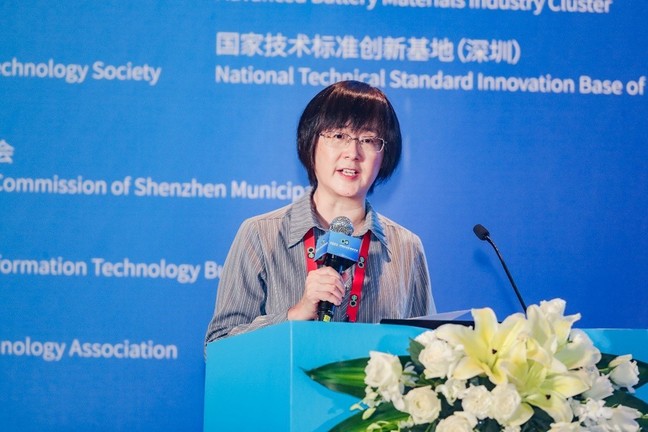 SIGS Executive Dean Gao Hong
In his speech, Xu Jianguo, second-level counselor of the Science, Technology and Innovation Commission of Shenzhen Municipality, spoke on Shenzhen's advantages in the new materials and new energies industries and the strength of its graphene application market.
Sir Andre Geim, the 2010 Nobel Prize winner in Physics known as "the father of graphene," delivered the forum's plenary lecture online on proton transport through 2D crystals. Academician Chen Xianhui from the University of Science and Technology of China, Academician Zhang Jin from Peking University Shenzhen Graduate School, Academician Young Hee Lee from Sungkyunkwan University, Academician Jia Jinfeng from Shanghai Jiaotong University, Professor Rodney S. Ruoff from Ulsan National Institute of Science and Technology, and Professor Zhang Hua from City University of Hong Kong also gave lectures at the forum.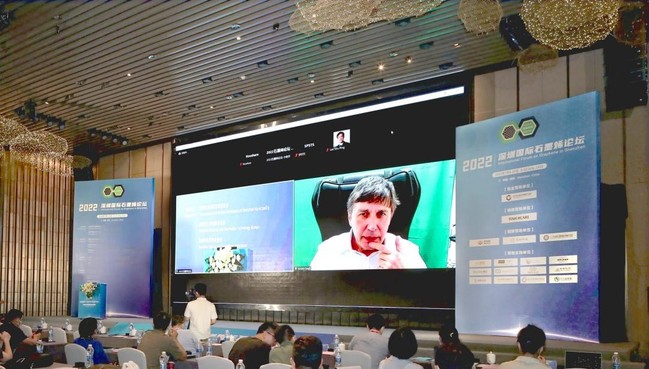 Sir Andre Geim delivering plenary lecture
In total, over 30 scientists and industry professionals were invited to give lectures at this year's forum. Representatives from over 150 universities and research institutions and over 100 companies from countries and regions including China, Korea, USA, UK, and Australia attended. In total, over 3000 people participated in the hybrid event.
Edited by Alena Shish & Yuan Yang
Photos by Han Huixia