On the morning of August 31, Tsinghua SIGS held an opening ceremony for its new students, which took place as a part of the Tsinghua University Opening Ceremony for Graduate Students Class of 2022. School leaders, faculty, staff, and students watched the ceremony online.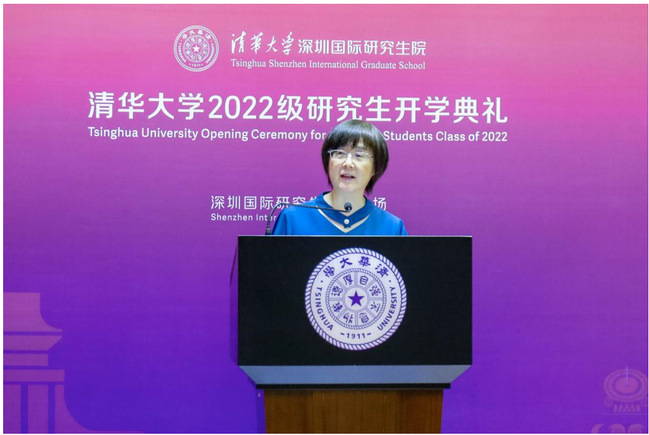 Executive Dean Gao Hong delivering opening remarks
In her speech, Executive Dean Gao Hong welcomed the new students on behalf of SIGS students, faculty, and staff. Her speech centered on the topics: "reasons to study in graduate school," "the process of earning a graduate degree," and "what students should pay attention to in their graduate studies."
Executive Dean Gao emphasized the importance of students understanding their respective fields and industries and focusing on the development of three professional skills: engineering practice, innovation, and entrepreneurship; global competence; and professional ethics and social responsibility.
Concluding, Executive Dean Gao Hong urged students to be "idealists," "people of action," and "optimists" as they embark on their new journey at SIGS.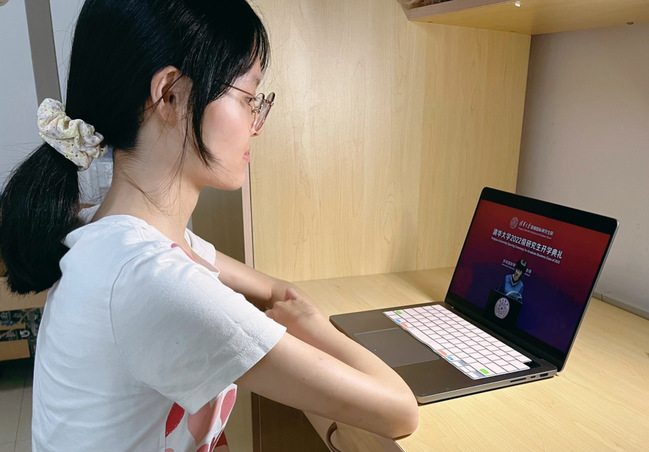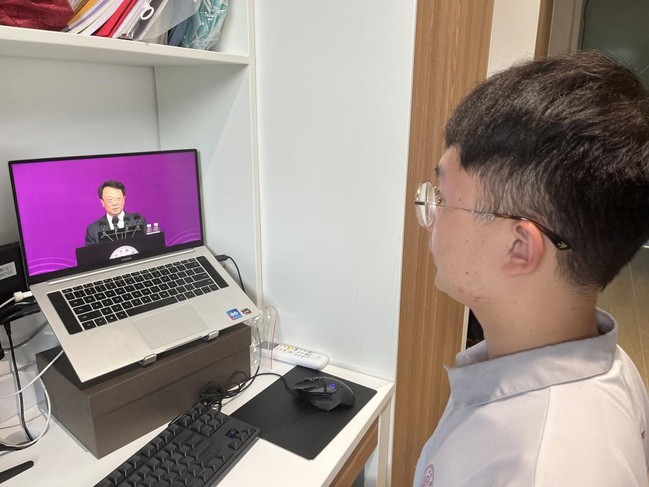 New students watching the opening ceremony via livestream
After the SIGS ceremony, new students had their first "lesson" at Tsinghua, given by Tsinghua University President Wang Xiqin. President Wang welcomed the new graduates and encouraged them to learn through practice in their studies. "I hope your research results can withstand the test of practice, the people, and history, and I hope you contribute your wisdom and strengths to the rejuvenation of our nation," President Wang said.
In 2022, SIGS has enrolled 1,742 students, including 1,485 Master's students and 257 PhD students.
Edited by Alena Shish & Yuan Yang