The 24th China Hi-Tech Fair (CHTF) kicked off at the Shenzhen Convention and Exhibition Center on November 15.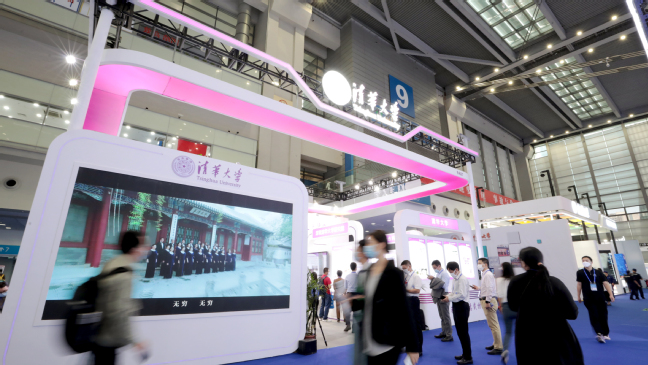 Tsinghua University, Tsinghua SIGS, the Research Institute of Tsinghua University in Shenzhen, and Shenzhen Leaguer Co., Ltd all have displays at Tsinghua University's booth located in the No. 9 Innovation and Research Exhibition Area (Booth No.: 9A07).
Visitors to the area included Chen Biao, former vice mayor of Shenzhen, and Ma Lan, associate dean of Tsinghua SIGS.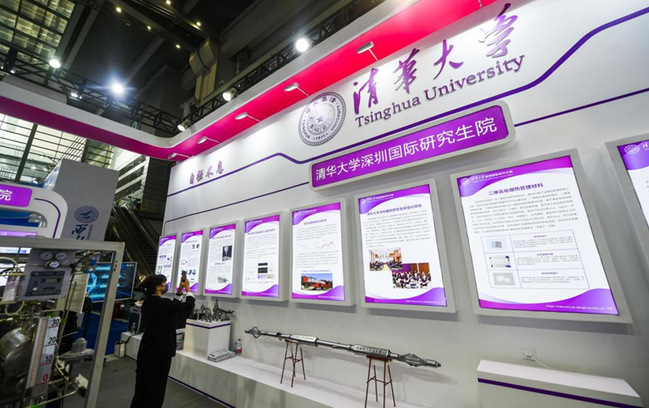 More than 10 innovative achievements of high industry value from Tsinghua SIGS are on display at CHTF. These achievements relate to emerging industries including new-generation electronic information, high-end manufacturing equipment, new materials, biopharmaceuticals and health, and the marine industry.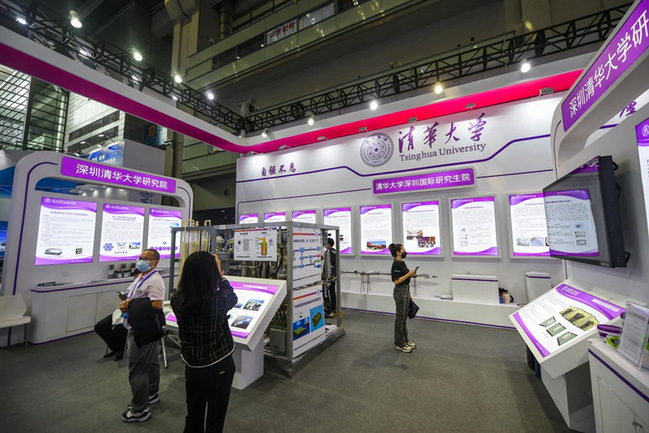 Many of the projects on display are available on the market and have a share price. Project titles include "Plankton Scope: the in-situ plankton monitoring system"; "HAN AI+Visual Solution," which includes a proton chip AOI visual inspection machine, magnetic material surface defect intelligent detection and sorting machine, and automatic image measuring instrument; "Development and application of miniature mass spectrometer"; "Ultrasonic precision machining solutions for difficult-to-machine materials, and "Pipeline video defect detection system."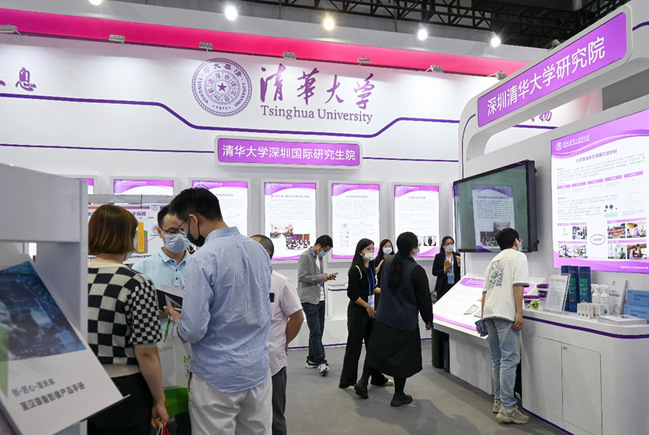 Other projects on display have great potential for industrial application, including "Study on small RNA drugs targeting metabolic reprogramming of tumors," "Research of production technology of anti-hyperuricemic and riasdavidianus bone peptides and its industrialization," "Multifunctional polymer microneedle patches," and "Two-dimensional boron nitride thermal management materials." Additionally, the SIGS Testing Technology Center of Materials and Devices and the College of Continuing Education displayed information relating to their work and cooperation models.
Tsinghua University's booth attracted more than 200 visitors from government agencies, scientific research institutes, technology companies, venture capital, and other institutions on the opening day of CHTF.
The booth will be open to visitors until November 19.
Edited by Alena Shish & Yuan Yang
Photos by Gao Yutao