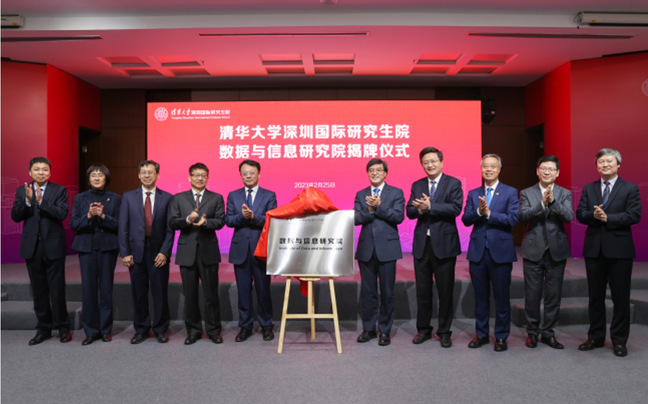 Inauguration ceremony for the Institute of Data and Information
The inauguration ceremony of the Institute of Data and Information (iDI) was held on the morning of February 25. University and school leaders and distinguished guests, including Tsinghua President Wang Xiqin, Tsinghua Vice President and SIGS Dean Jiang Peixue, Tsinghua Vice Provost and Dean of the Graduate School Zhou Jie, SIGS Executive Dean Gao Hong, SIGS CPC Committee Secretary Wu Xiaofeng, and iDI Dean Zhang Xiaoping, attended the event along with over 30 faculty and staff members.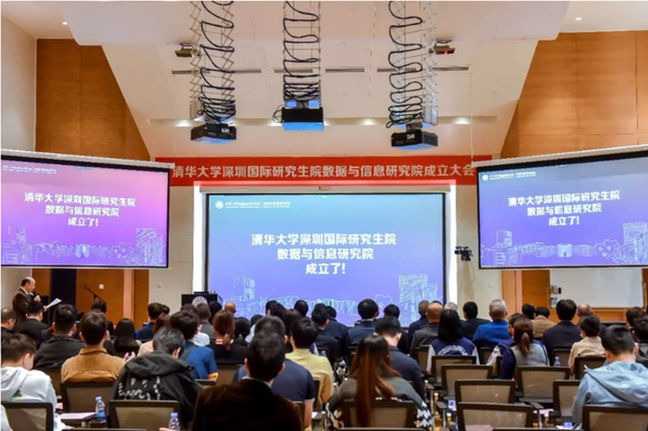 Founding meeting
In the afternoon, the founding meeting of iDI was held, school and institute leadership, faculty and students attended.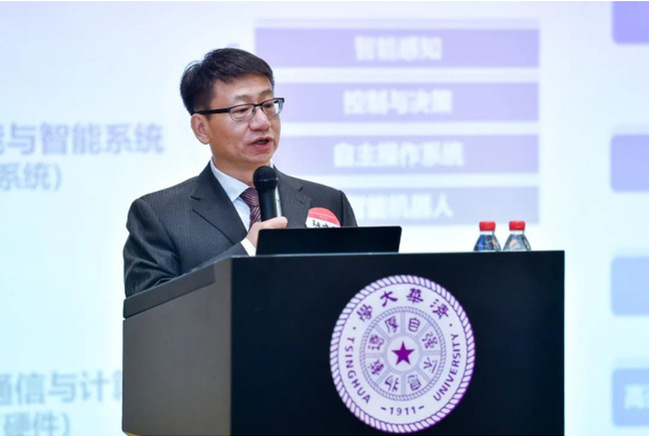 iDI Dean Zhang Xiaoping
Zhang Xiaoping introduced iDI and its future development. In the speech, he said that the iDI is based on the Data Science and Information Technology theme area of SIGS "6+1" theme areas and that it will integrate the excellent resources of the Tsinghua-Berkeley Shenzhen Institute (TBSI), the Division of Information Science and Technology, the Division of Advanced Manufacturing, and the Division of Logistics and Transportation. Zhang Xiaoping also said that iDI will focus on serving the needs of the country and Shenzhen's "20+8" industry development plans, clarify its main technical direction and the overall arrangement of scientific research for the future. In terms of internationalization, Zhang Xiaoping mentioned TBSI will continue to operate as an important part of iDI and develop long-term cooperation with the University of California, Berkeley. In order to cooperate closely with relevant departments and assist iDI's long-term planning and development, iDI has established a strategic consultation committee. Zhang Xiaoping emphasized that iDI strives to build a world-class highland for talents in data and information related fields, a high-level postgraduate training base, and a bridgehead in the Guangdong-Hong Kong-Macao Greater Bay Area for the incubation and technology transfer of innovative achievements.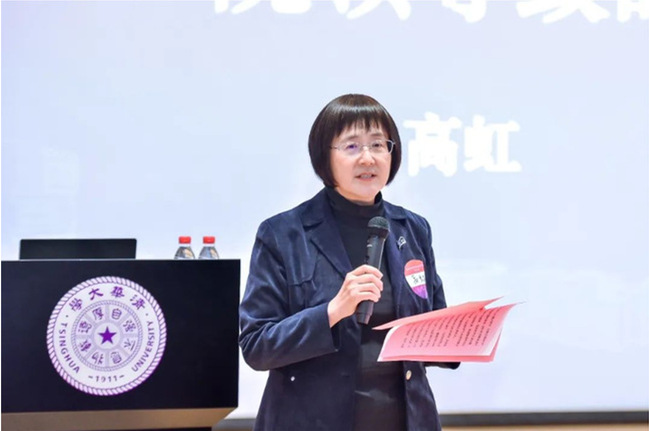 SIGS Executive Dean Gao Hong
Gao Hong delivered a speech and said that the establishment of iDI is a new starting point in the history of data science and information technology in SIGS. Several outstanding alumni representatives extended warm congratulations on the establishment of iDI, and many academic experts also expressed their congratulations via a pre-recorded video.

Founding meeting guests visiting iDI's laboratories
After the founding meeting, iDI leaders and guests visited several important laboratories. Each laboratory showed its key research achievements and discussed the future development with guests.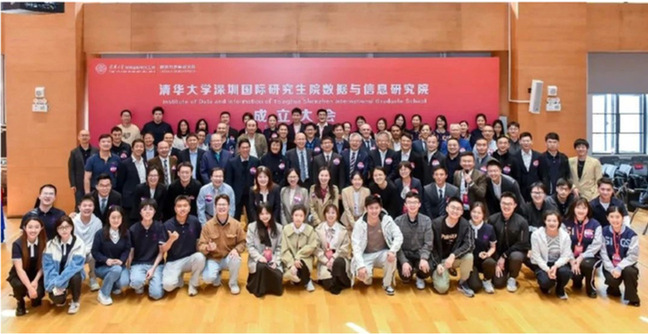 Founding meeting attendees
Edited by Zhou Qian, Alena Shish & Yuan Yang
Photos provided by the Institute of Data and Information