The Shenzhen Celebration Ceremony for Tsinghua University's 112th Anniversary took place on May 13. Li Yibing, vice chairperson of the Tsinghua University Council, delivered a speech at the event. The ceremony was guided by Tsinghua Alumni Association and hosted by the Shenzhen Tsinghua Alumni Association, Tsinghua SIGS, and the Research Institute of Tsinghua University in Shenzhen. About 500 faculty and staff members, students, and alumni attended.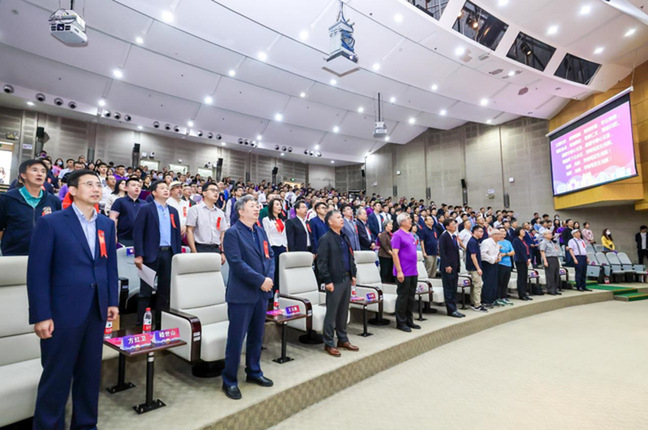 Attendees sing the university song
On the morning of May 13, to offer their good wishes to the university, attendees began the ceremony by singing the university song in unison.
After, on behalf of Tsinghua University, Li Yibing expressed his warm congratulations on the convening of the ceremony and extended his greetings to attendees. Li reported on Tsinghua University's reforms and initiatives in the past five years, including development strategy, talent cultivation, and discipline arrangement. He pointed out that Tsinghua and Shenzhen have long maintained a good and close cooperative relationship, with close exchanges and remarkable results in strategic decision-making consultation, talent training, and innovation of scientific and technological achievements. "The development and construction of Tsinghua Shenzhen International Graduate School and Research Institute of Tsinghua University in Shenzhen is a landmark achievement of university and local cooperation." Li Yibing also pointed out that alumni are one of the "three treasures" of Tsinghua. He called on alumni to continue to pass on the Tsinghua spirit and contribute to Shenzhen and Guangdong-Hong Kong-Macao Greater Bay Area.
Later, SIGS CPC Committee Secretary Wu Xiaofeng, delivered the Work Report of the 8th Shenzhen Alumni Association, analyzing the association's work from three aspects: organizational construction, key work, and work innovation. After, Gao Hong, executive dean of SIGS, and Ji Shishan, dean of the Research Institute of Tsinghua University in Shenzhen, introduced their respective institutions.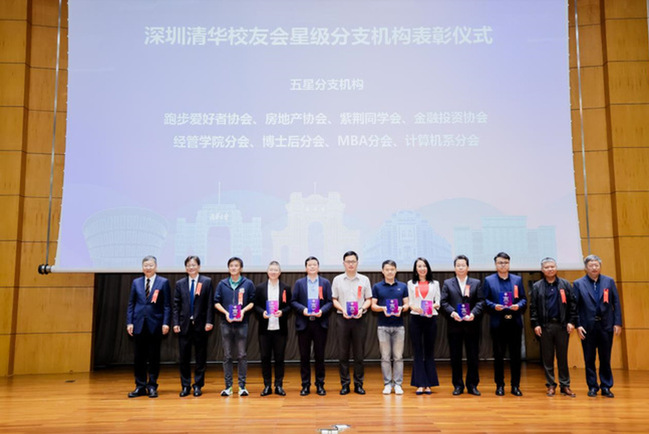 Alumni groups receive commendations
After the speeches, exceptional alumni groups were honored.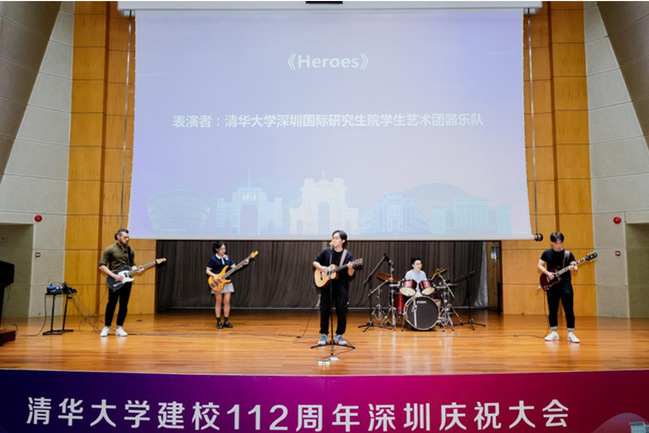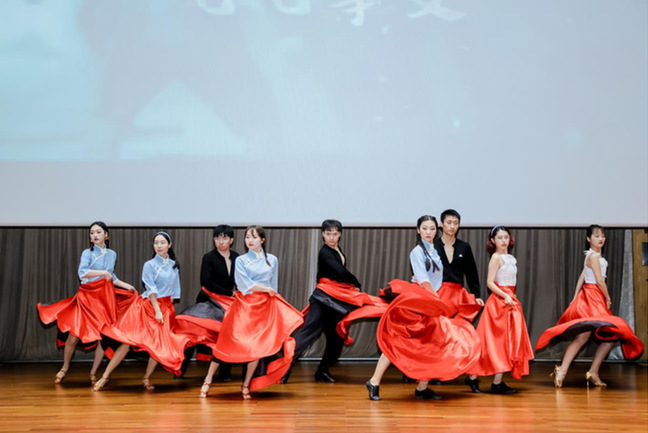 At the meeting, student groups performed.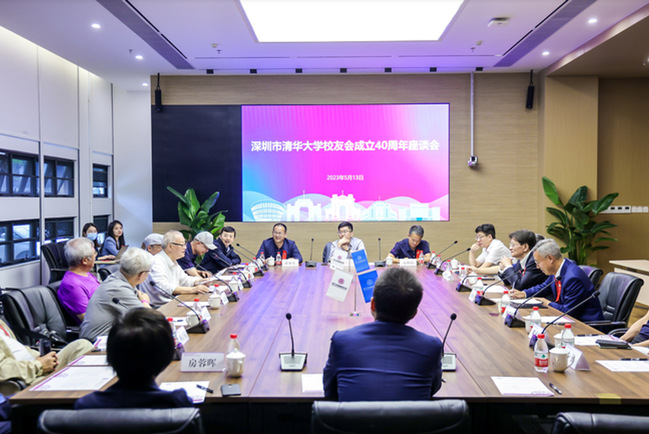 In the afternoon, a symposium for the 40th anniversary of the Shenzhen Tsinghua Alumni Association was held. Additionally, events, including a carnival, running events, lectures, and exhibitions, were held to celebrate the university's 112th anniversary.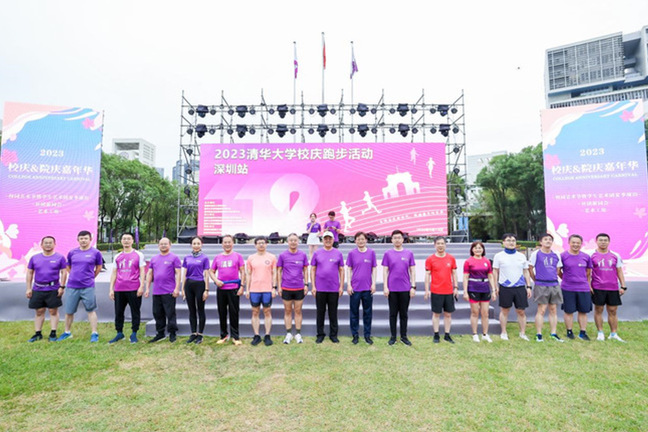 112th Anniversary morning run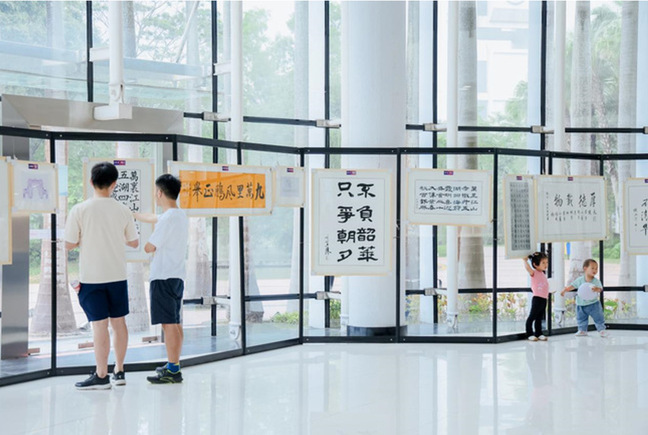 Exhibition of calligraphy by students, faculty, staff, and alumni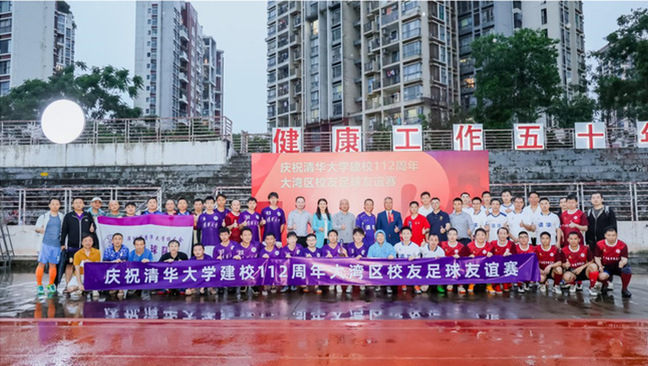 Greater Bay Area alumni friendly soccer match participants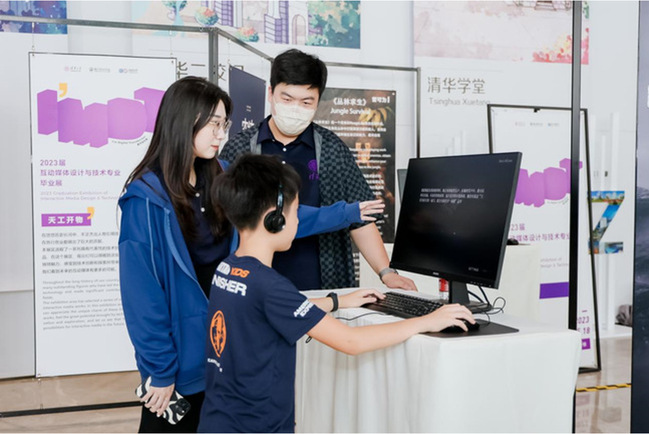 Graduation exhibition of the Interactive Media Design & Technology master's program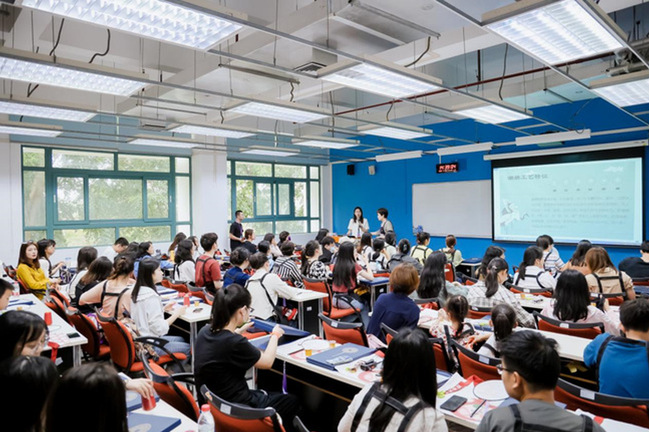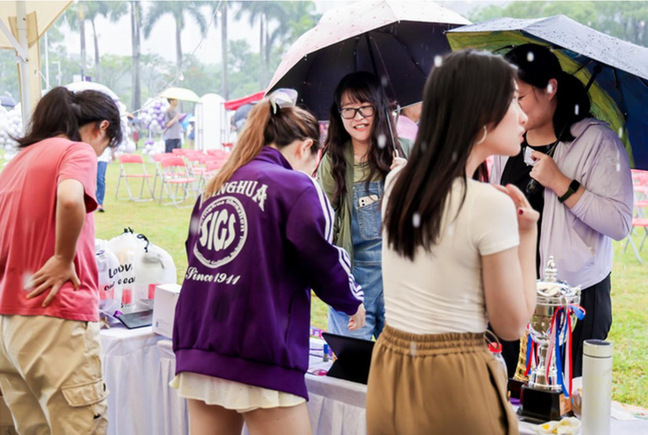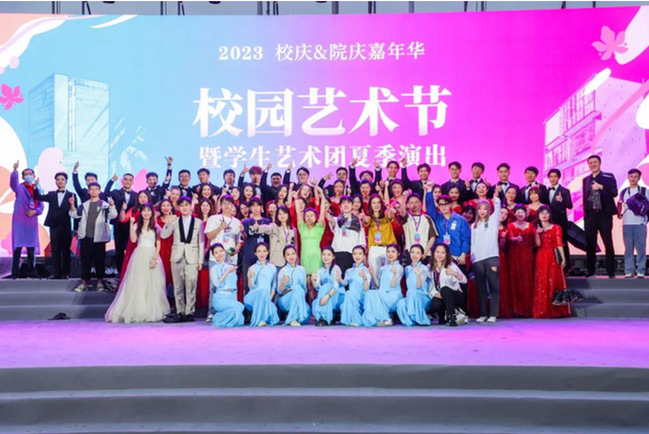 112th Anniversary Carnival events
Edited by Alena Shish & Yuan Yang

Photos by Shenzhen Tsinghua Alumni Association