About
As a renowned university worldwide, Leibniz Universität Hannover (LUH) is one of the nine leading Institutes of Technology in Germany (TU9), with over 30,000 students, among which more than 4,600 students are from 114 foreign countries. LUH has a dedicated Institute for Water and Solid Waste Technology in the School of Civil Engineering and Geodesy, which continues to conduct cutting-edge research in the field of resources and environment.
Tsinghua University (THU)-Leibniz Universität Hannover (LUH) Dual Master's Degree Program in Resources and Environment aims to cultivate high-level talents in the field of environmental engineering with outstanding global competence, professional knowledge base and practical engineering ability. THU and LUH admit students jointly and then cultivate students by taking the advantages of the environmental discipline of both universities. In this program, students will be involved in course study, professional practice and research thesis to gain a broad international perspective, solid professional knowledge and excellent practical skills.
This program is a 3-year degree course delivered in English. Students will spend two years at THU and one year at LUH. Upon completion of the program and meeting the degree requirements of both universities, THU will award Full-time Master of Engineering degree in Resources and Environment and LUH will award Master of Engineering degree.
Program Features
Focus on cultural exchange and professional development
Besides courses study, the program places great emphasis on cultural exchange and integration, interdisciplinary study, disciplinary value build-up, and professionalism training, which will help students to have a broad international vision and international collaboration ability, gain solid theoretical knowledge and innovative experience, buildup great ideals of dedication to the building of a community of human destiny, and cultivate professional qualities to meet career requirements.
Transnational Professional Practice
Students will carry out professional practices in famous companies of both China and Germany to apply their theoretical knowledge in real management projects of engineering practices. A total six months of professional practice is involved and divided into two sessions in China and Germany and one each. The practice will help students to understand the diverse cultures and business philosophies of companies from different countries and to adapt themselves meeting the internationalization.
Dual Supervisor for Thesis Research and Training
The program adopts a 'dual supervisor' system. Both universities assign supervisors for each student for course selection and thesis research. The thesis research will be related to the professional practice and focus on the scientific or technical problems that origin from real engineering practices or management projects. The thesis research encourages students to develop their innovative ideas, emerging engineering technologies and novel management models. By these trainings, students are expected to grow into high-level talents specialized in solving engineering problems.
Faculty
Both universities own high-level faculties with extensive overseas learning and working experience, and rich research and teaching experience in the field of environmental engineering. The program also has industry experts in relevant fields taking up the positions of off-campus supervisors, who are widely involved in course teaching, professional practice, student supervision etc.For a description of the faculty at Tsinghua University, please check
https://www.sigs.tsinghua.edu.cn/939/list.htm
For a description of the faculty at University of Hannover, please check
https://www.fbg.uni-hannover.de/en/faculty/list-of-professors/
Admissions Overview
Students are required to apply for the Resources and Environment (Environmental Engineering) program according to the current year's prospectus and admission instructions of Tsinghua University.After enrollment, you can apply for the Tsinghua University-Leibniz University Hannover Dual Master's Degree Program. After completing the application process of Leibniz University Hannover and participating in the comprehensive assessment and being admitted, you can enter the program.
Contact Us
For general inquiries, please contact:
Academic Affairs Office, Institute of Environment and Ecology
Tel: 86-755-26418632

Email: admissions.iee@sz.tsinghua.edu.cn
For admission inquiries, please contact:
SIGS Admission Office
Tel: 86-755-26036110
Email: admission@sz.tsinghua.edu.cn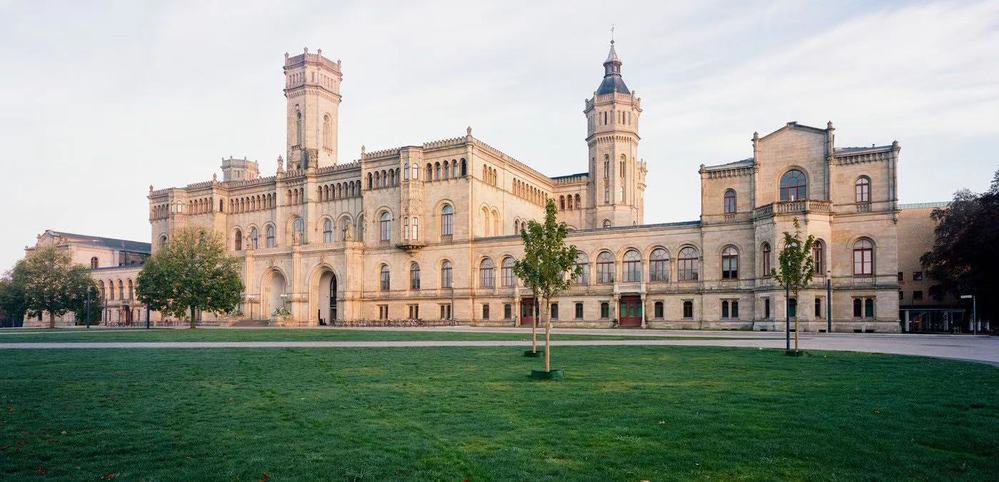 Resource: LUH/Christian A. Schröder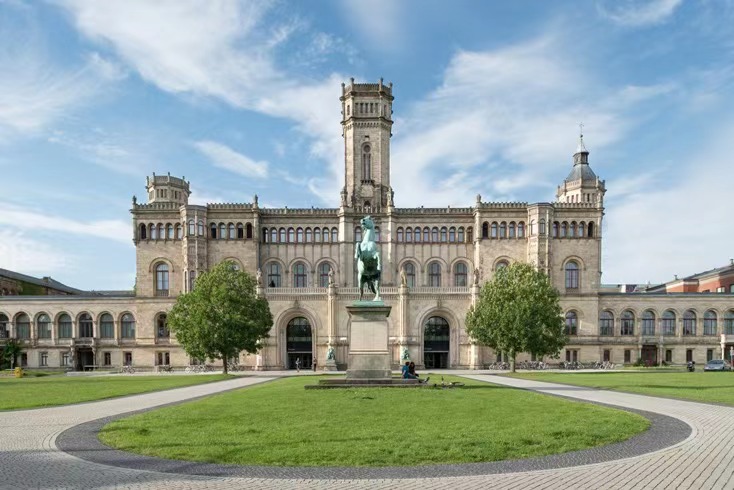 Resource: LUH/Daniel Vogl