In the spring of 2022, Tsinghua will continue to launch a series of Global Open Courses. All of them will be taught in English and accessible to all learners online.
As part of this series, Associate Prof. Xu Xiaomin will deliver a live lecture on flexible materials and electronics on April 29th. Join via the link below!
Flexible materials and electronics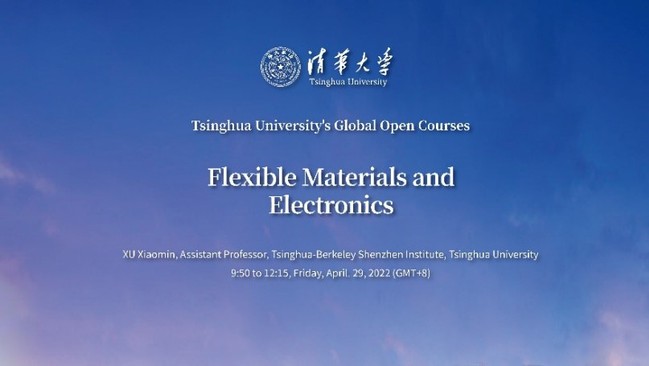 Content:
The objective of this highly interdisciplinary course is to provide a comprehensive overview of the materials and processes used to design and manufacture flexible electronics, optoelectronics, sensors and actuators. After taking this course, the students should be able to demonstrate theoretical knowledge on flexible materials and the relevant device engineering. Further, latest developments in wearable electronics and optoelectronics, soft robotics, bioelectronic technology, and implications for health-care applications will be thoroughly introduced. Flexible materials, novel approaches and methodologies are expected to open up exciting avenues for the delivery of personalized health care and the connection with internet of things (IoT), as the core idea to be delivered to the students.
Lecturer: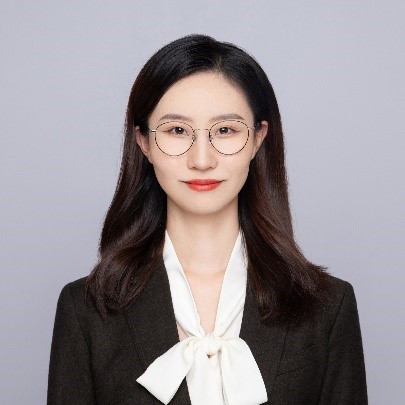 Dr. Xu Xiaomin is Assistant Professor and Core-PI at Tsinghua-Berkeley Shenzhen Institute (TBSI), Tsinghua Shenzhen International Graduate School (SIGS). She obtained her B.Sc. in Chemistry from the University of Science and Technology of China (USTC) in 2011, and Ph.D. degree in Chemistry from the Chinese University of Hong Kong (CUHK) in 2015. She worked as a Postdoctoral Fellow at the RIKEN Center for Emergent Matter Science (CEMS) during 2016-2017, and then at the Department of Physics, Humboldt Universität zu Berlin, holding the Alexander von Humboldt Research Fellowship from 2017 to 2019. Her research focuses on functional organic molecules, hybrid low-dimensional materials, and the design of flexible (opto)electronics and bioelectronics. Dr. Xu has published over 30 research articles in prestigious journals including Proceedings of the National Academy of Sciences (PNAS), Nature Energy, Chem, Advanced Materials, Journal of the American Chemical Society, etc. with >1800 citations and an H-index of 19. She is currently a member of the Early Career Editorial Advisory Board for Applied Physics Reviews of AIP Publishing.
Time:
April 29, 9:50 AM-12:15 PM, Beijing time (GMT+8)
Link:
https://www.xuetangx.com/live/QQGKK20220310/QQGKK20220310/11794710/21085591
Source: Office of Academic Affairs
Edited by Alena Shish & Yuan Yang