The Institute of Future Human Habitats (iFHH) is looking for students who have a vision for the future of housing production.
iFHH is starting an interdisciplinary sustainable housing production project called 造(Zao)-House. The designs will be built and exhibited at the Shenzhen Bi-City Biennale of Urbanism/Architecture (UABB) this January 2023 and possibly the Orange County Sustainability Decathlon in October 2023.
Join the information session this Friday, September 9 at 7 PM to learn more. The session is open to all Tsinghua SIGS students!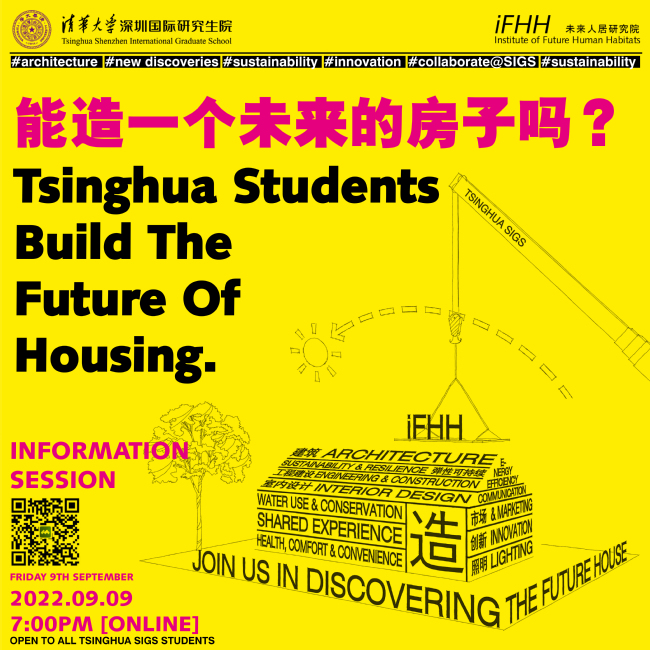 Source: Institute of Future Human Habitats
Edited by Alena Shish & Yuan Yang